On friday I showed you my inspiration for Bev's blanket (it was inspired by a wooden fence, in case you missed it), and today you get the details!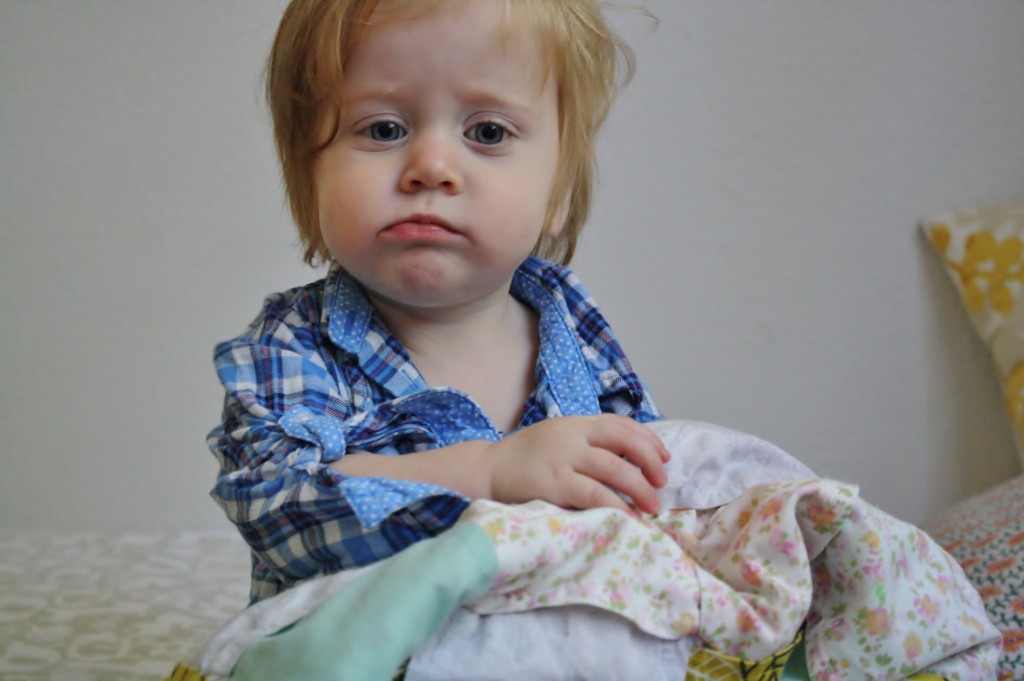 I guess it's just a spin on the classic square pieced quilt, but this blanket is especially soft and flexible.  It gets squished and crumpled any time Bev gets her happy little hands on it!
MATERIALS NEEDED
5″ strips of a variety of fabric
something soft for the back side of the blanket
matching thread
INSTRUCTIONS
1. Finish the raw edges of each strip of fabric by serging or zig-zagging along the length.
2. Iron the edges under 1/2″ along both sides.
3. Sew the edges down using matching thread.  I lengthened my stitch a bit.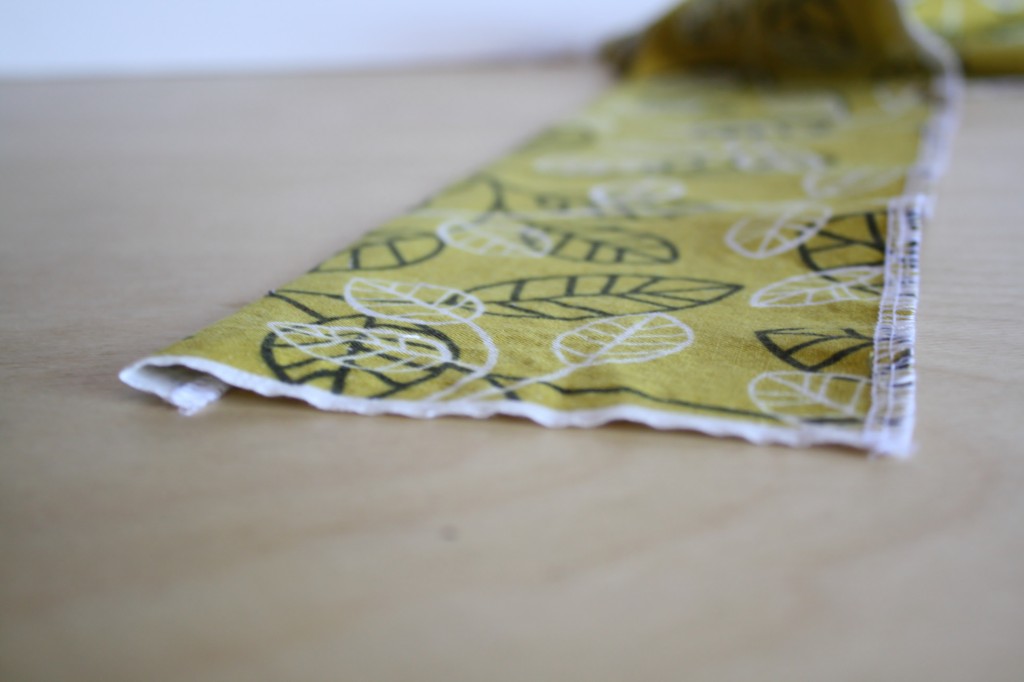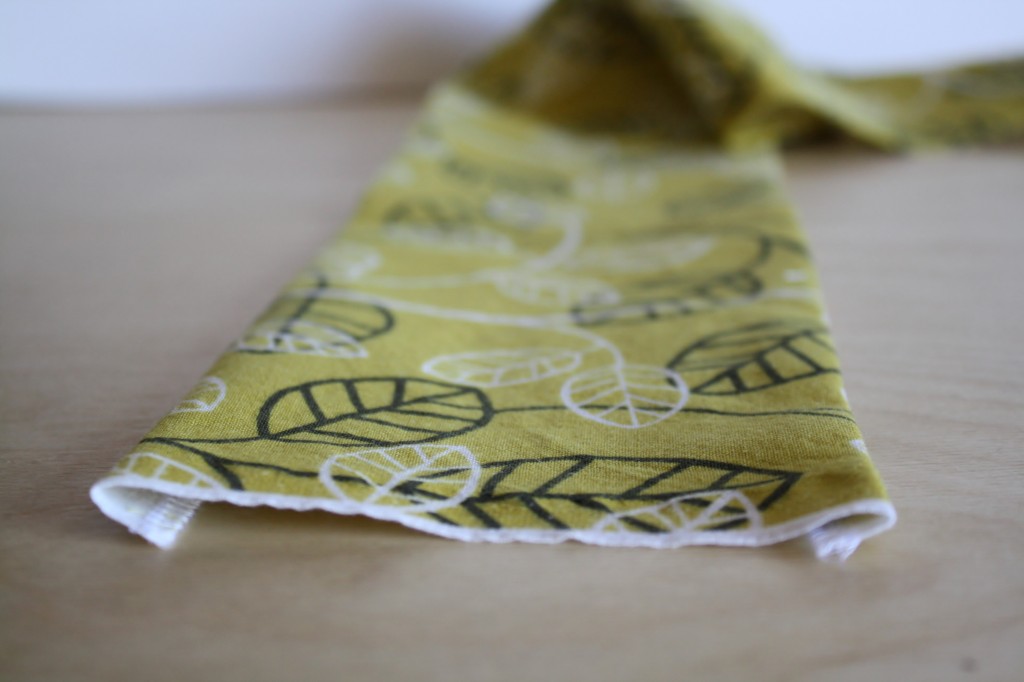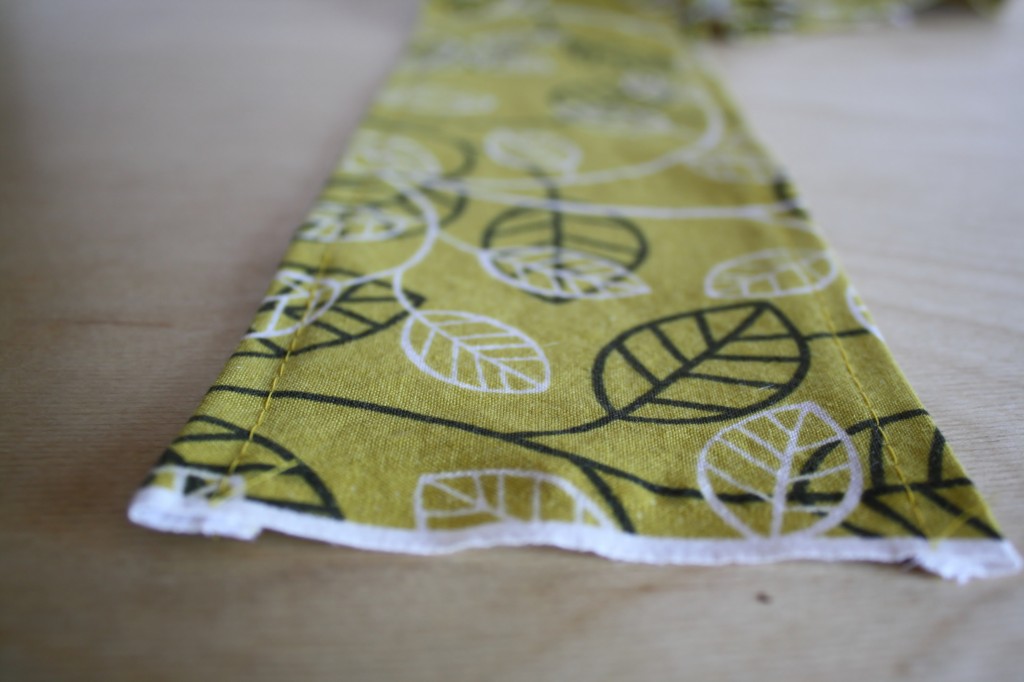 4. Sew strips side-by-side along a squared edge of the blanket backing with wrong sides together.  This is the first direction of weaving.
5.  Lay the blanket as flat as possible and weave the remaining strips in the other direction, over-under-over-under.
6. Square the edges of the blanket, pin the edges of each strip to the sides of the blanket backing, and stitch them together to make binding easier.
7.  If left alone this way, the strips will sag, so pin each joint and stitch them together.  You could use a simple zig-zag, but my machine has a cute little heart stitch, so even though no one will ever in a million years notice it, I've sewn hearts all over this blanket, one at each joint of the weave.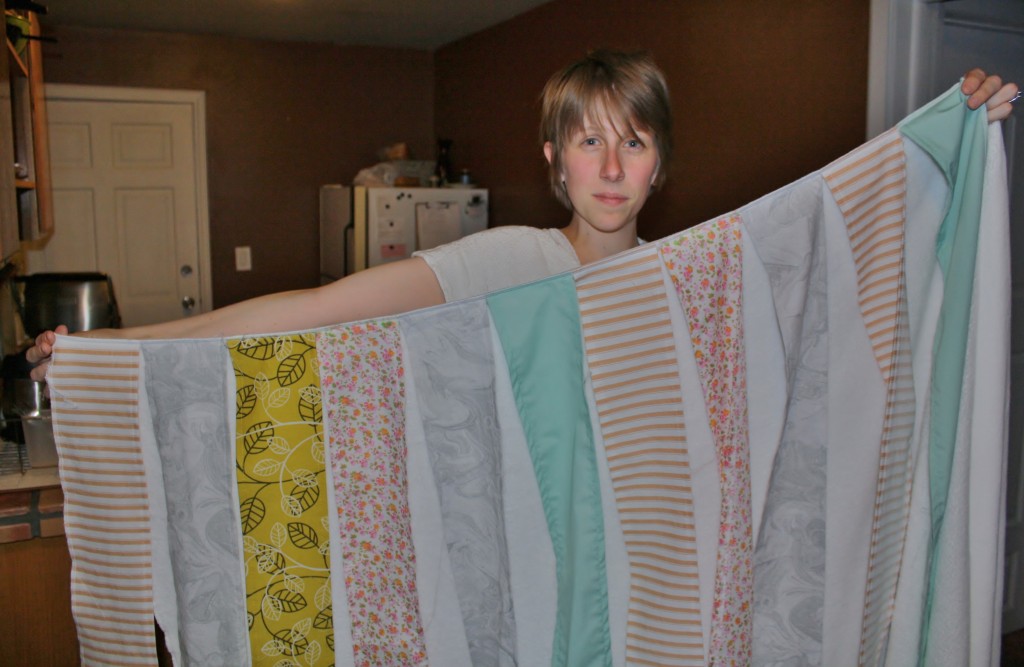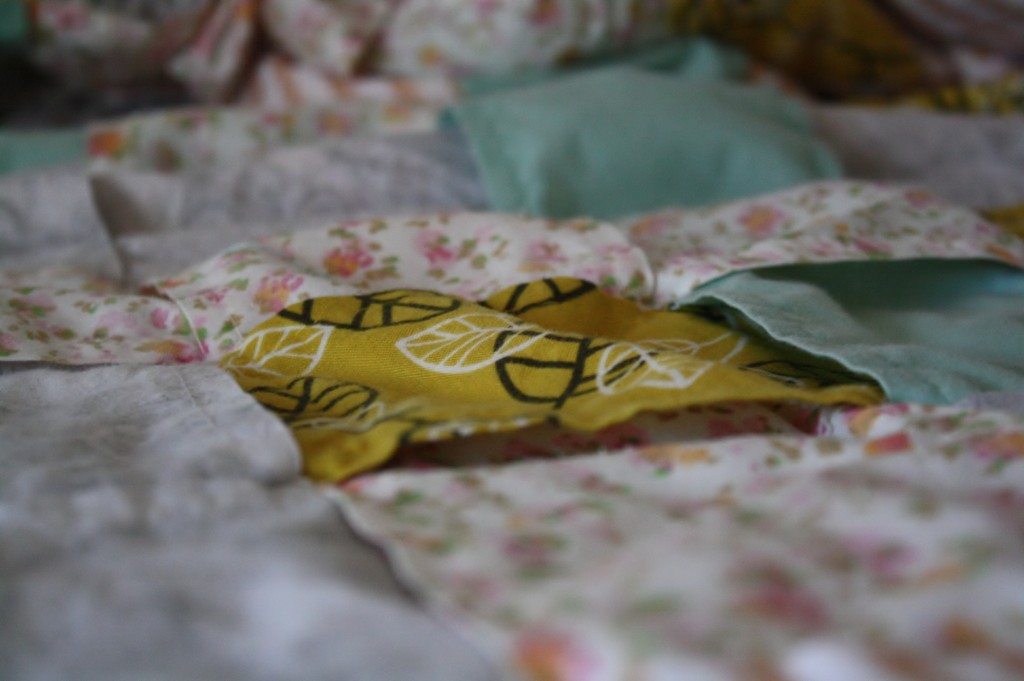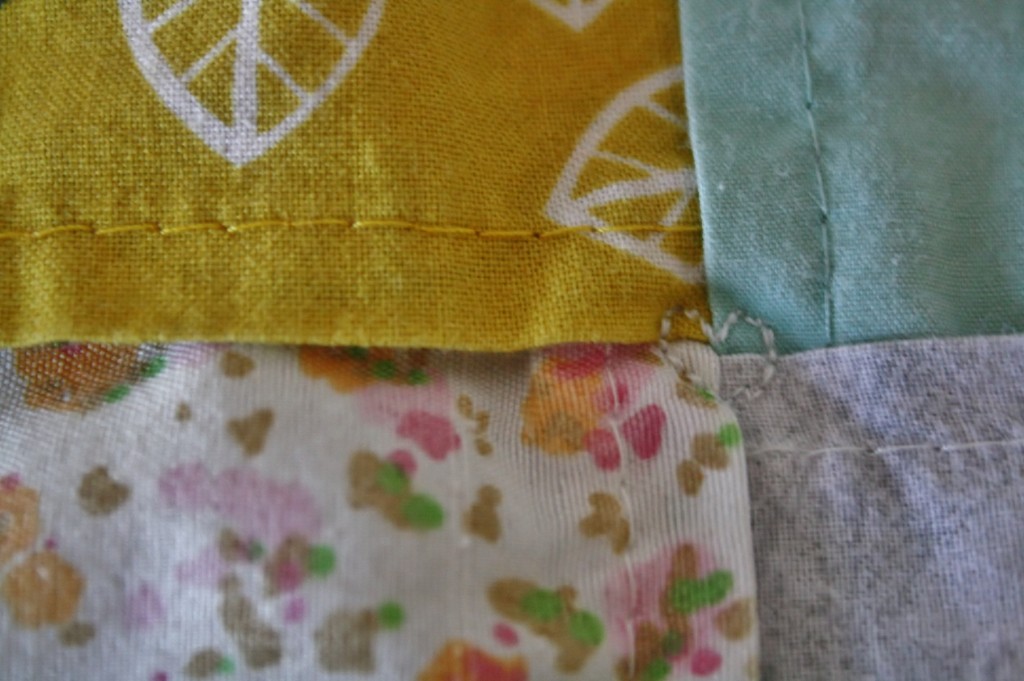 8. Add a little "I love you tag" if you'd like.
9. Bind the blanket.  (I bound mine with bias tape and machine stitched it all on, rather than hand stitching)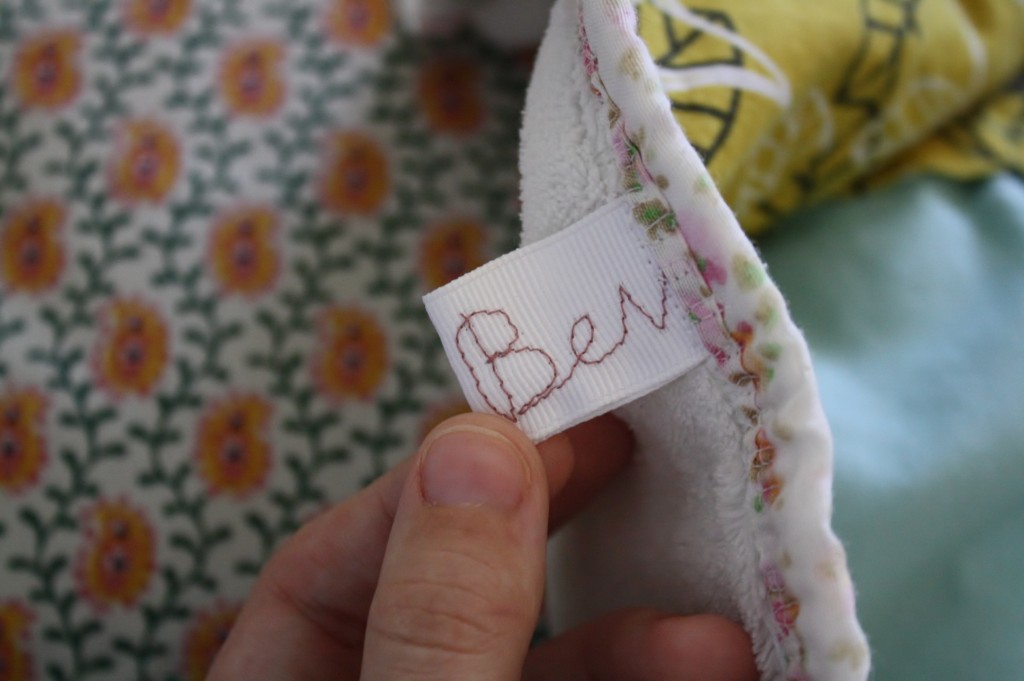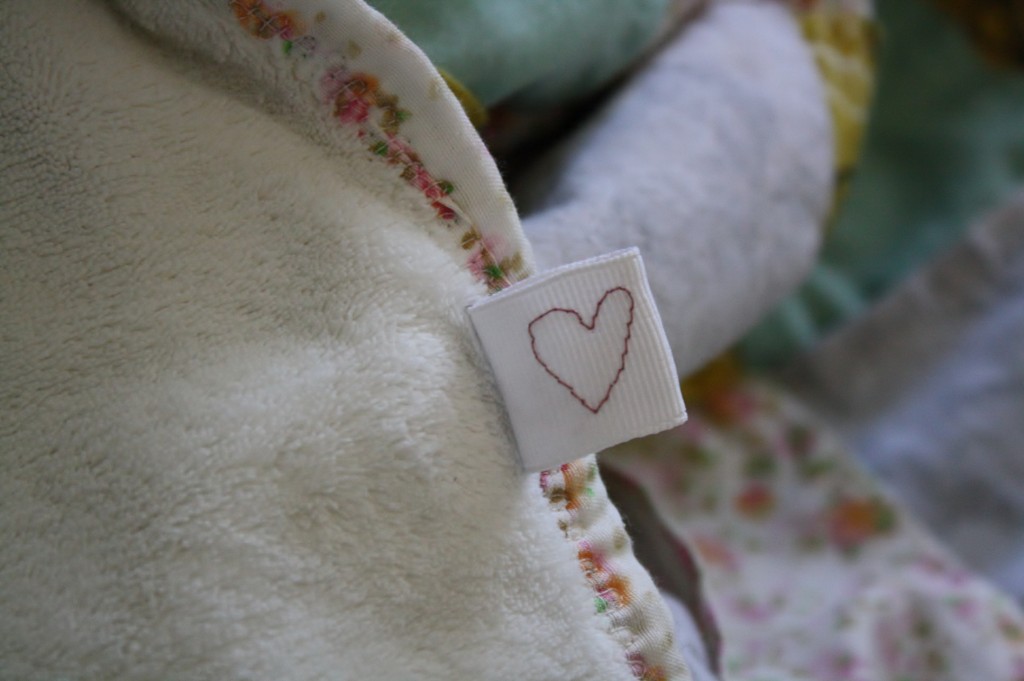 Let let her sleep, drink, and be merry with her sweet new blanket!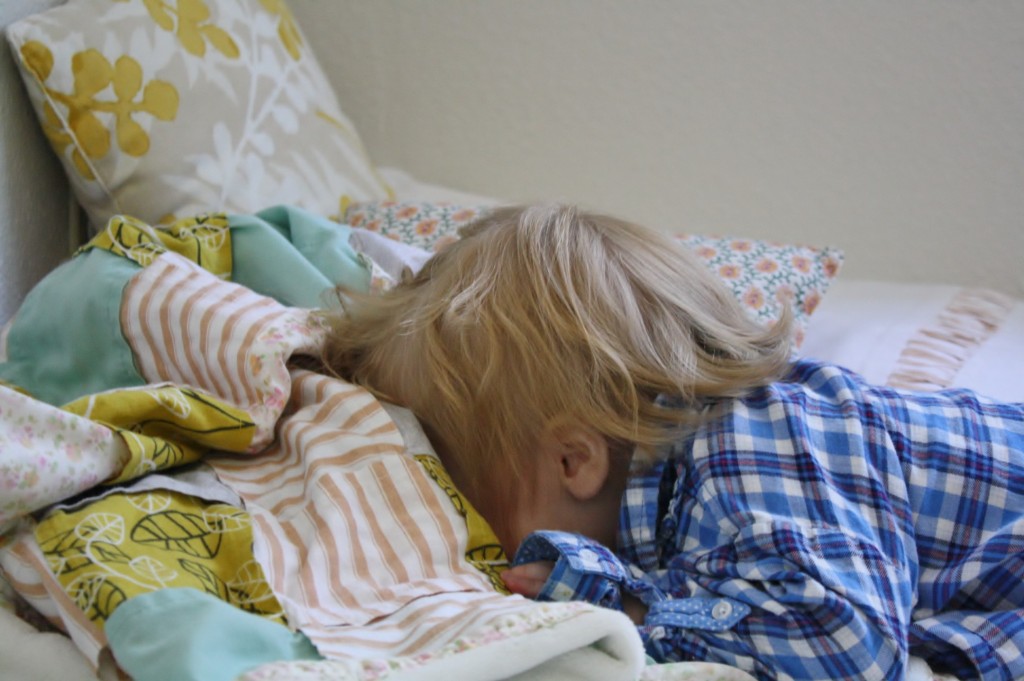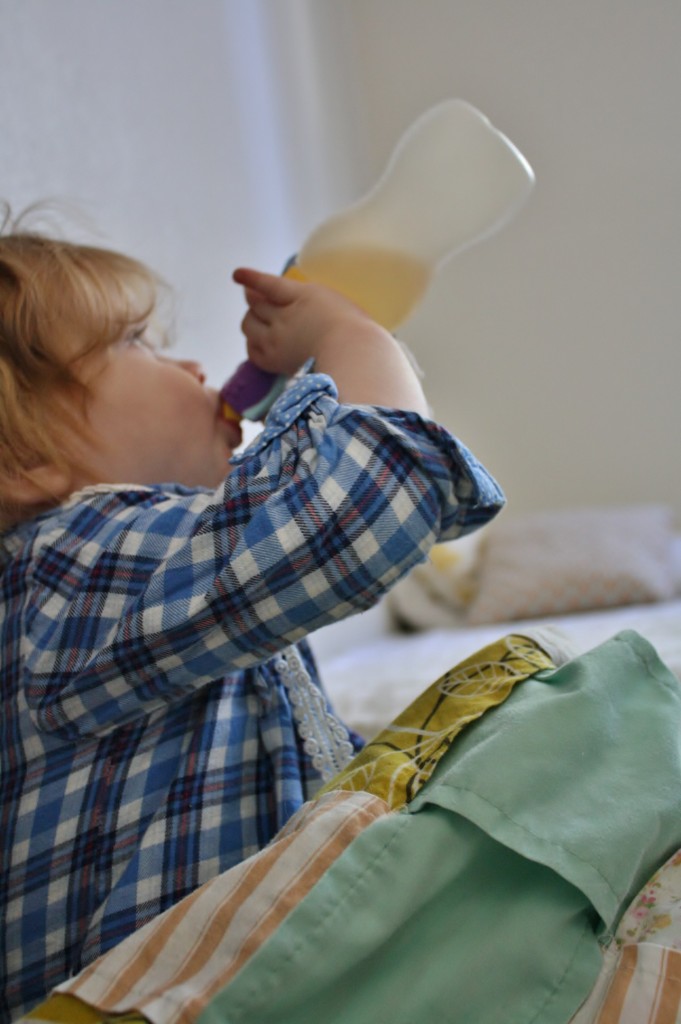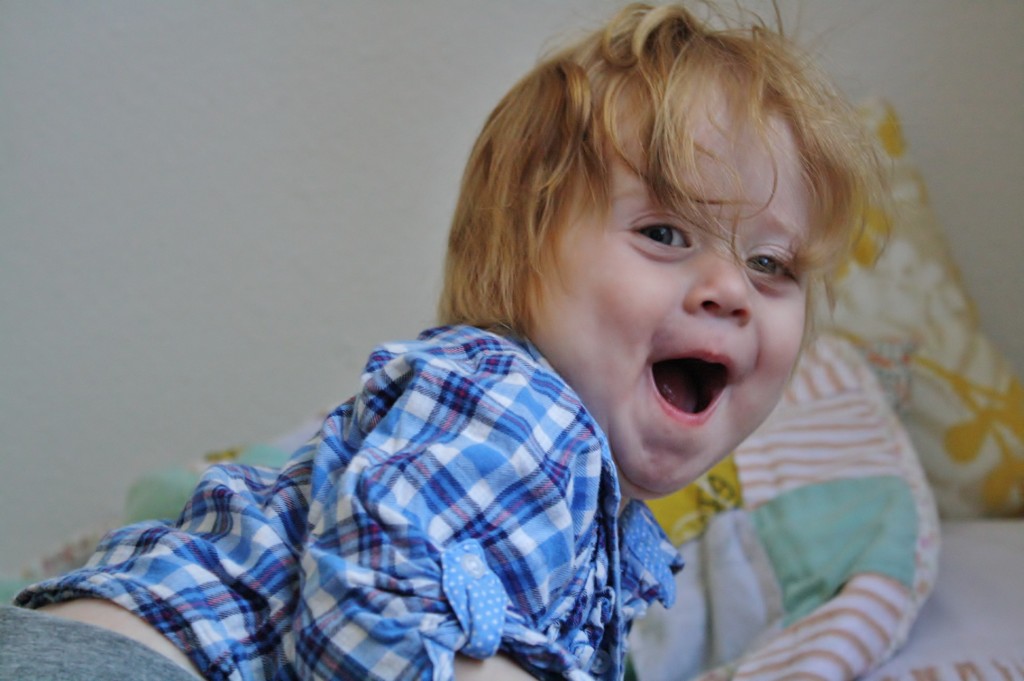 I am completely in love with how completely in love Bev is with this blanket.