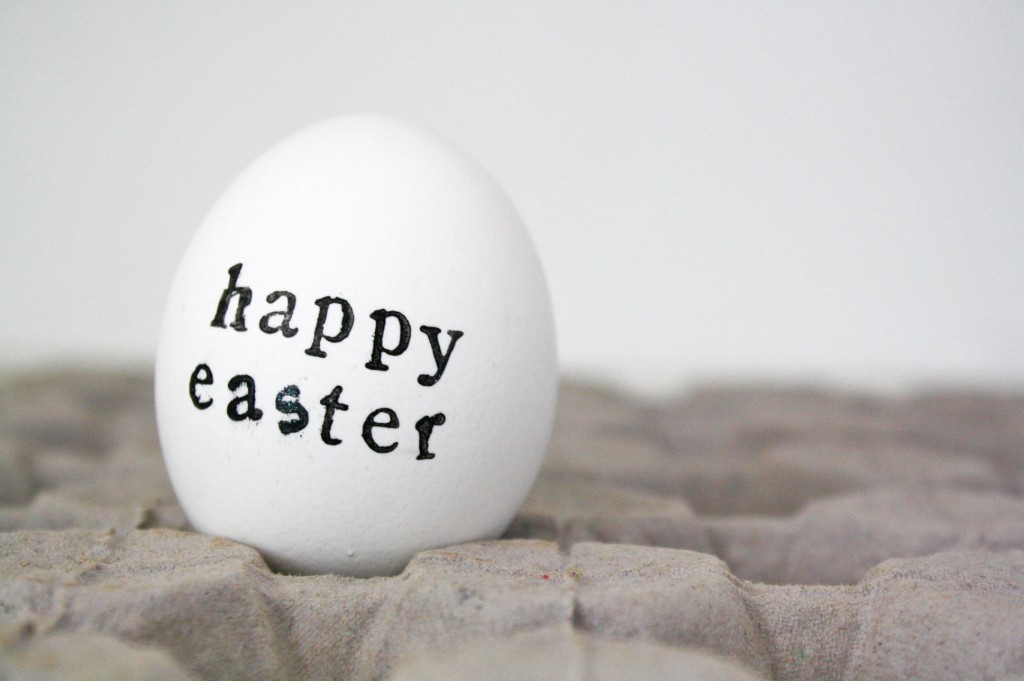 This year, rather than trying some complicated egg-dying trick, I decided to bring the meaning of Easter into it.  (This sort of reminds me of our nativity.)
All you need are hard boiled eggs and letter stamps.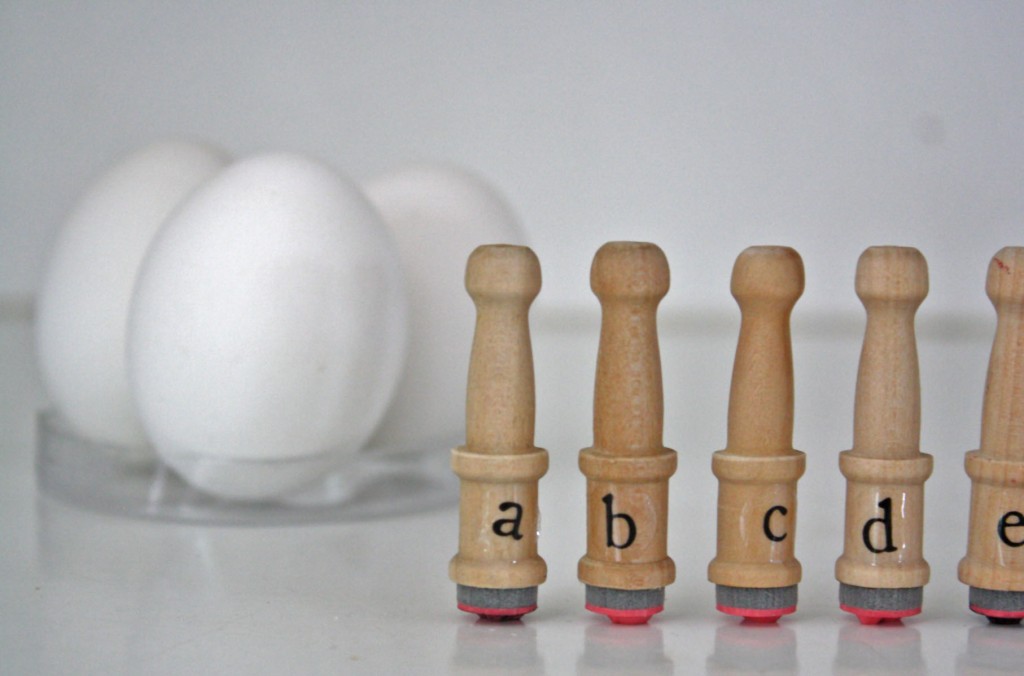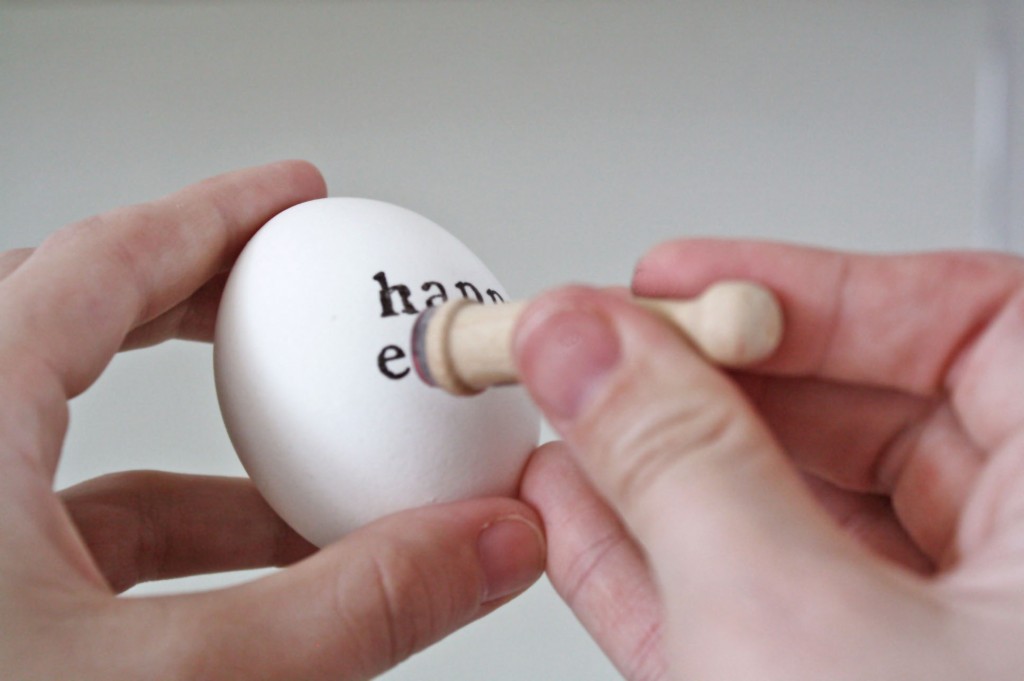 TIP: Make sure your eggs are at room temperature before stamping.  The cold/moisture from being in the refrigerator may make the ink spread.