This has been one of my most popular posts, so I'm revisiting it today, even though I realize Christmas is in four days and it's a little late in the season… woops.
A nativity set is one of the fundamental Christmas decorations.  Problem – most of them are fragile, and my little hooligans have Inspector Gadget hands that would manage to destroy a ceramic nativity no matter how high I put it.  So I set out to find a way to make a simple wooden nativity, and it turned out better than I had even hoped!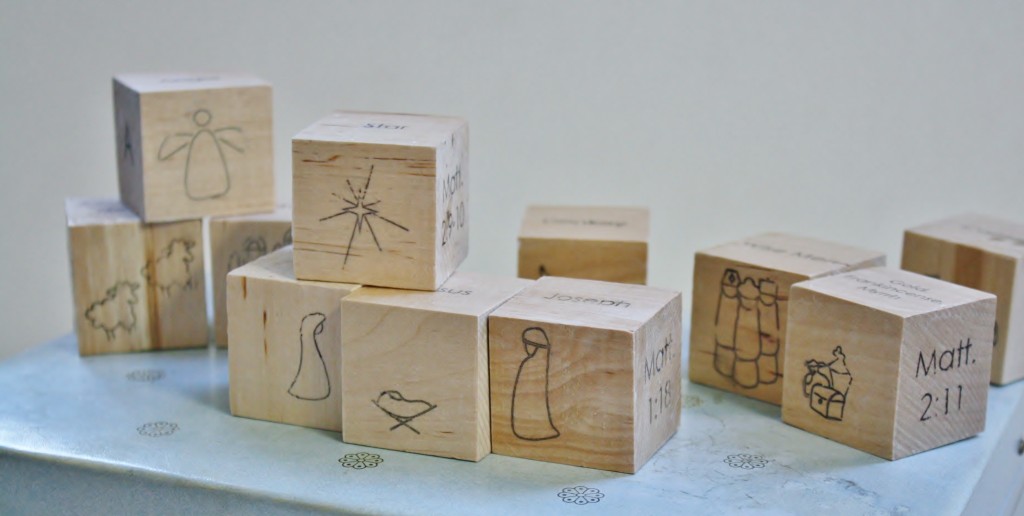 Not only is it durable, but it can also be used as a learning tool to help teach my kids more about the nativity as they play.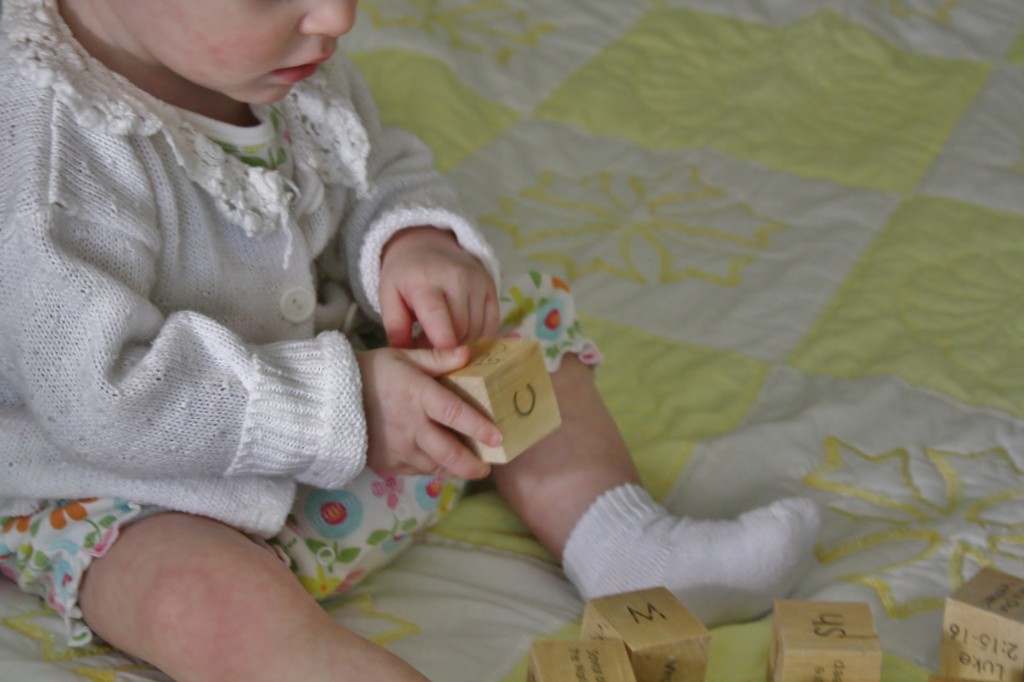 Each piece has six different parts (one on each of the six sides of the block): an image, title, block letter, description of their role in the nativity, scripture reference(s), and a characteristic or fact.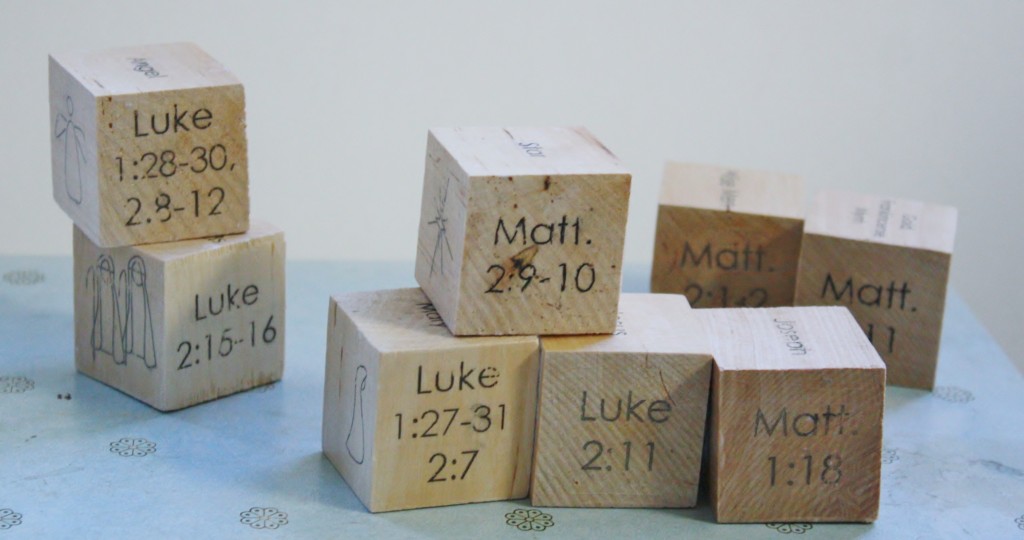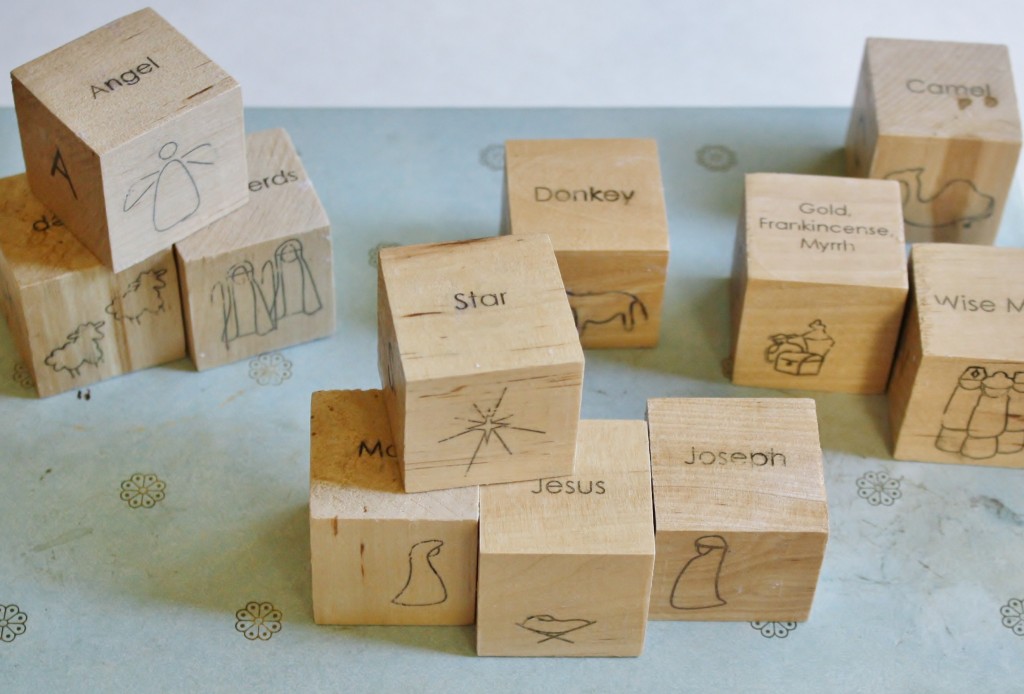 When I decided what I wanted to do I turned to google for a simple method to transfer a printed image onto wood.  Bingo.  The tutorial found HERE was exactly what I was looking for.  I did have to make a few adjustments because my hp printer doesn't have waterproof ink like her epson does, and I was going to be printing images onto all six sides, rather than just one, but it still worked well.
MATERIALS NEEDED
nativity template FOUND HERE.
white cardstock
foam brush
washable Elmer's glue
1 1/2″ Wooden blocks (the nativity is 11 pieces, but get a few extra to practice on)- I got mine at Hobby Lobby, they come in sets of 6
Mod Podge
inkjet printer
INSTRUCTIONS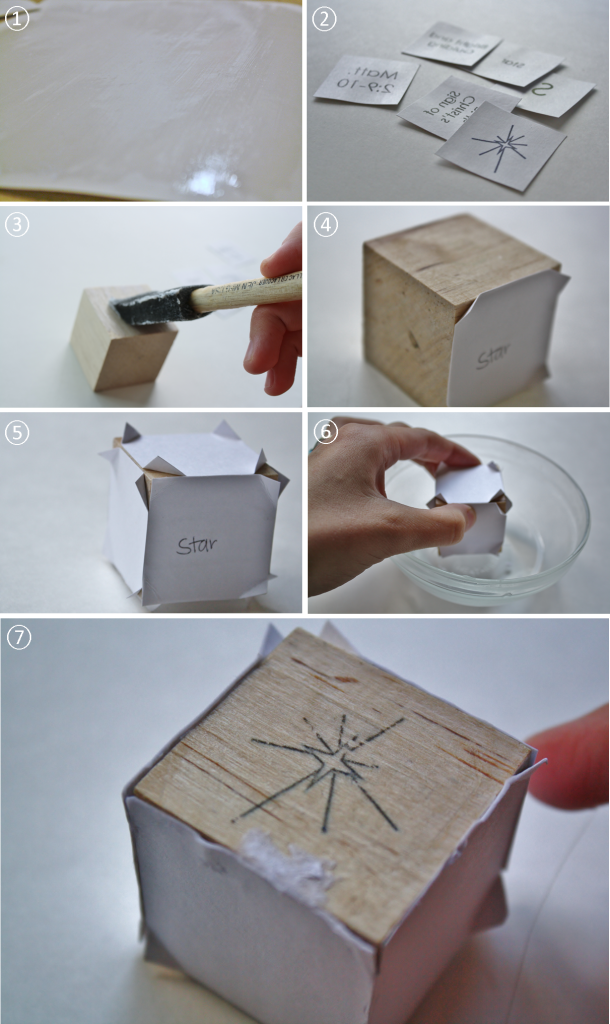 ① Using your foam brush and Elmer's Glue, coat 3 pieces of cardstock with a thin, smooth layer of glue.  Just glue one side of each page.  Let it dry. I was super nervous about running glue through my printer so I let mine dry overnight, but it looked ready after about 2 or 3 hours.  If you're nervous about this, I bet transfer paper would work instead of the Elmer's glue method.
② Print the mirror-imaged nativity template using an inkjet printer, with the image printed onto the glued side of the paper.  Each piece of the nativity is organized into columns, so cut out the pieces for your first block.
③ Coat one side of your block with a thin layer of Mod Podge and press your image with PRINT SIDE DOWN onto the Mod Podge. Hold it firmly in place for about ten seconds.
④ Label your first piece to help keep track of the direction the images are in on your block, and fold the corners out to help you peel the paper away after it's dried.  Don't peel it off yet.
⑤ Prep all six sides of the block and let it dry for 12 hours.  You may want to test one block before you do the entire nativity set, in case you need to make some adjustments.  I did.
⑥ After it's sat to dry for 12 hours, peel away each piece of paper.  My printer (hp) doesn't have waterproof ink, so I tried to do as much of it without water as possible, but you can try dipping it in water before you peel the paper away to see how your ink holds up, water makes it easier to peel.
⑦ If you have any stubborn paper residue just get it a little bit wet and use your fingertip to peel it off.
If it works how you'd like, do the same thing to the rest of your nativity pieces, and your nativity is ready to play and display.  All in all, it takes about a day, but almost all of that is wait time for the elmer's glue and mod podge to dry, the actual work is really quick and easy.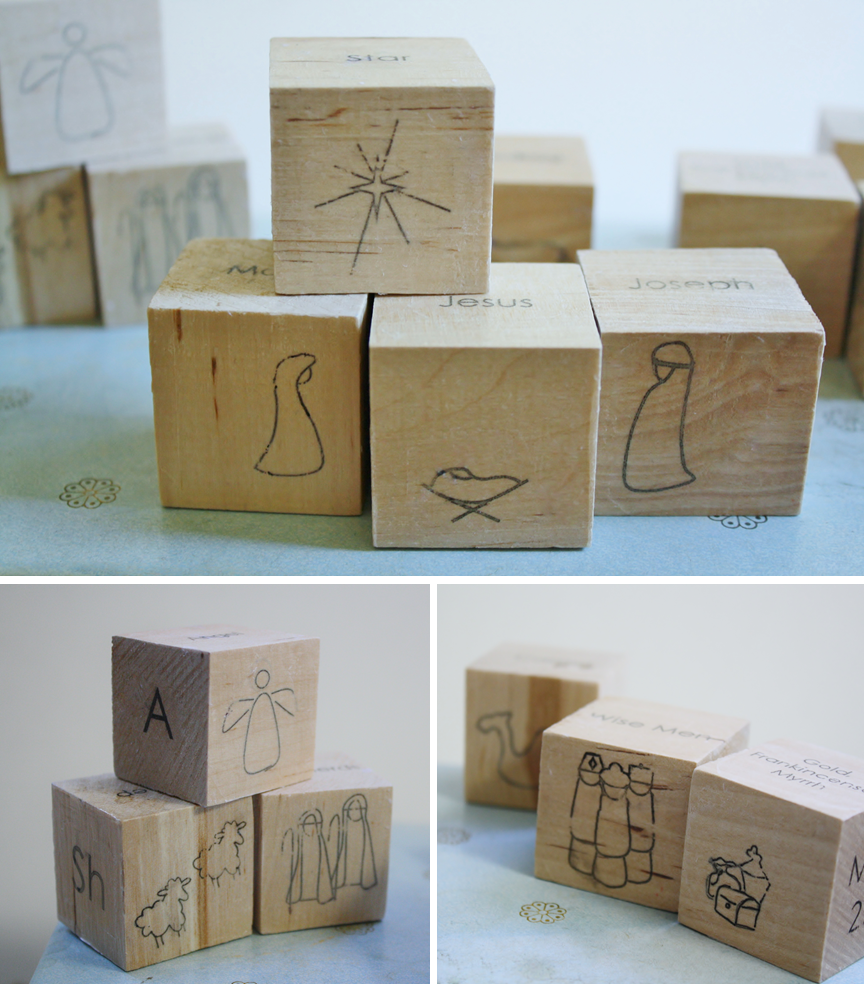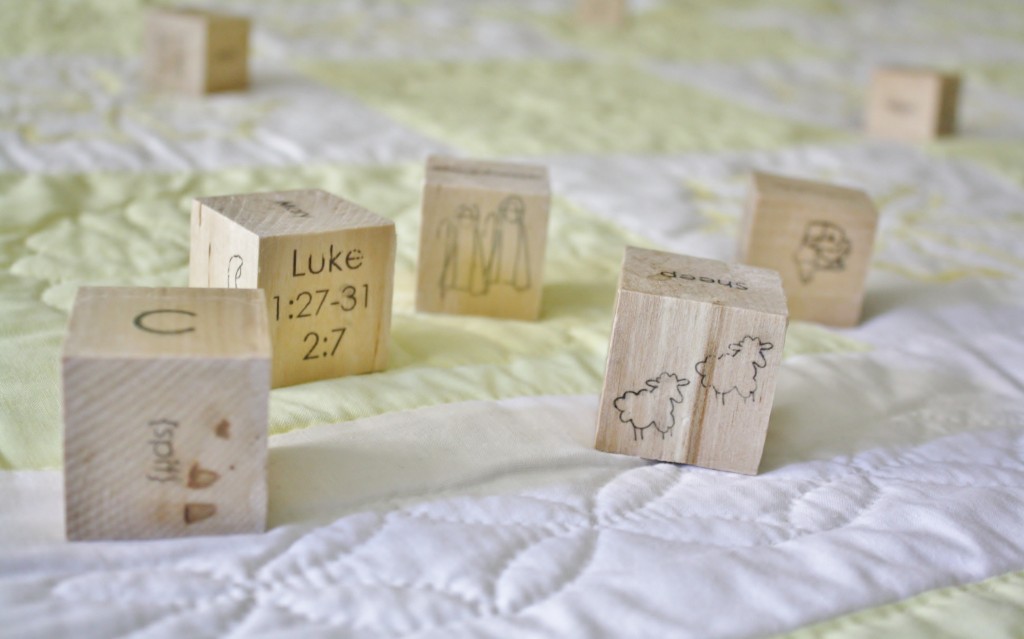 click here for the mirror imaged nativity pdf
click here for the original nativity pdf
Quick question for you all:  I have access to a laser engraver that could engrave these images onto the wooden blocks, and I've toyed with the idea of making some to sell.  Do you think there's a market for that?