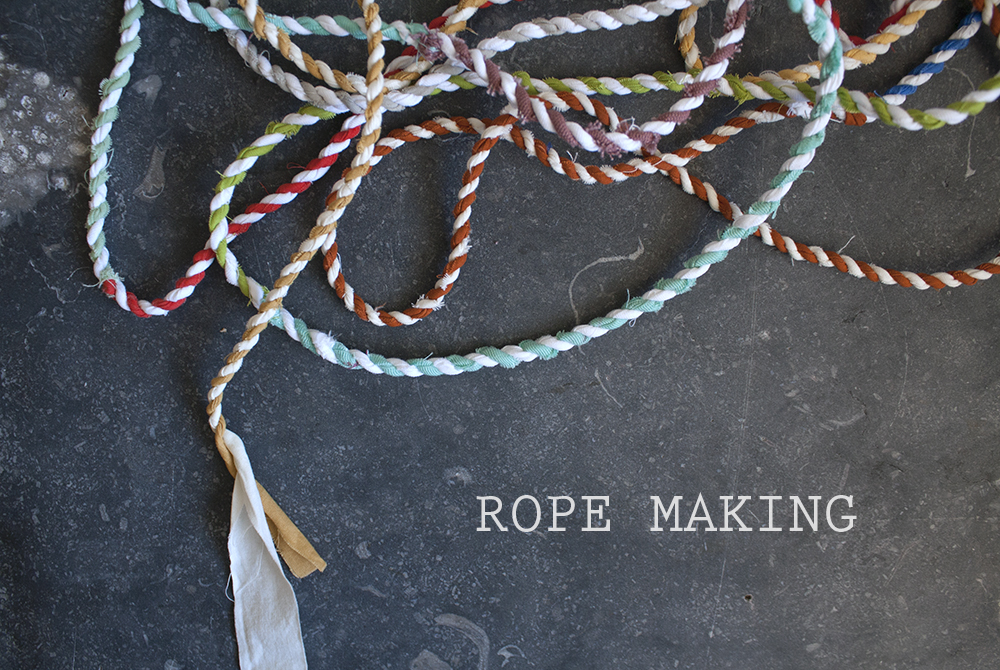 It's been much too long since I've added a tutorial to the Yellow Spool blog!  This is one that I've been meaning to share for a long time.  Rope making.  It's such a useful skill to have, whether you want to make rope for a project, or you need to make rope in an emergency, this is the way to go! There's no need to buy any materials, because it's no-sew, and can be made with scrap fabric, or even your tattered old clothes!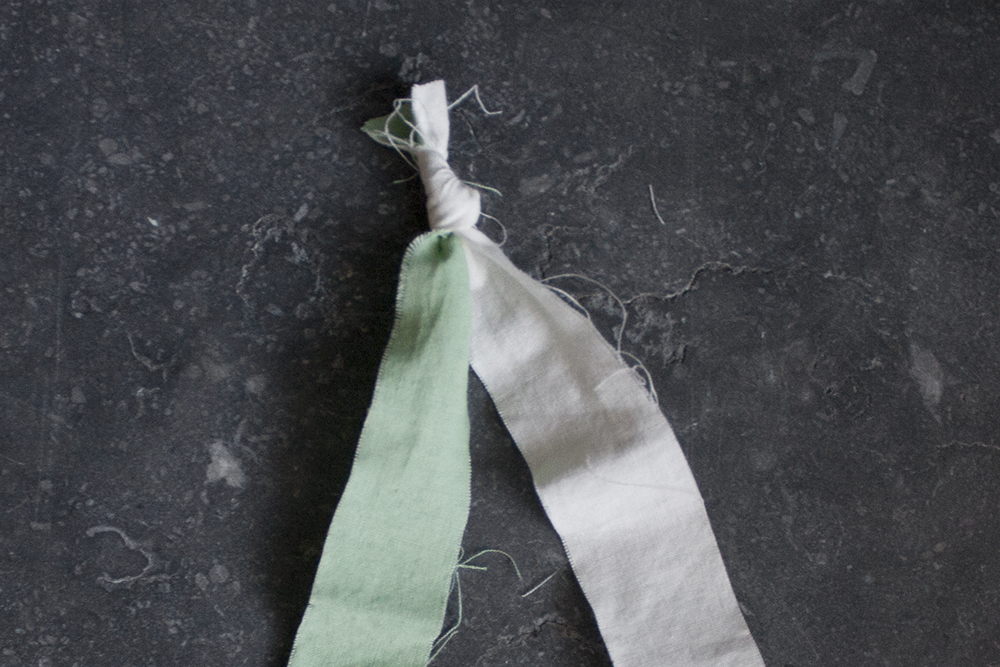 Start by cutting your material into strips.  For this rope, I used 1″ strips, but you can make it smaller or larger.  Experiment!  Tie your first two fabric strips together to begin.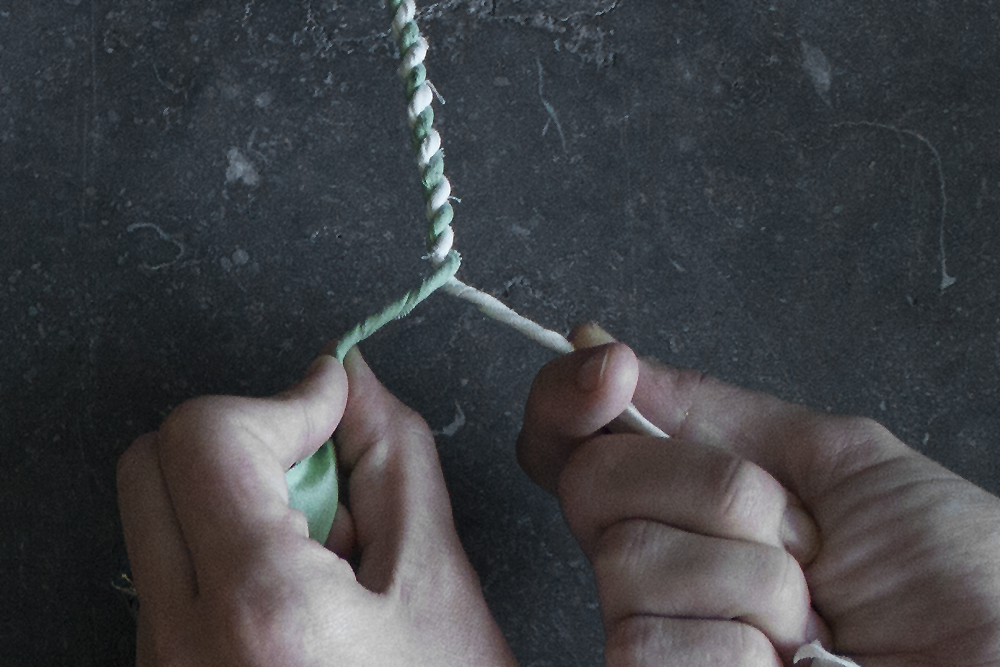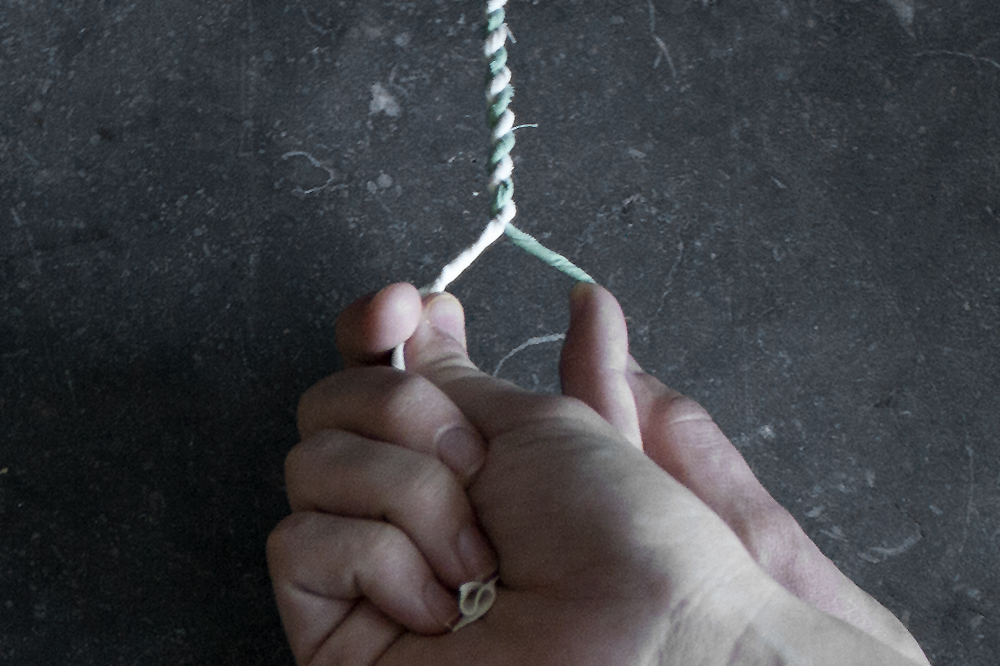 In order to get the rope to stay twisted together, you need to twist each strip in one direction, and then twist them together in the opposite direction.  I like to twist my individual strips to the right, and then twist them together right-over-left.  You may find it more comfortable to twist in the opposite direction (twist strips left, twist together left-over-right).  Be sure to twist tightly, to make the rope as strong as possible!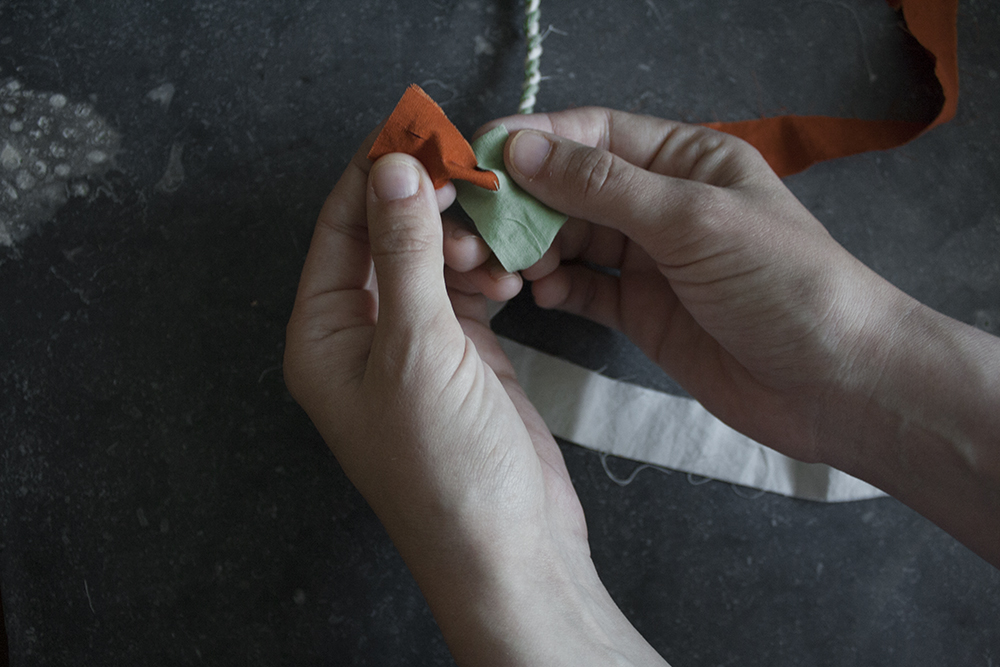 When you near the end of one of your strips, you will need to join a new piece.  To do this, start by cutting a small vertical slit into the ends of each strip of fabric.  Pull the new strip (in this case, the orange), through the original strip (the mint color).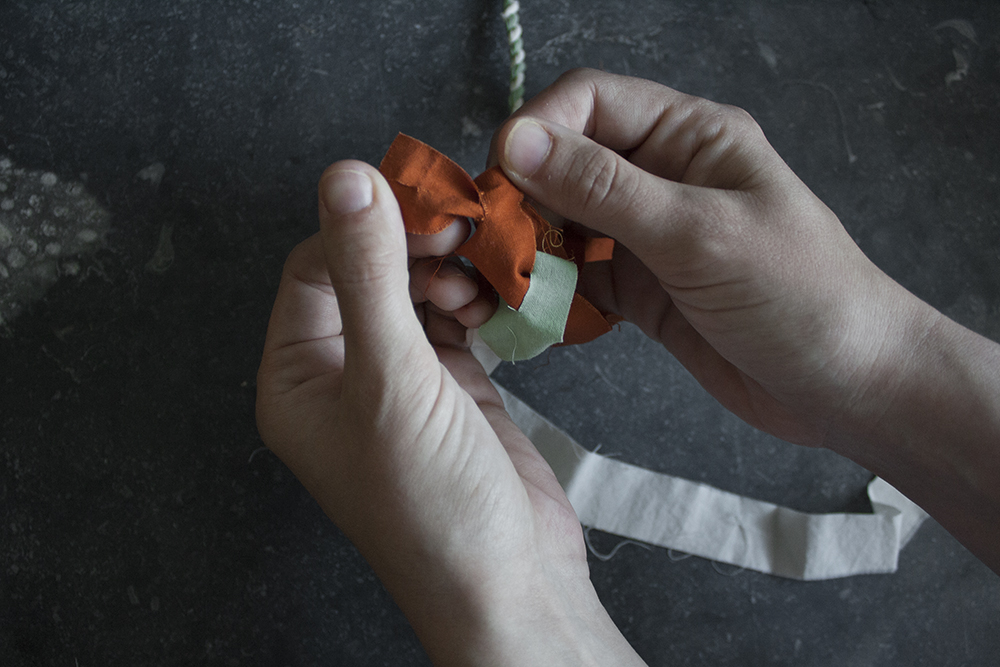 Then pull the other end of the new strip through itself, creating a loop.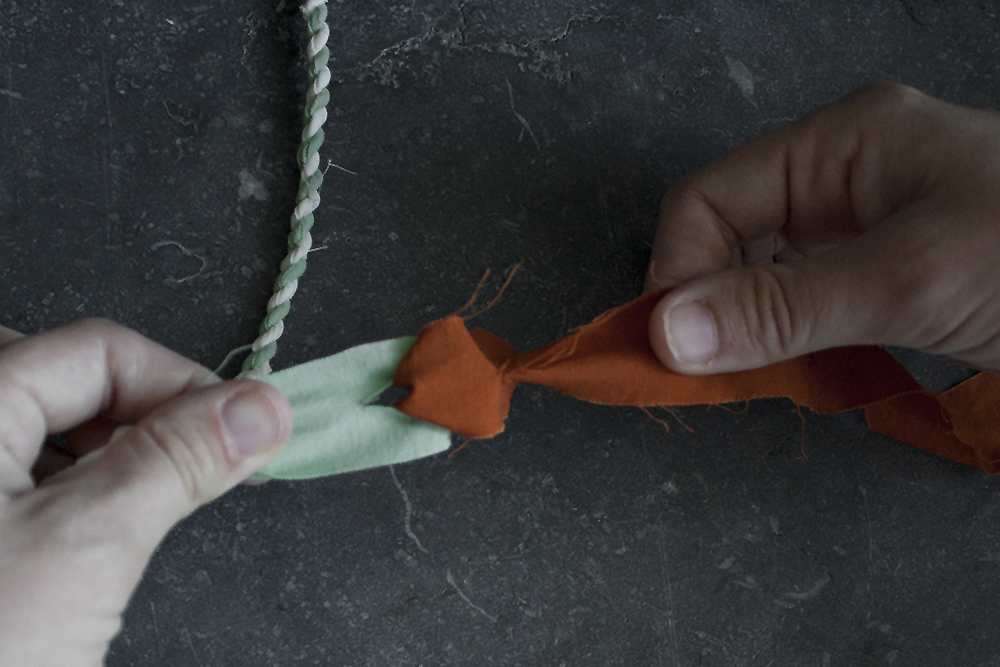 Carefully pull from both ends of the joint, and you can continue to twist your rope as usual.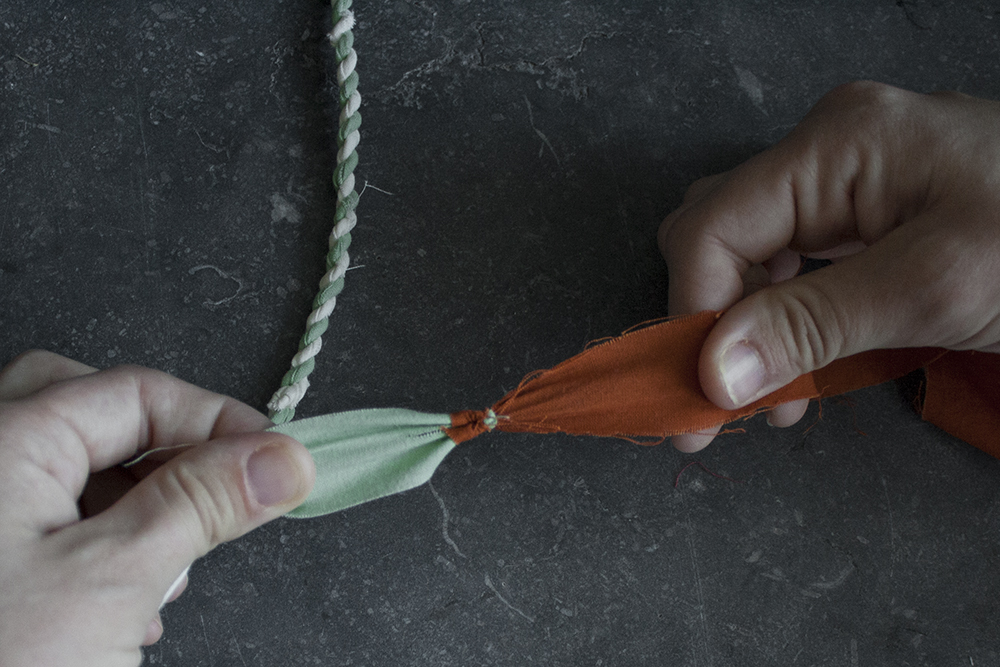 See how clean and strong that "seam" is? All that's left is to turn on Netflix, grab a snack, and keep twisting!