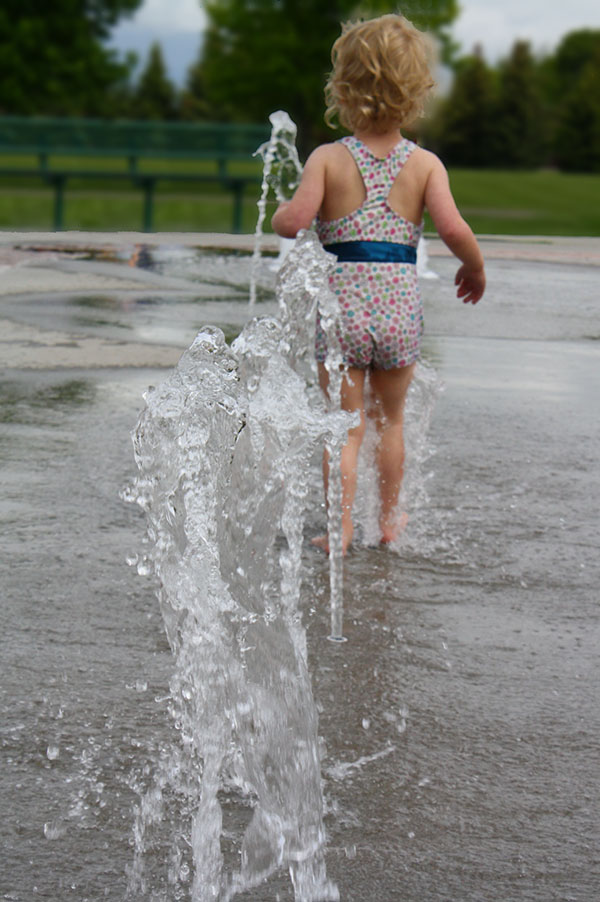 Every time I make/ buy a swimming suit for my babies, I add snap tape.  Why the baby bathing suit industry does not add snaps in standard is a mystery to me.  Have you ever tried to finagle a wet suit off of a squirmy baby to change their diaper?  Worst.
Luckily, you can buy snap tape by the yardage at most fabric stores.  No fancy tools needed.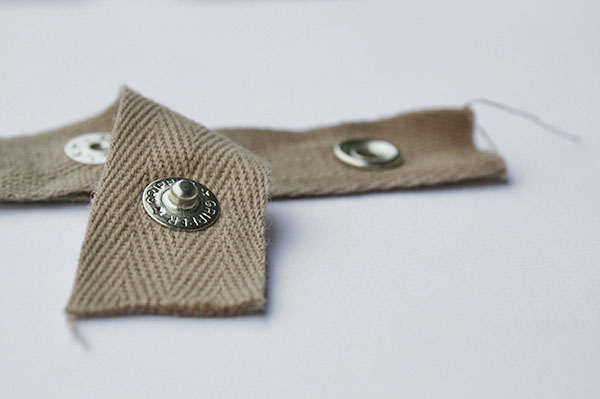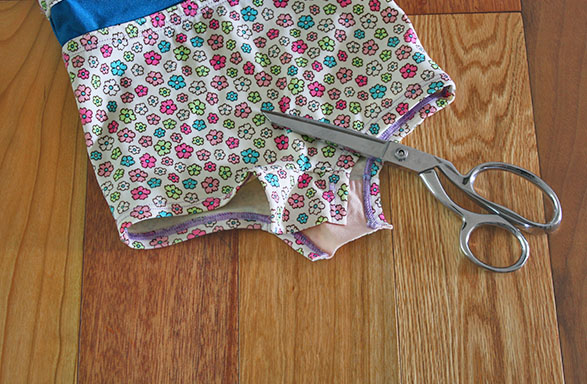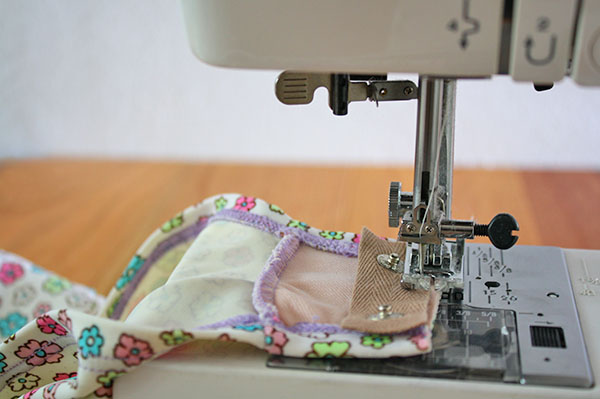 1. Cut a piece of snap tape to size.
2. Cut the suit open at center-crotch (is it wierd to say that?)  There's no need to finish the raw edges here, because the knit material will not fray.
3. Move the needle all the way to the left, and sew around the edges of the snap tape to secure it to either side of the suit.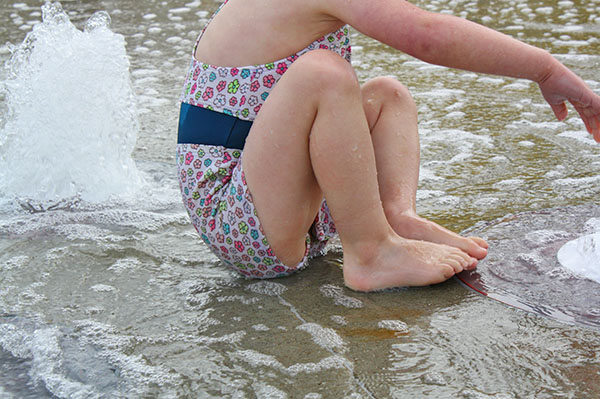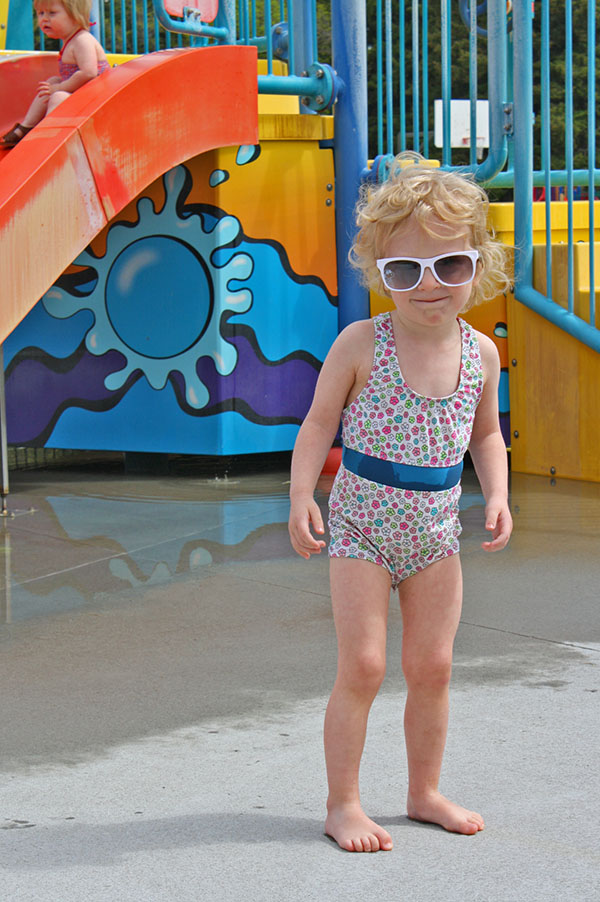 This year I have one potty trained, and one potty training.  It really doesn't matter if they're in diapers or not, these snaps are so unbelievably convenient.  I don't know how we'd ever get through the summer without them.