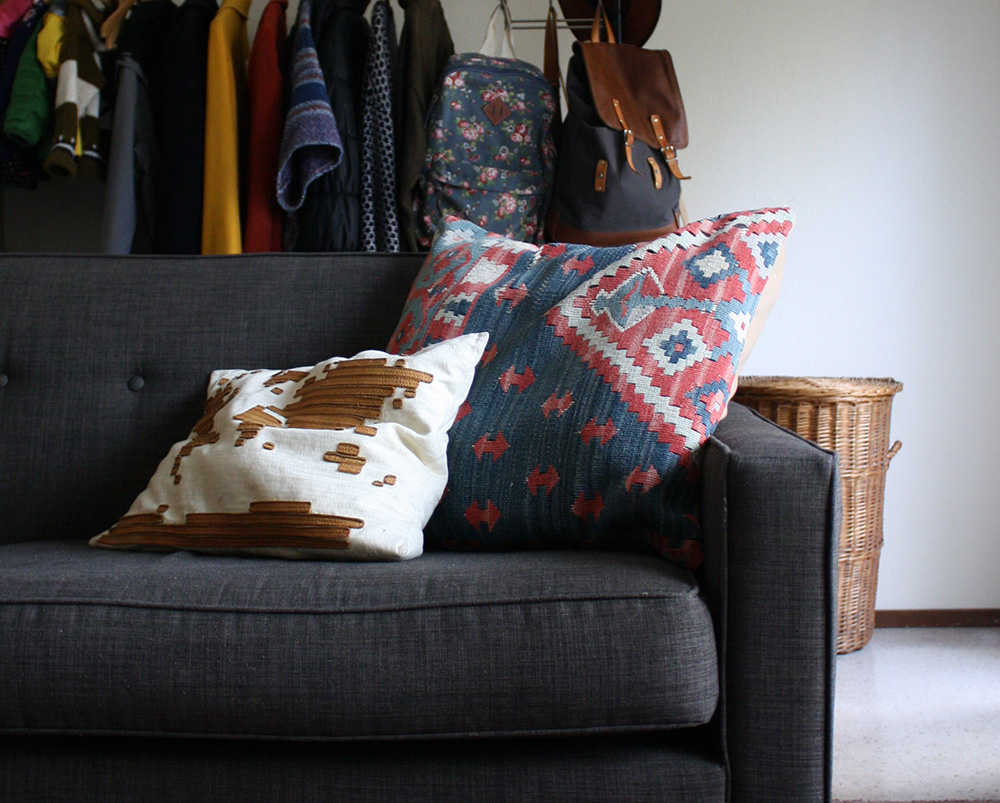 Recently, I found myself walking out of a mom + pop rug gallery with this amazing pillow cover.  It was an impulse buy, which is something that is fundamentally not "intentional".  I try to avoid impulse purchases, but the owners of this rug store were so helpful in offering me information about our oriental rug, and this was, quite literally, the least I could do to help support their business.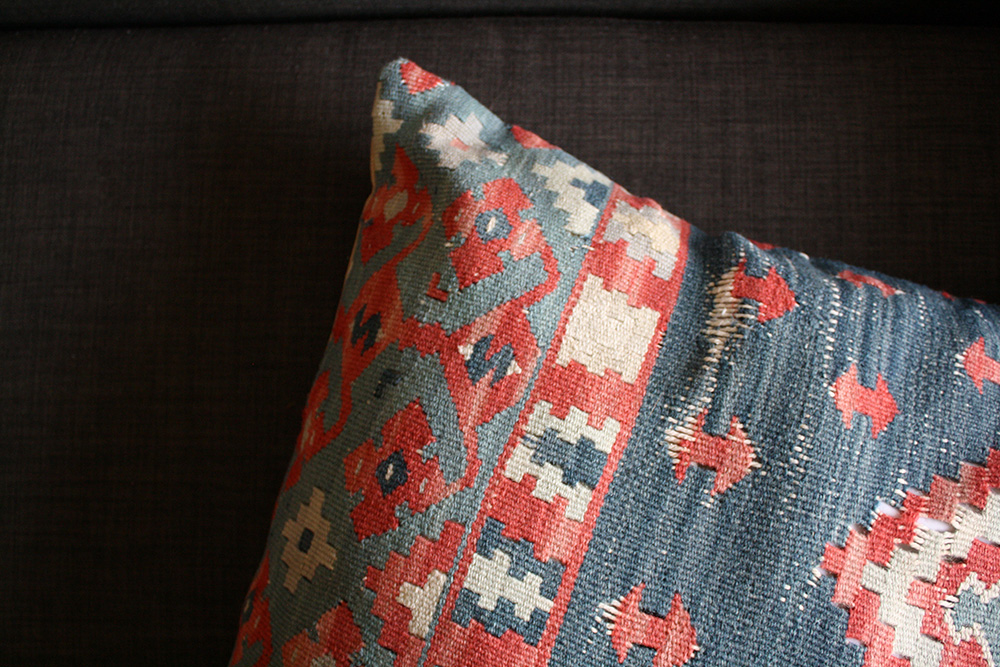 When I got home I folded the pillow cover up next to my sewing machine, awaiting the day when I find the time to make a pillow insert sized just right for this large cover.  But the fact of the matter was, I didn't want to wait to enjoy my new pillow.  And I really didn't want to purchase the materials to make it. And, when a person is motivated enough, they tend to find solutions.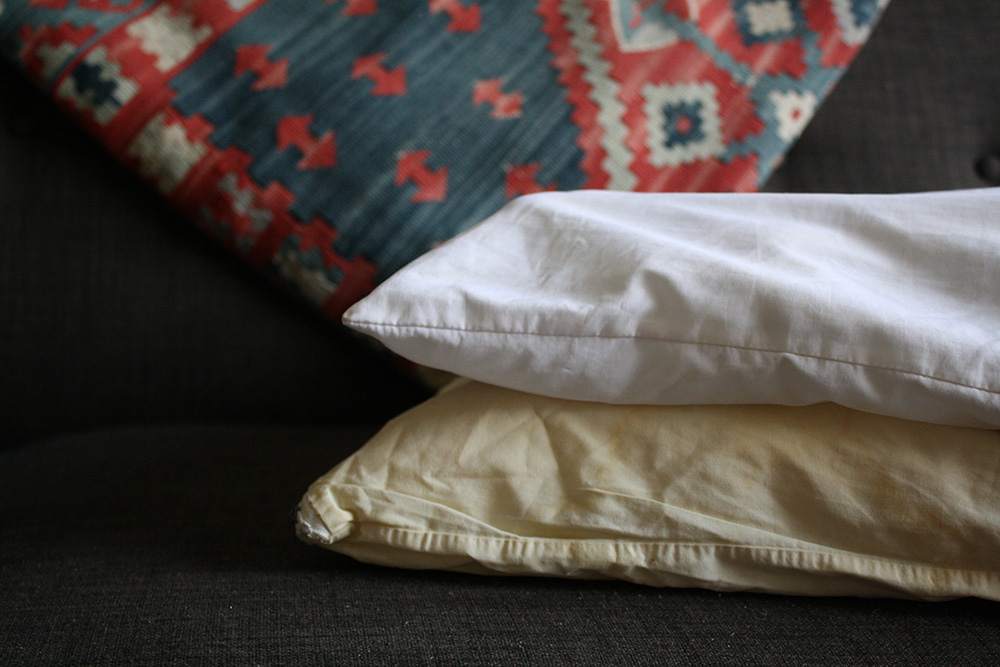 See, we have these two spare pillows stored under our bed for when we have guests stay the night.  The pillows are old and shapeless, so we offer our nicer pillows to our guests, and Rauland and I use these during their stay with us.  They've seen better days.  But it is the very lifelessness of these particular pillows that makes them so easy to stuff together into my new decorative pillow cover.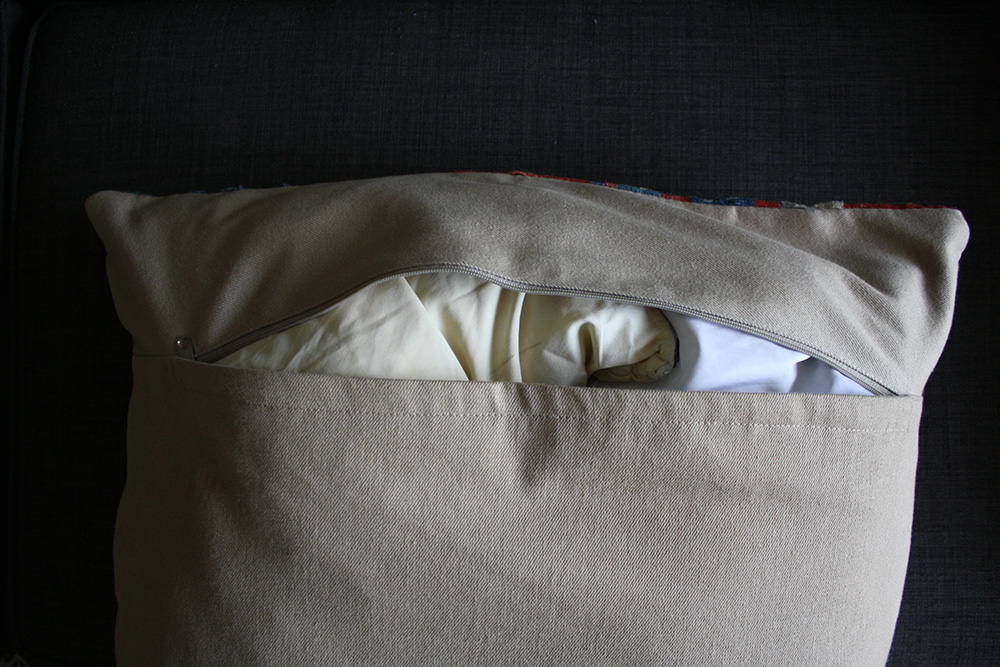 Honestly, at first, I thought this solution was a long shot.  But you never know until you try.  As it turns out, they fit perfectly, and it's impressively comfortable.  Not only did this idea save me from a purchase + project, but best of all, it provided a sneaky storage space for those seldom-used pillows. Beautiful and practical.  The best of both worlds.
I don't tell you this under the assumption that you, too, will find a large pillow cover, and that you, too, happen to have old pillows laying around waiting to be put to use.  I know that that's far-reaching.  I tell you this to emphasize that part of living intentionally is finding the right solutions for your particular living space.  Before you purchase anything, try to think about what you already have that can work for your needs.
Trust me, it is incredibly satisfying.