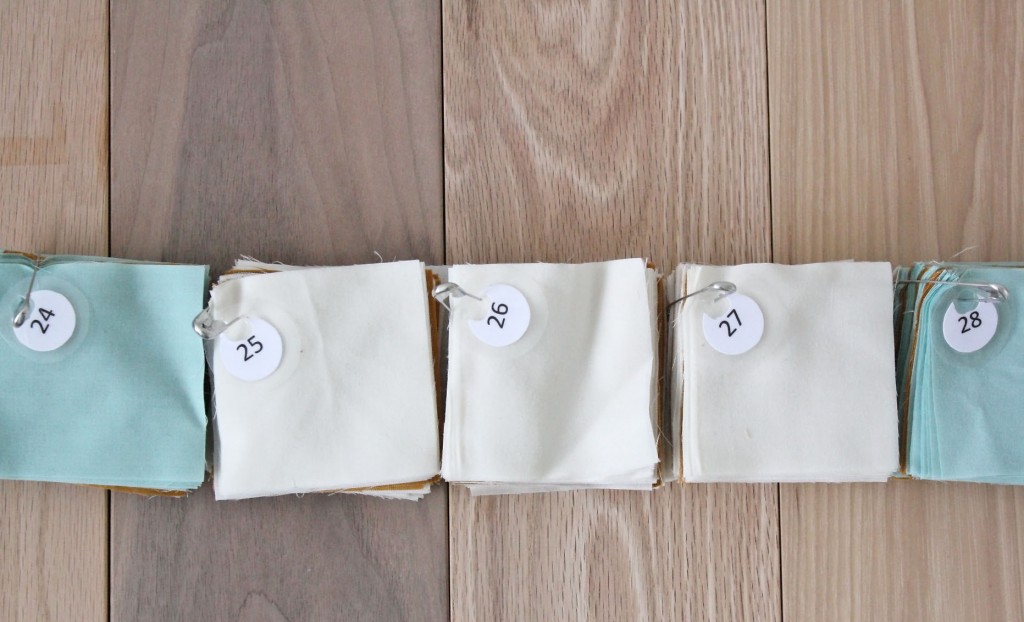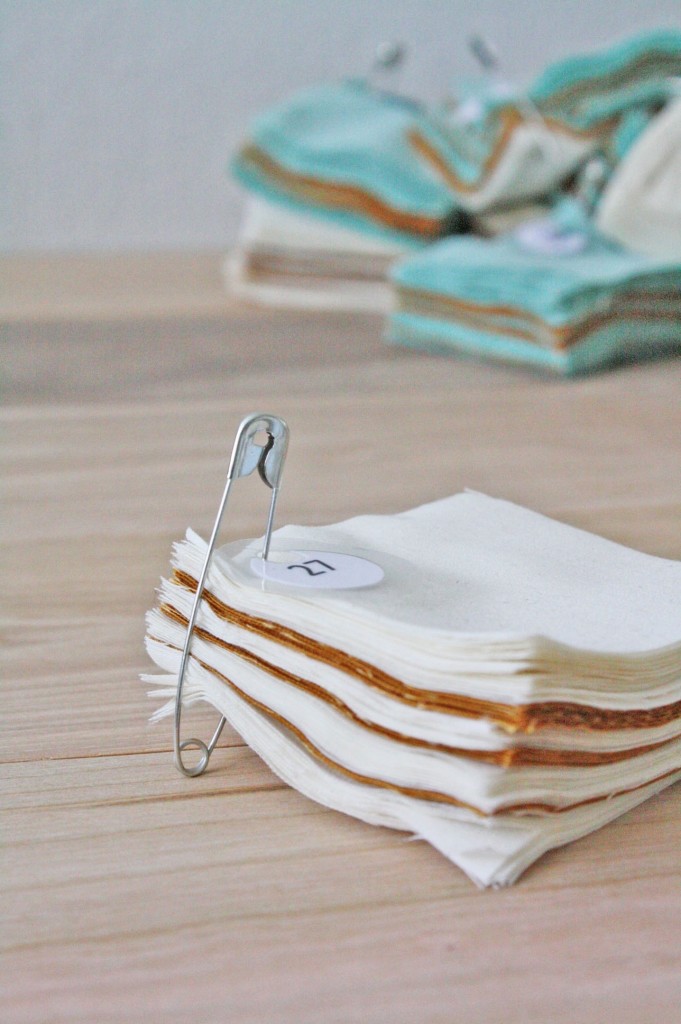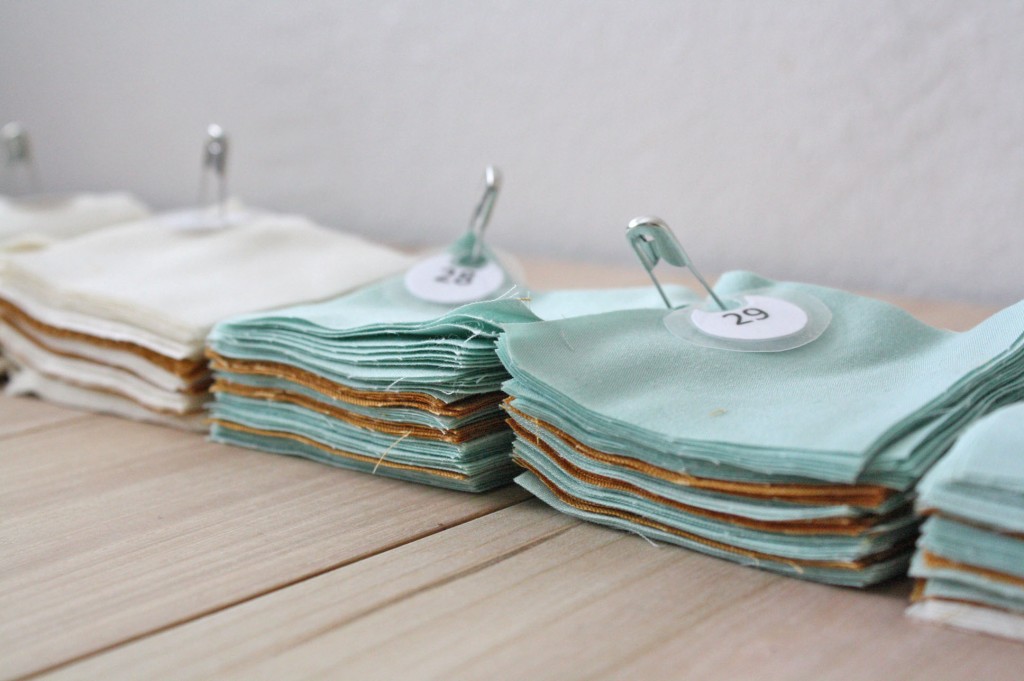 I've designed a quilt that involves a very specific pattern by rows, rather than squares.  In making a few of these I've tried to find a good solution to keep my rows organized as I sew.  What I came up with was a very simple system with laminated numbers and large safety pins to keep each row together in order.  The quilt has 42 rows and I bought a pack of 40 super humongous safety pins.
Being far too cheap to buy another pack, I just figured there would be two rows unpinned, and I'd have to keep them somewhere safe, out of reach of destructive little hands (I'm not pointing fingers or anything).  Open the package up, count the pins, and find that there are exactly 42 safety pins!  One for each row of my quilt.
I'm a pretty awesome person, so it was probably good karma.