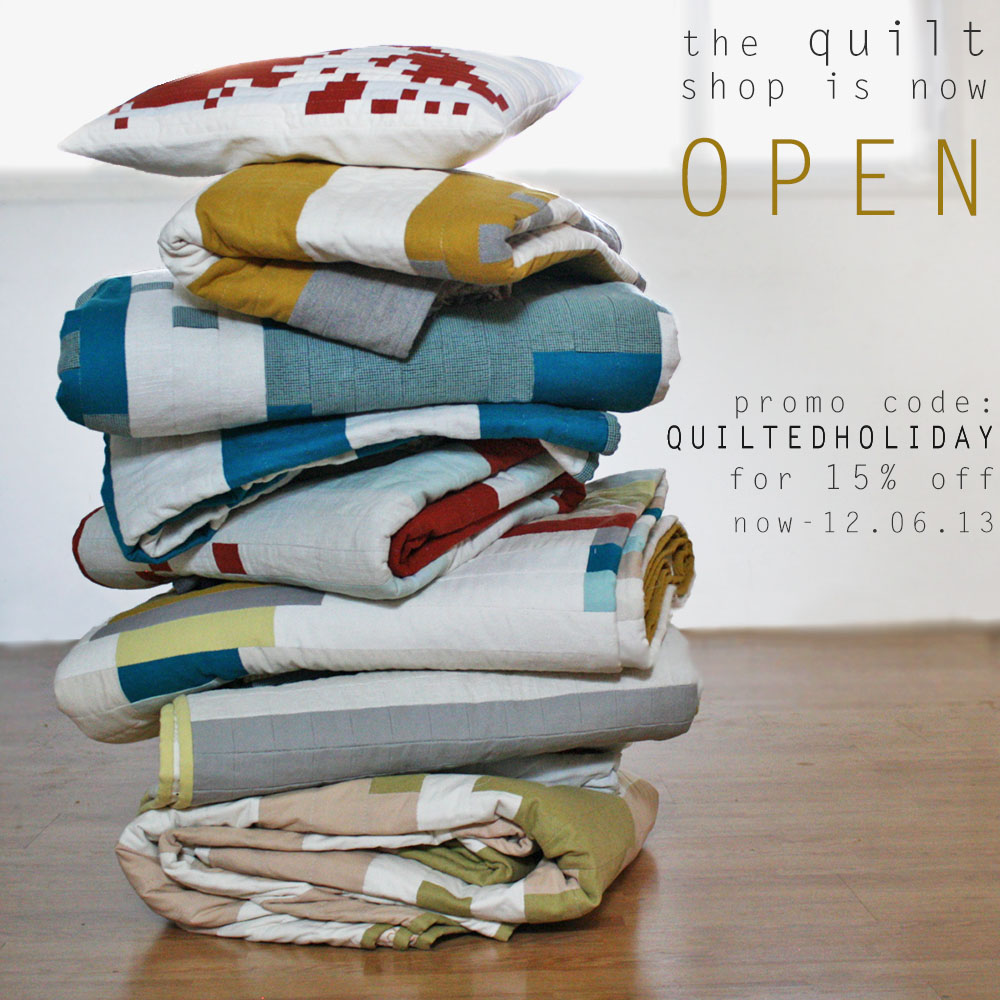 I hardly even know where to begin here, I'm so excited!  In celebration of Black Friday, Small Business Saturday, and Cyber Monday, my quilt shop is officially open.  Stocked, and ready to send to you and your loved ones for the holiday.
Each product is one-of-a-kind.  That's right, no two quilts alike.
From now through December 6th you can use the promo code: QUILTEDHOLIDAY to recieve 15% off of your order.  So gift a handmade quilt or quilted pillow to someone you love this year.  That perfect, unforgettable holiday gift is waiting for you in the quilt shop!