placemat rugs
Sometimes you run into something at the thrift store that makes you think, "I don't know why I need this, I just need it."
You don't know what you'll use it for, but you're pretty sure you'll change it up a bit.  I did that once with a metal lamp shade that I turned into a baby mobile before I was ever even pregnant.
In this case, it was a set of 6 yellow placemats.  They entered my life at just the right time, seeing as our kitchen and bathroom sink mats were old and nas-tay in a way that only the trashcan will cure.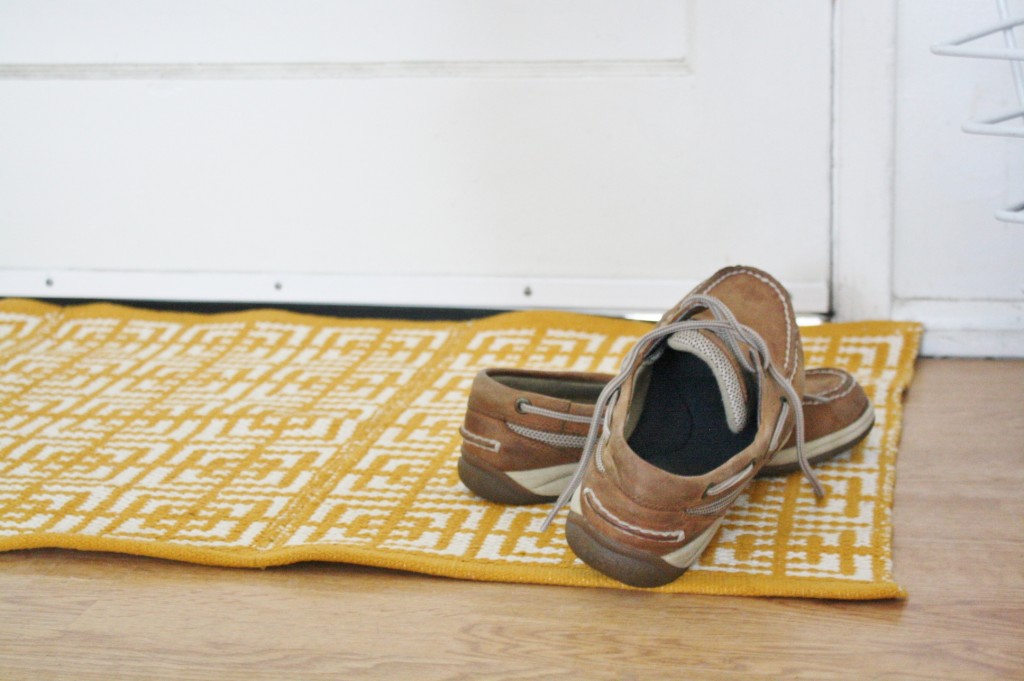 And so was born the placemat rug.
MATERIALS NEEDED
heavy placemats
matching thread
INSTRUCTIONS
1. Collect your placemats and decide how to arrange them.
2. Line them side-by-side and zigzag each placemat together.  You may want to reinforce this a few times for added strength.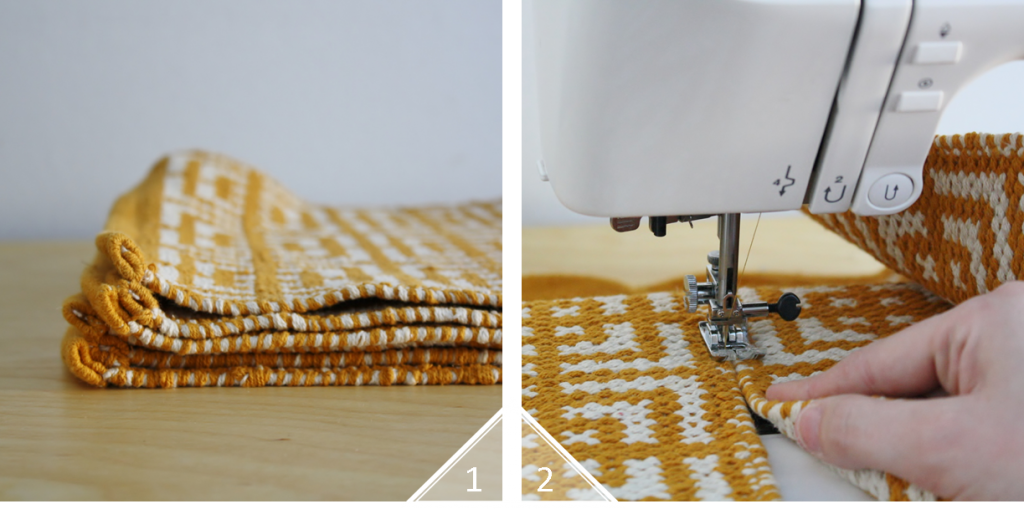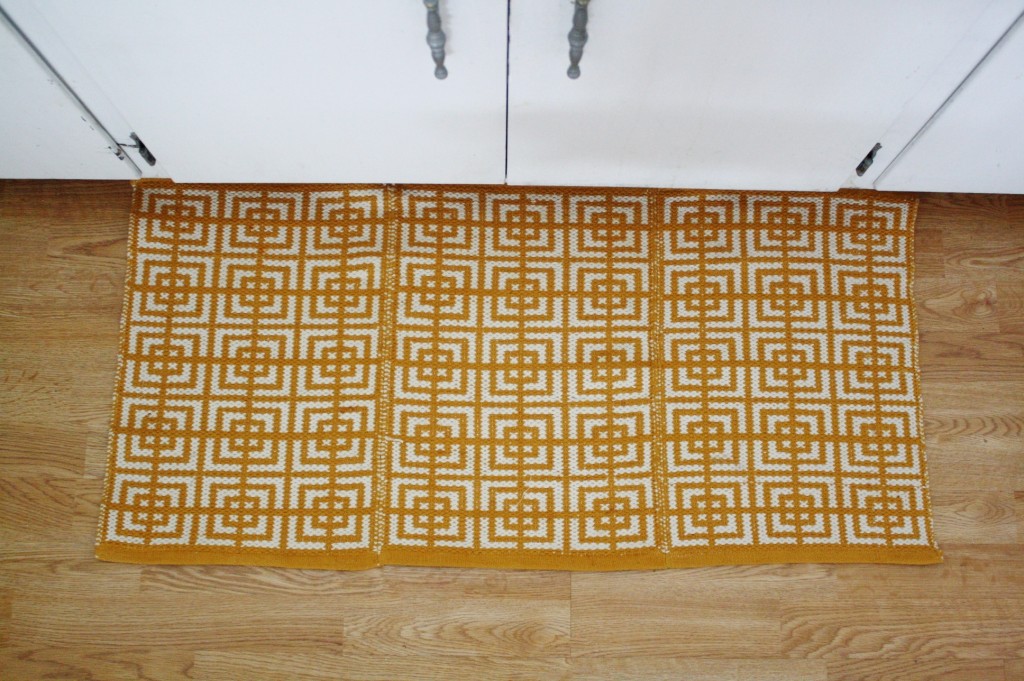 I made two rugs, but only used five placemats.  One more adorable placemat.  What to do, what to do?