Growing up, I always loved the day that I came home from school and found my mom making giant batches of peanut butter cups.  It meant two things: Christmas was just around the corner, and I got to pig out on peanut butter cups.  Both insanely exciting occasions.
Our peanut butter cup recipe is a cinch.  Oh, and it's delicious.  And addicting.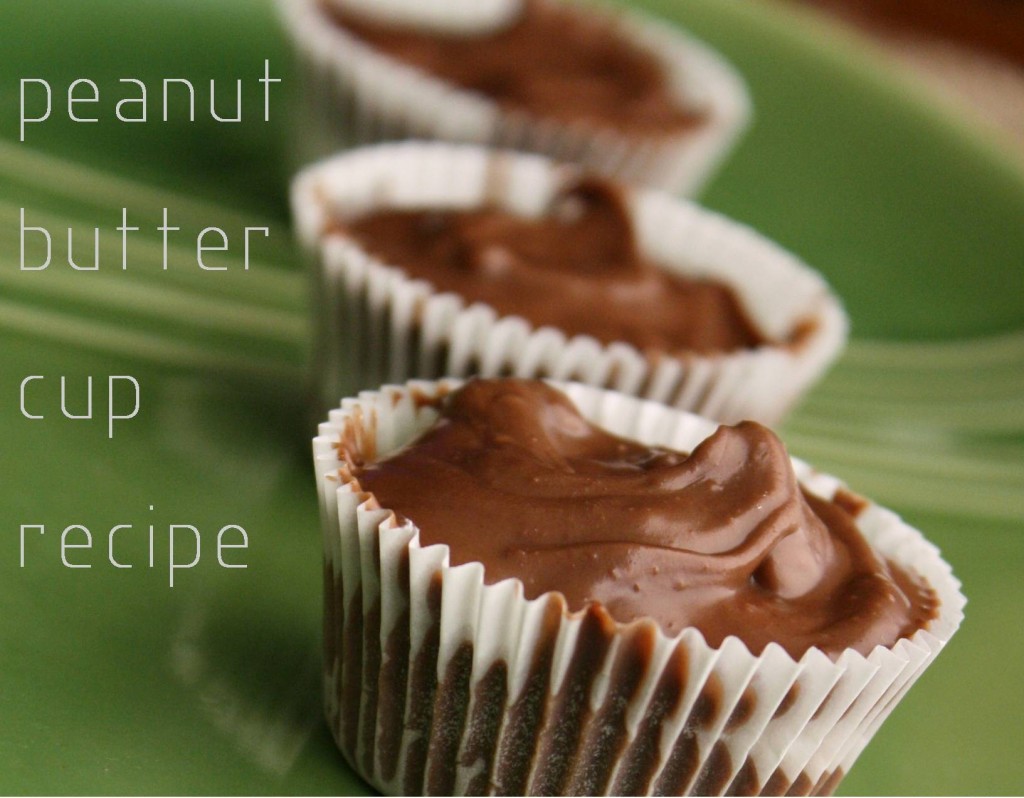 INGREDIENTS
5 1/2 graham crackers, crushed
2 cups powdered sugar
1/2 cup butter, melted
1 cup peanut butter
dipping chocolate (usually found in the craft/party section at the grocery store or craft stores)
INSTRUCTIONS
① Crumble the graham crackers and mix them with the powdered sugar.
② Stir in the melted butter, then add the peanut butter.
③ Melt the dipping chocolate in the microwave for 30 seconds, and stir.  Continue heating and stirring in 15 second increments until the chocolate is melted.  Put a small amount of chocolate into the bottom of each baking cup (I used a mini tin).
④ Form peanut butter mixture into small balls and place one inside of each baking cup.
⑤ Fill the rest of the cup up with more chocolate and let it refrigerate until firm.
Seriously, you're going to love having this recipe!
{This recipe used to be on my old blog, which has been deserted and overrun by some related searches site, so I'm pleased to re-introduce it to the world}