When I need one little detail to add to a project, my button collection is fantastic, but when I need 3 or 4 that match, I want to kick something.  Preferably the button jar.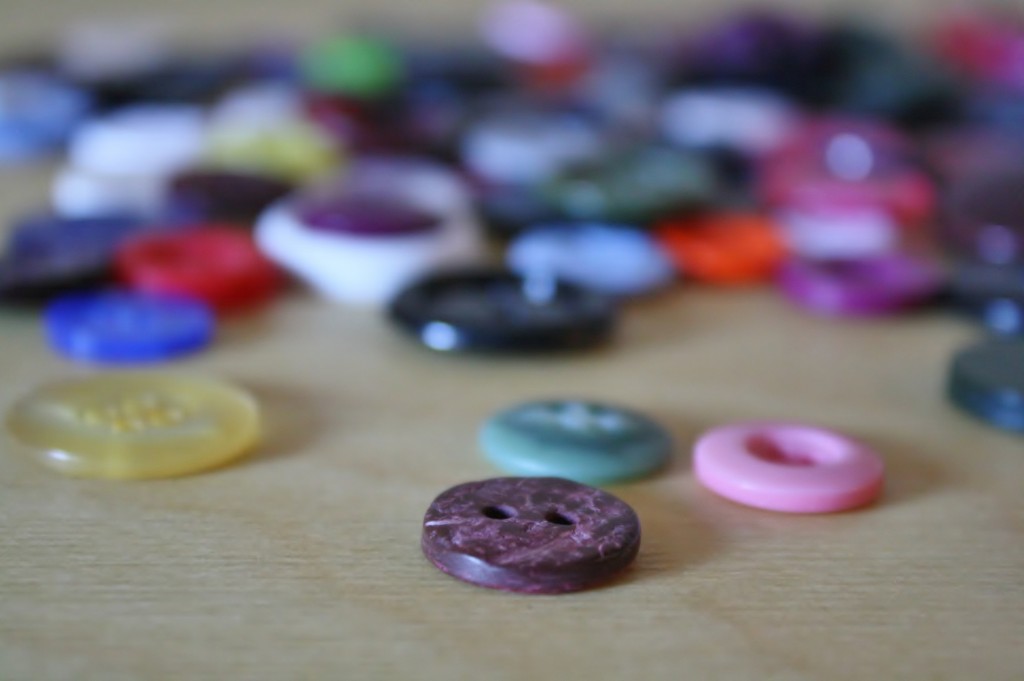 Recently I laid out every single button (yes, it's a choking mess, do this during nap time) and started organizing them.  About 5 minutes into it I was ready to stomp on my own hand, just to give me an excuse to stop.  But after much patience and perseverance, I was glad to see it all organized- button jar and hand both in tact.
With many, many piles of button families, I strung wire through each group and twisted it off.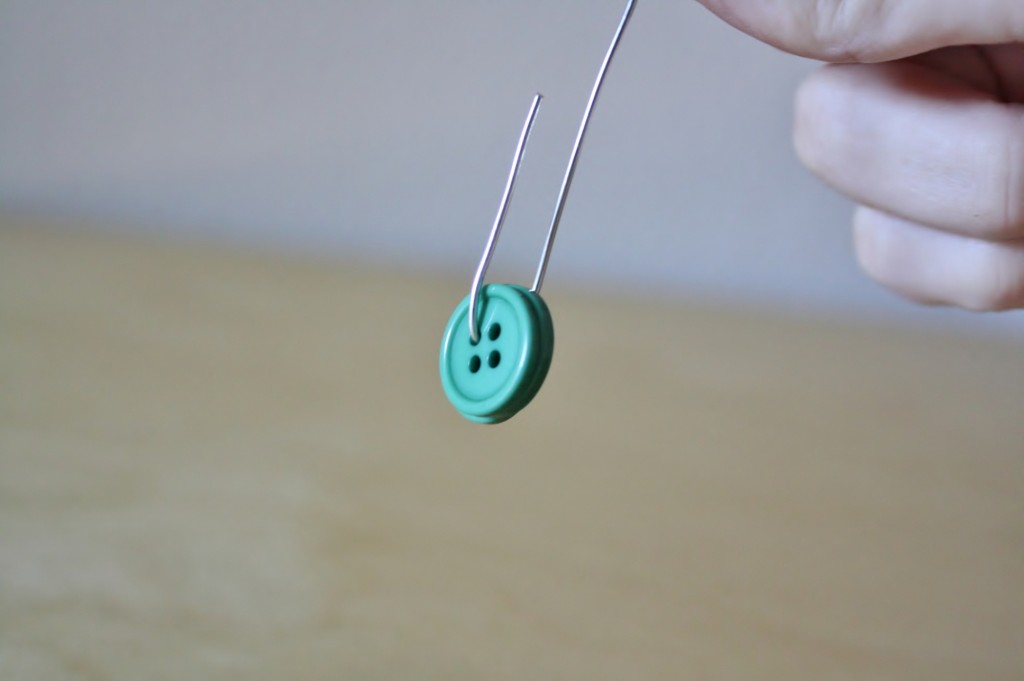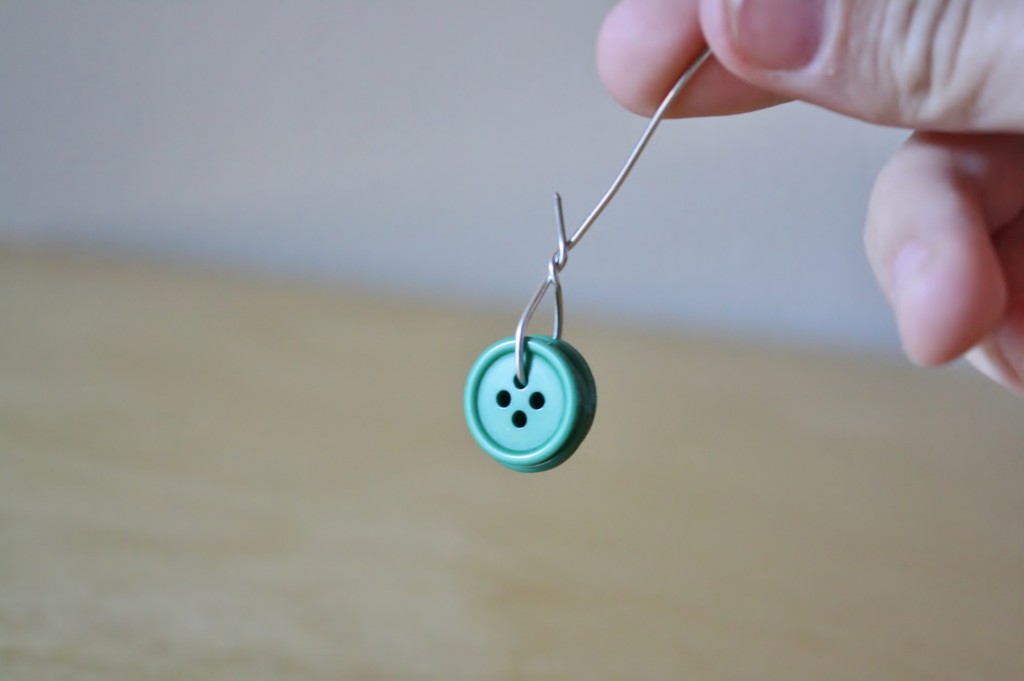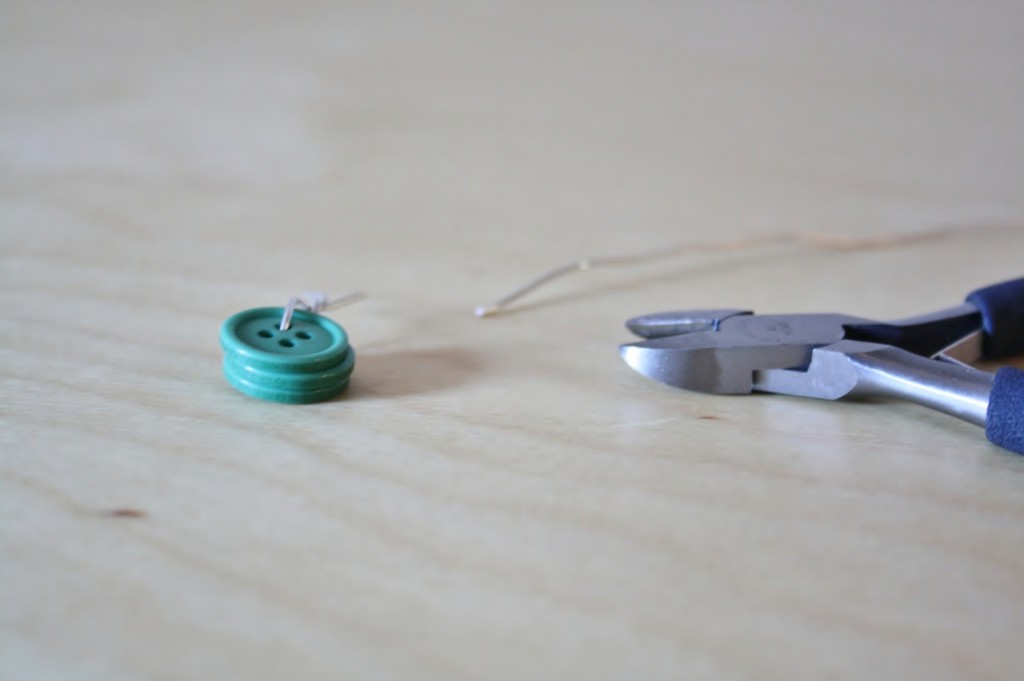 From here on out, if I need 3 buttons, I can skip straight to the button pairings of 3 or more
(or 2, or 5, or …whatever).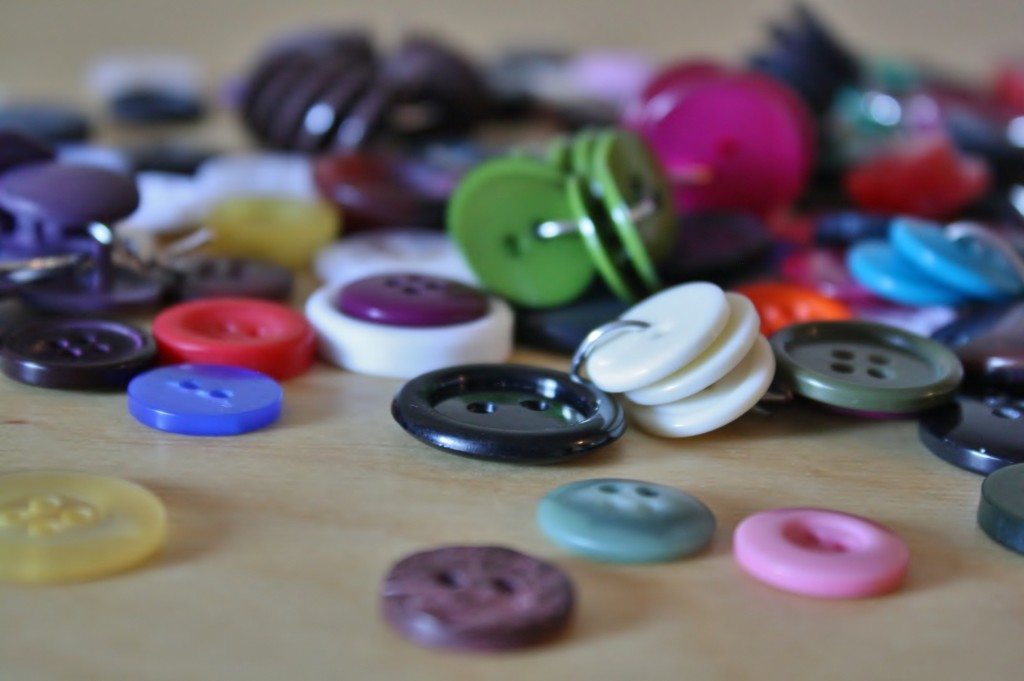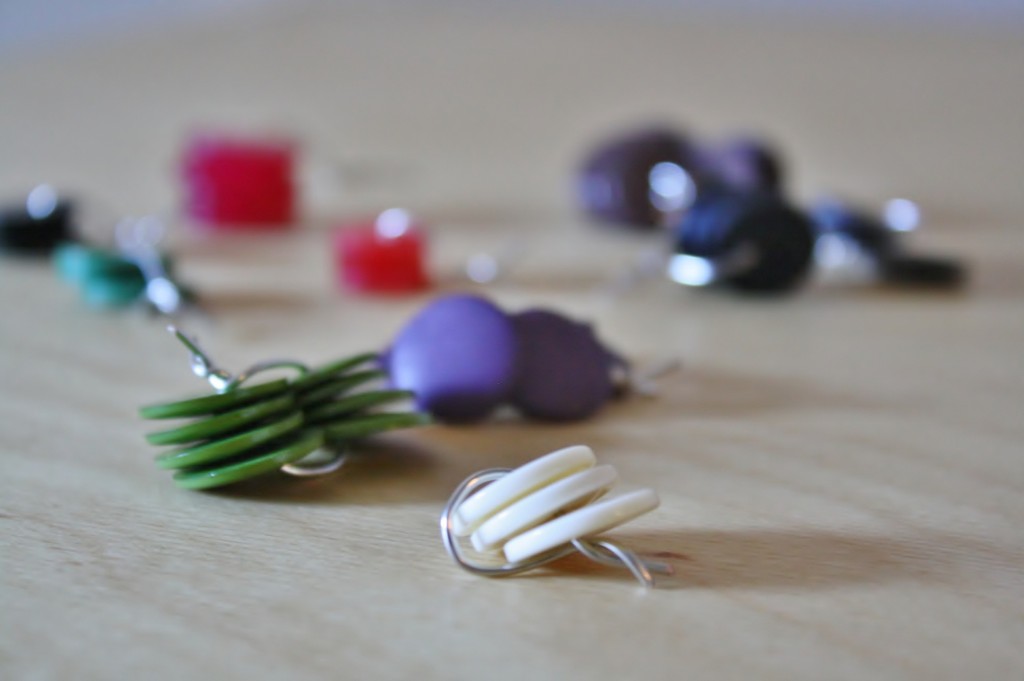 P.S. if you're extra lazy, and just have a couple of small buttons, you can even pair them together on a safety pin!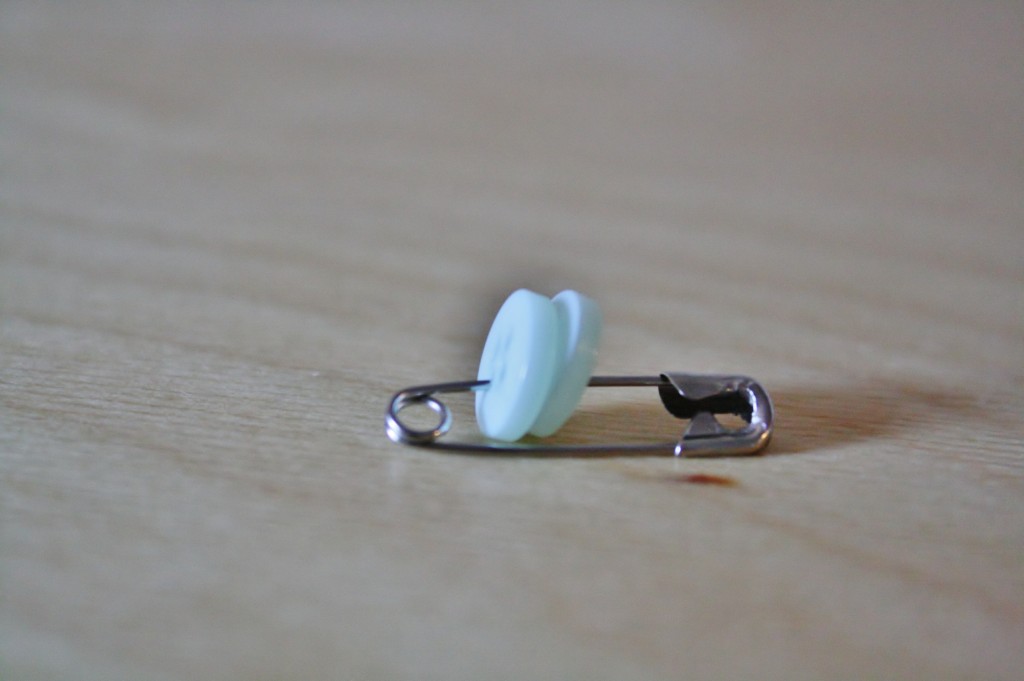 Doesn't it just renew your love for buttons?