My sister recently got married, and this, is the story of her semi-handmade wedding dress.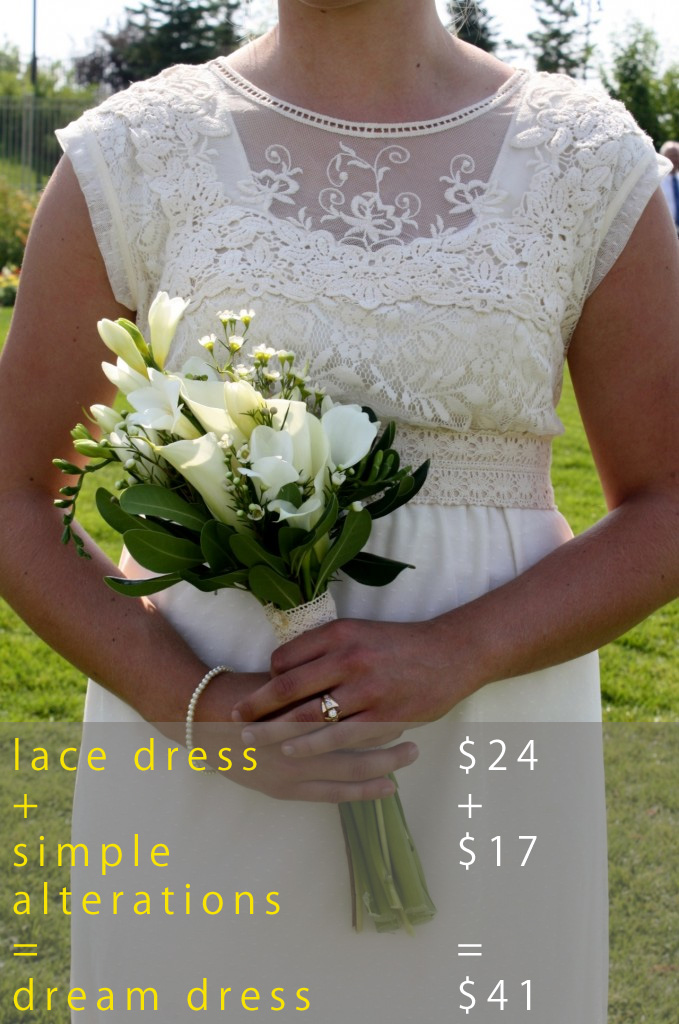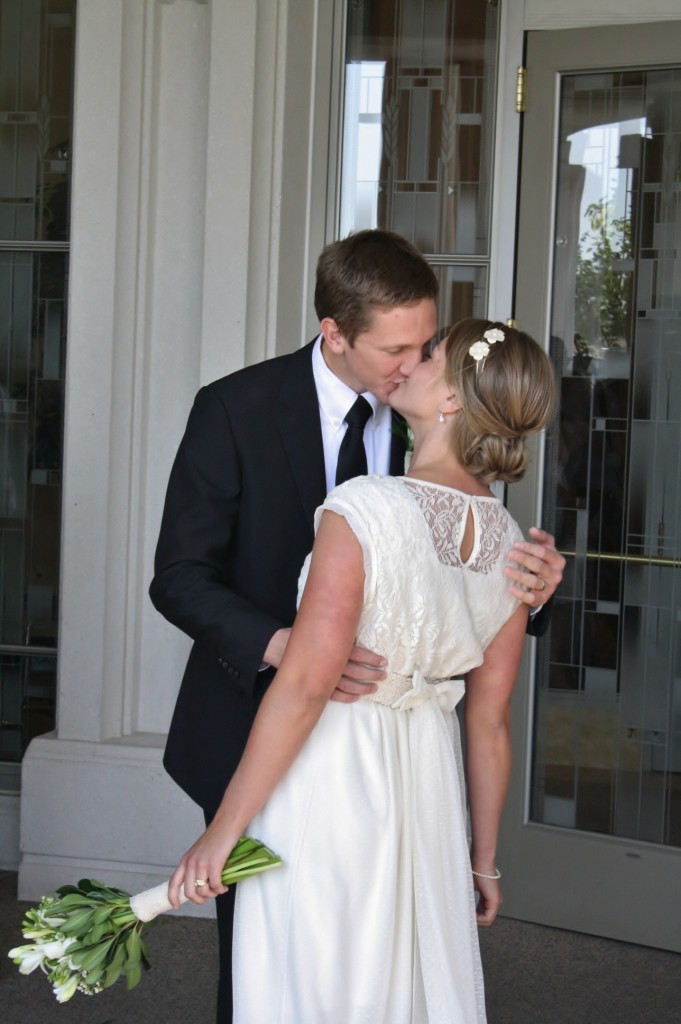 She had asked me and her mom to go wedding dress shopping with her (aaah).  After a few days of local bridal shops and looking through pattern books, we still hadn't found that perfect dress.  She was describing her dream dress as an elegant hippie dress.  Hard to find when you live in the middle of nowhere like we do.  BUT, when hope was nearly lost and she was ready to settle for an expensive dress that she didn't completely love (which no bride should have to do) we decided to take one quick stop to check out TJMaxx.  That's right, TJMaxx, for a wedding dress.
Believe it or not, we found this, for only $24.00: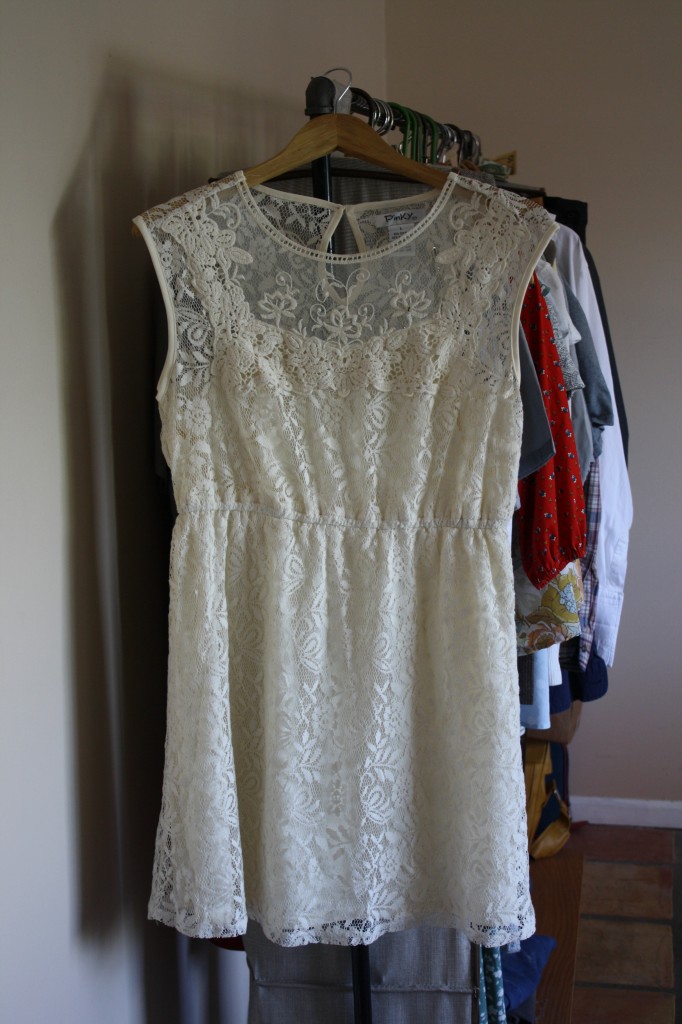 When she came out of the dressing room she was squealing, "this is my dress, this is my wedding dress!"
It was exactly what she wanted, but it did have a couple of minor issues: 1 it was too short, 2 she needed more coverage on the mesh top, 3 the sleeves needed just a little something, and 4 the elastic waist was comfortable, but looked too casual.
So, we made a quick stop at the fabric store to buy some similar mesh and lining. $17.00.  First, I cut the dress at the elastic waist.  Can I just say how terrifying this was!  I just chopped her wedding dress in half.  In half, people.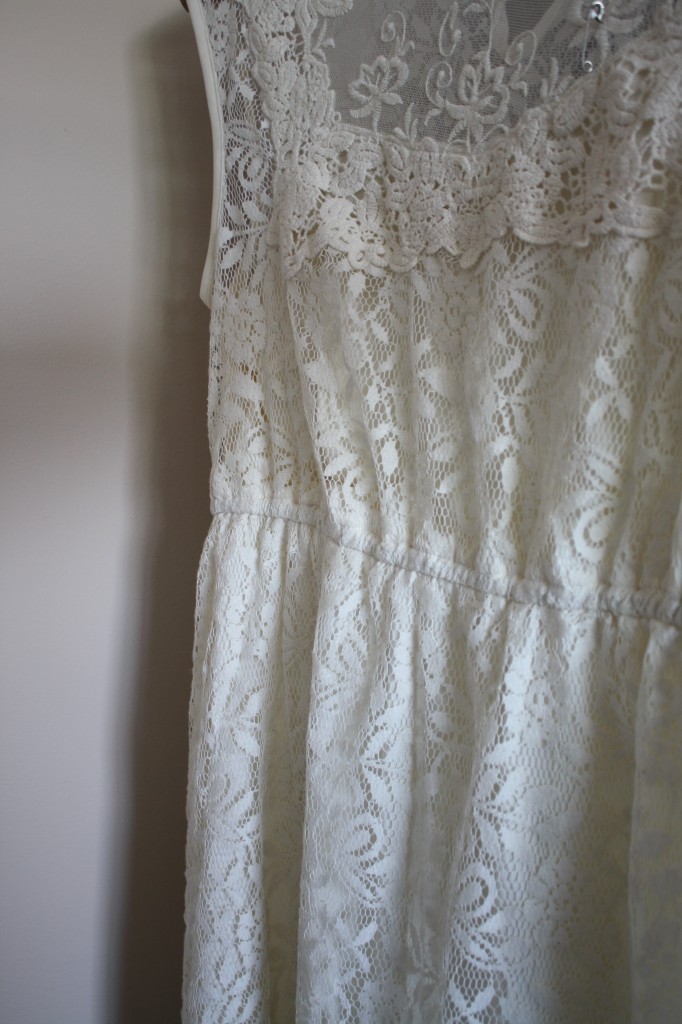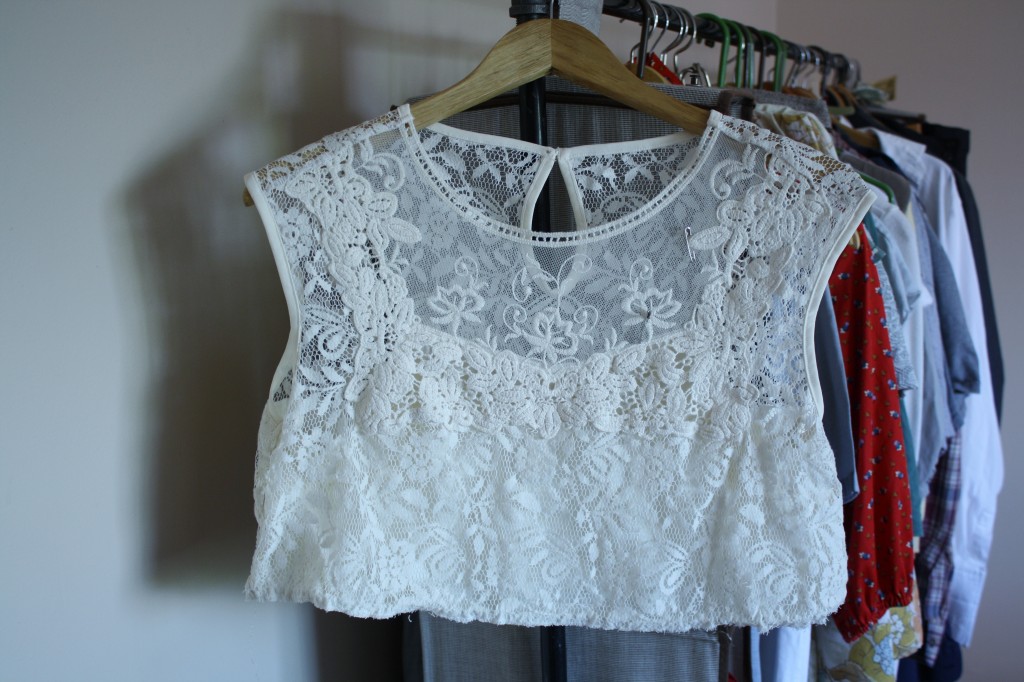 I picked out the original lining on the bodice and put in a new lining to add a little more coverage (marked with the safety pins in the photo above).  I was worried that this would look silly and homemade.  When it was said and done, however, I thought it looked great!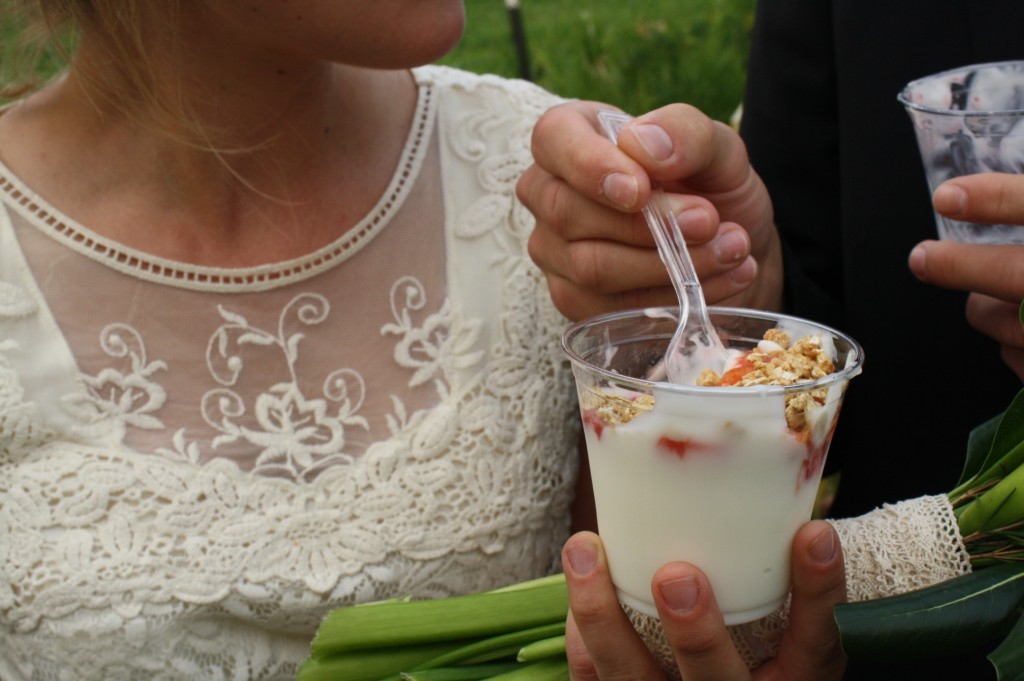 After the top was re-lined, I used our purchased fabric to make a very slight a-lined bottom, with the hem at the ankle in the front, and a small train in the back.   The skirt shape was simple, but the hem took the most time.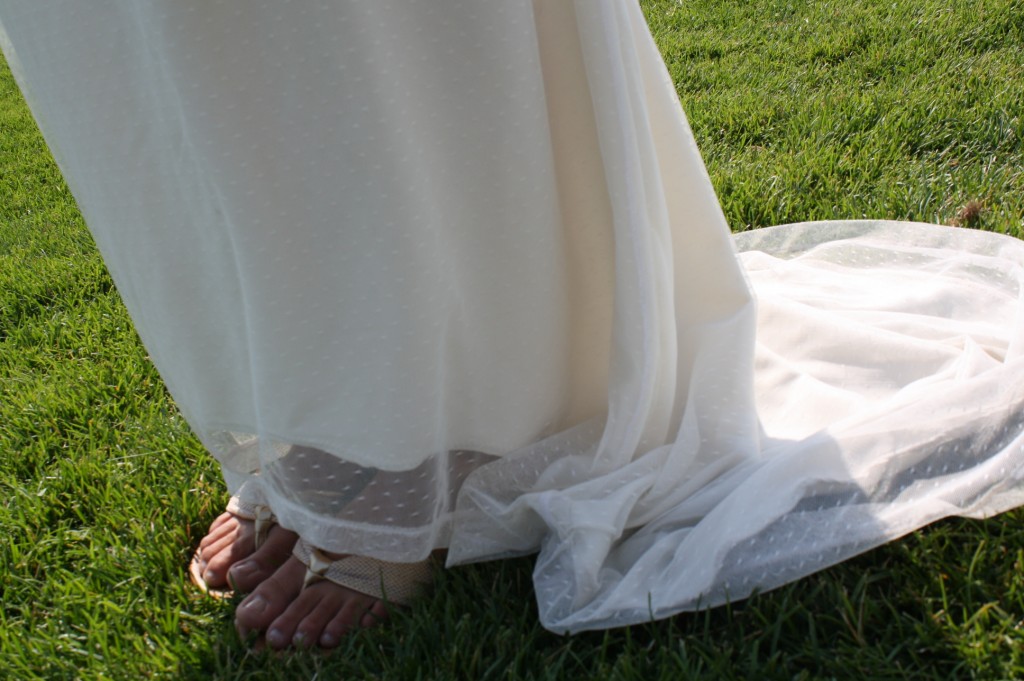 At the last minute (as in the night before her wedding) we made a little covered button pin so she could bustle her dress off to the side when she'd be doing a lot of walking or dancing.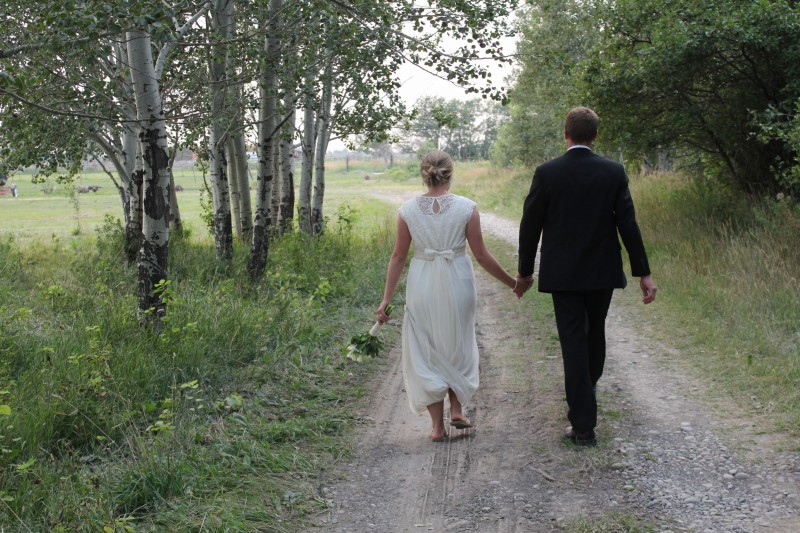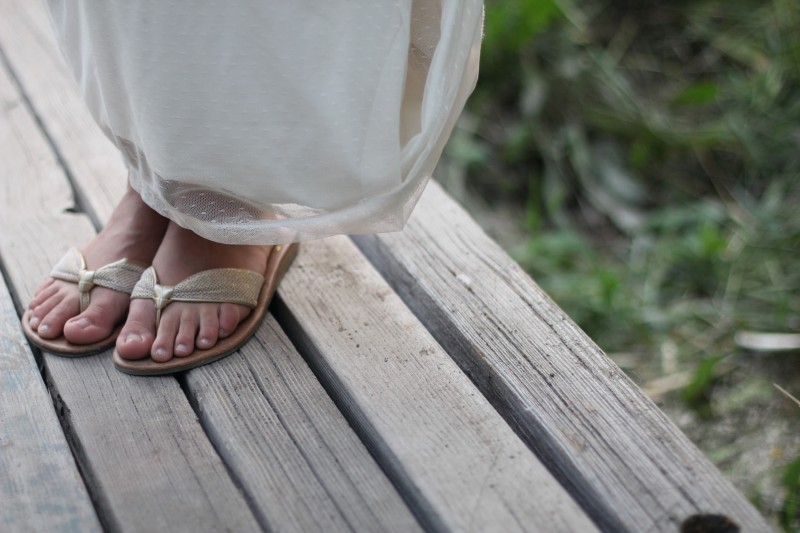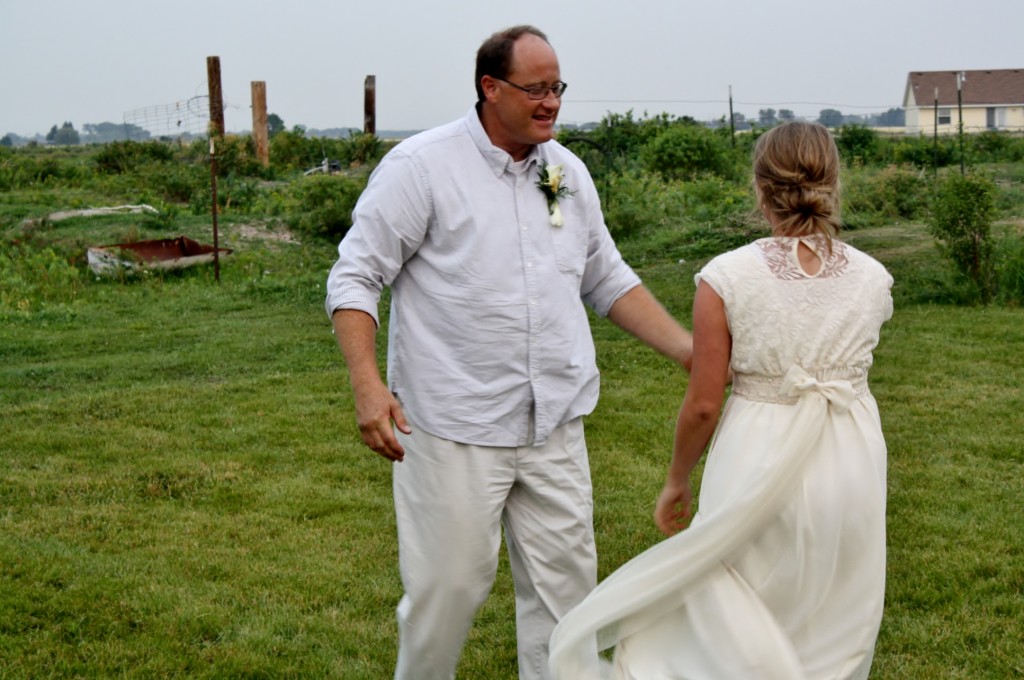 And, my ever-talented mother-in-law whipped up this perfect little waistband to put over the elastic waist.  It even had a beautiful bow on the back!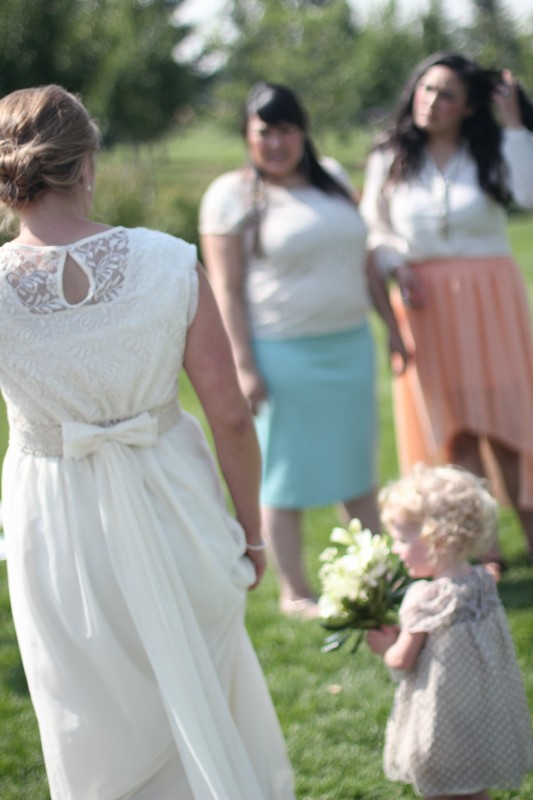 A few hours of sewing, hundreds of dollars saved, and the dress of her dreams.  At least she says so to make me feel good about it!  She may have been wearing $41.00, but she looked like a million bucks!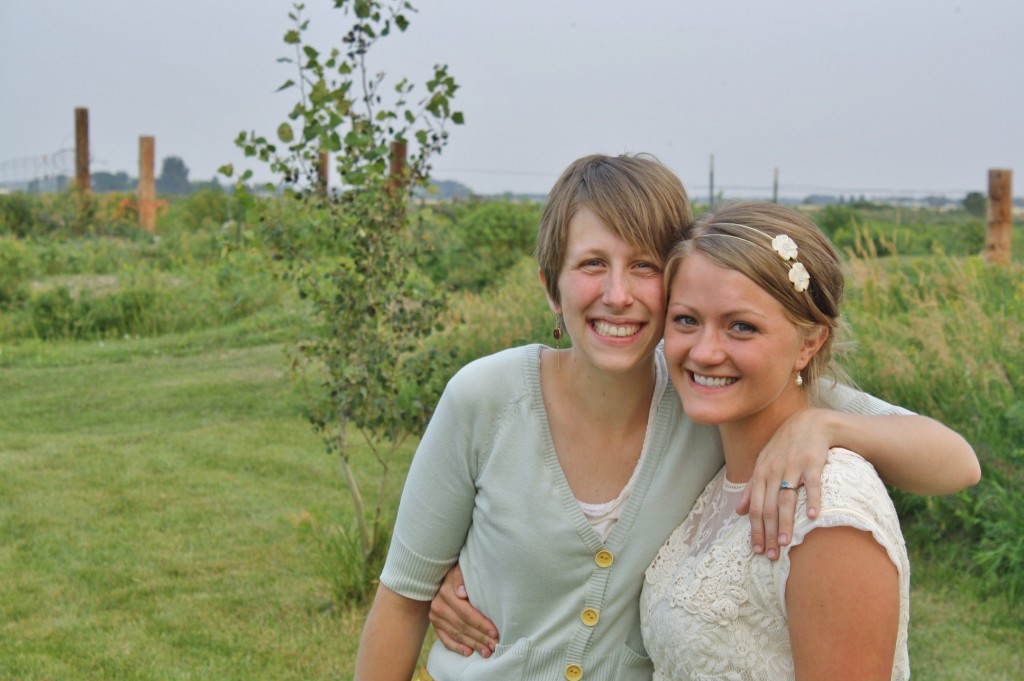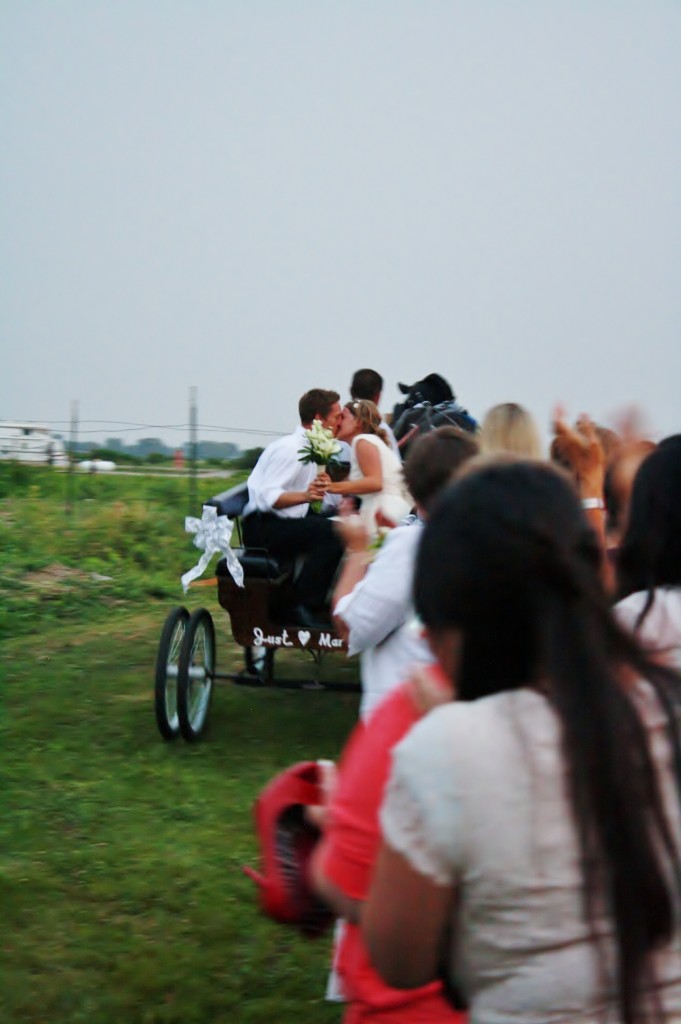 Have the happiest of years together.