This is my favorite part of the notions wall.  I have two curious little girls, who somehow manage to find everything sharp and horrifying.  If they get into my thread, it's a mess- if they get a hold of my shears or my seam ripper, it's much more than that.  Having these wall hooks keeps those tools completely out of their reach when I'm not using them, and that's something to feel good about.  Not only that, but it makes it near impossible to lose that cursed seam ripper…again.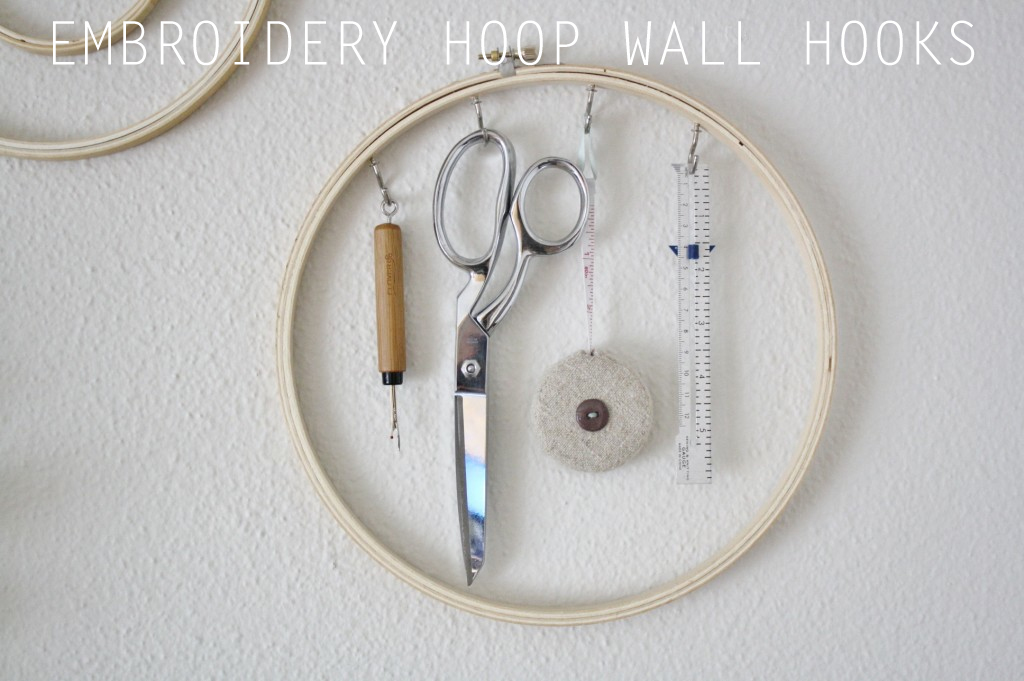 MATERIALS NEEDED
1 large embroidery hoop (big enough to fit your tools inside)
Ceiling hooks
INSTRUCTIONS
Decide where you want the first hook, and screw it through both layers of the embroidery hoop as straight as possible.  I'm the wussiest of wusses, and I was able to do this by hand, so I'm sure the wood is soft enough for you to do the same!
The number of hooks you use will depend on how many things you want to hang in your embroidery hoop.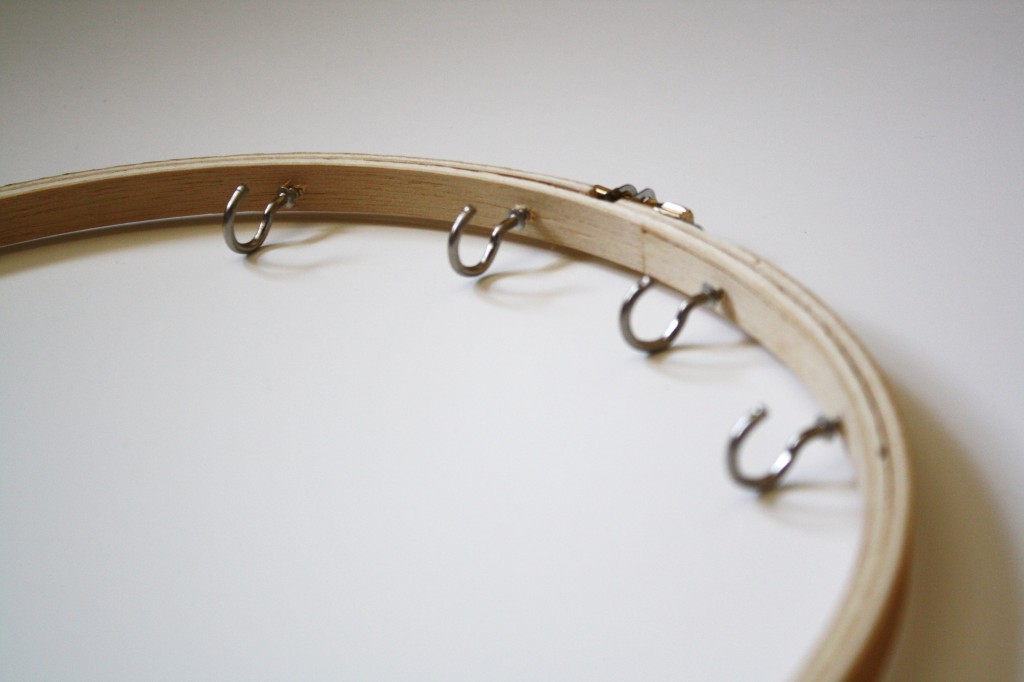 If you're not sure how it will weigh out (especially with those heavy shears), just hold it in the air by the fastener at the top of the embroidery hoop to feel how it will balance and decide where to put the next hook.  In hindsight, I wish I had centered my shear hook more, but if I don't tell people that it throws the balance a little bit, they don't notice… so it'll do.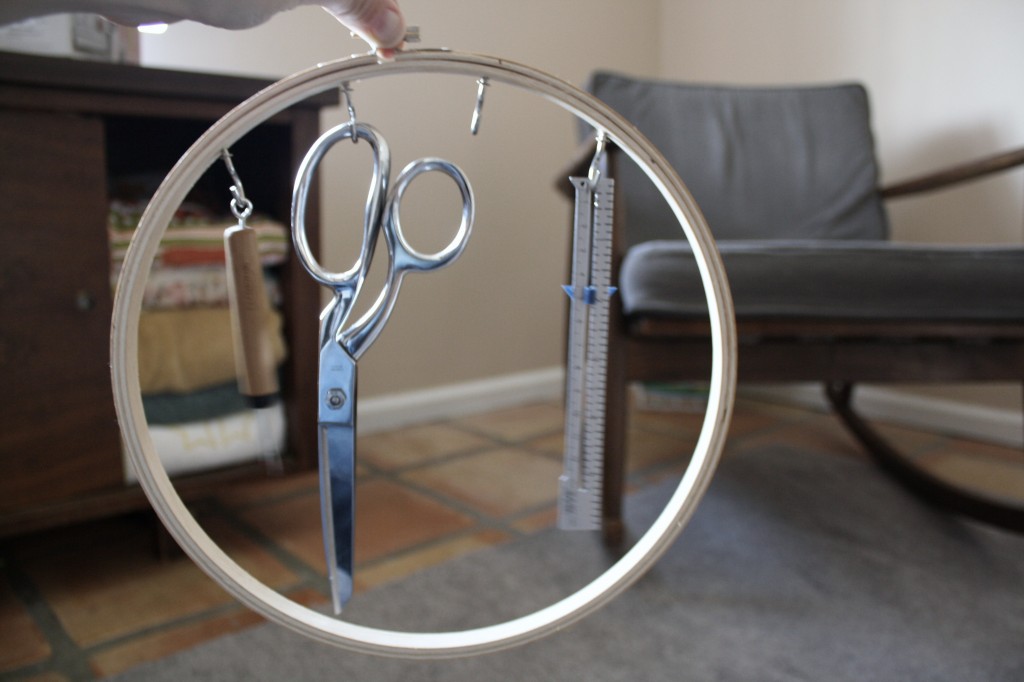 A few pointers for filling your wall hooks up:
I found a seam ripper that had a bamboo handle, and screwed an eye hook into the end (this, unlike screwing hooks into an embroidery hoop, requires more strength.  Thank you, husband of mine.)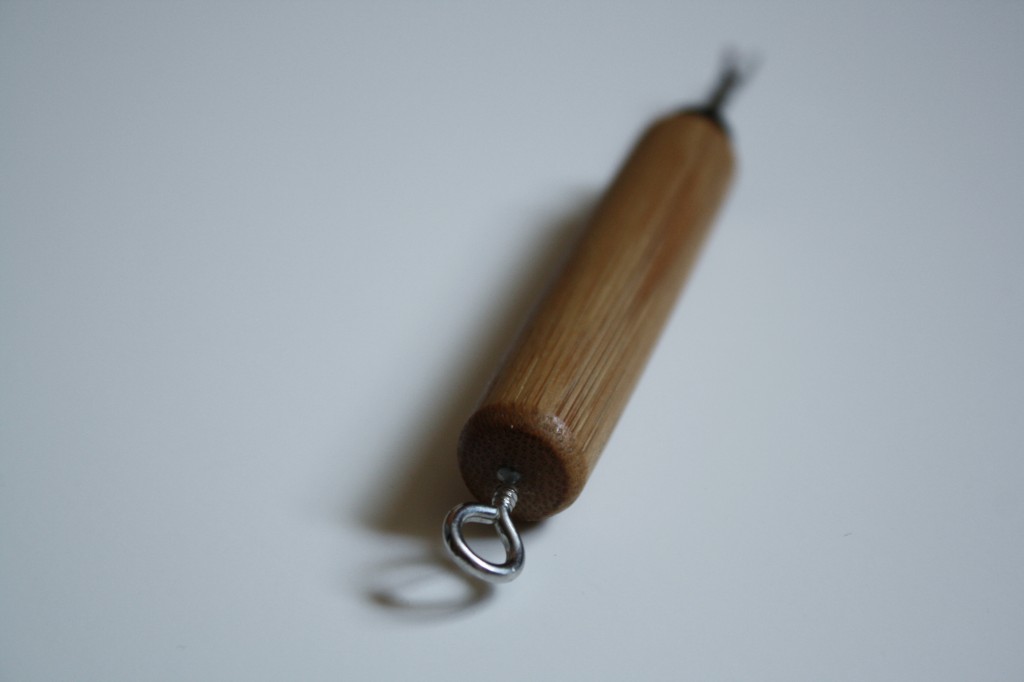 And I love retractible measuring tapes, but they usually only come in neon colors (mine was lime green).  I used THIS tutorial by A Spoonful of Sugar to cover it, and then added a little loop on the end to hang from the hook.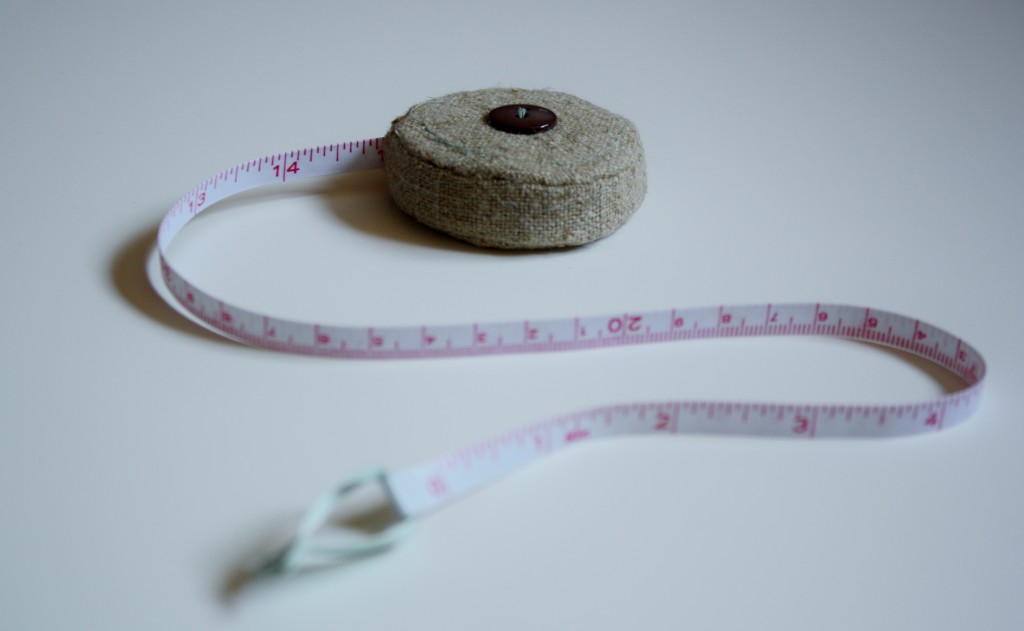 When you hang this on your wall, be sure to nail it into a stud, because the tools can make it weigh more than the other parts of the notion wall.  Plus, hanging ANYTHING on an un-studded part of the wall is the eighth deadly sin, just ask my husband… he'll give you an earful :)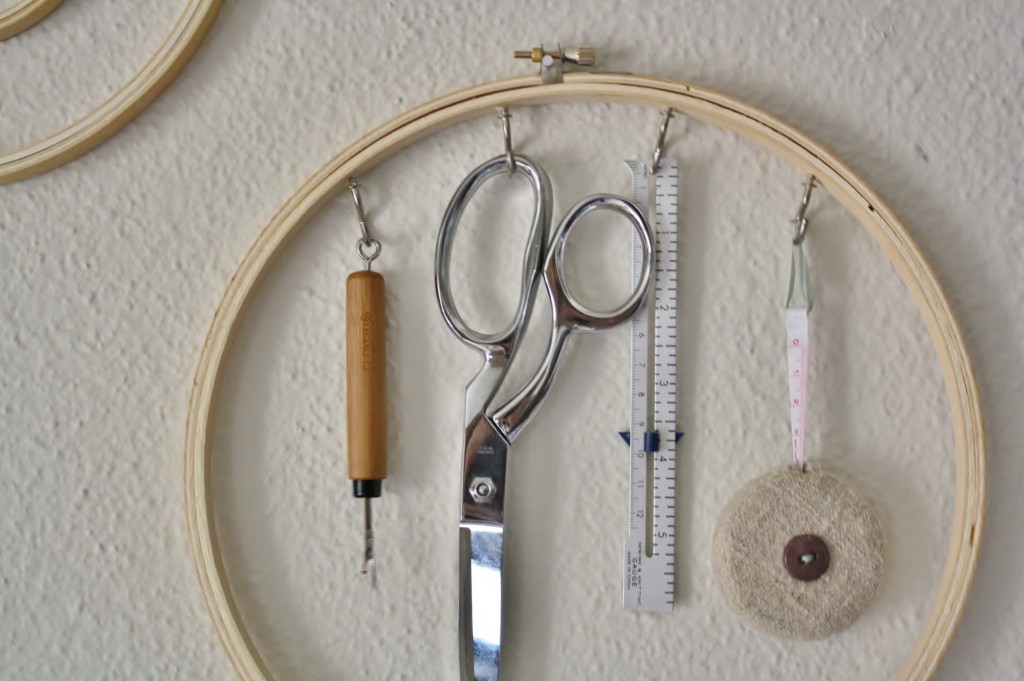 See you tomorrow with yet another Notions Wall tutorial!