I kinda have a thing for pin cushions in general, but especially this one.  It's just happy.  Whether it's hanging up, or displayed on your table, it's just… well, happy, is still the word that comes to mind.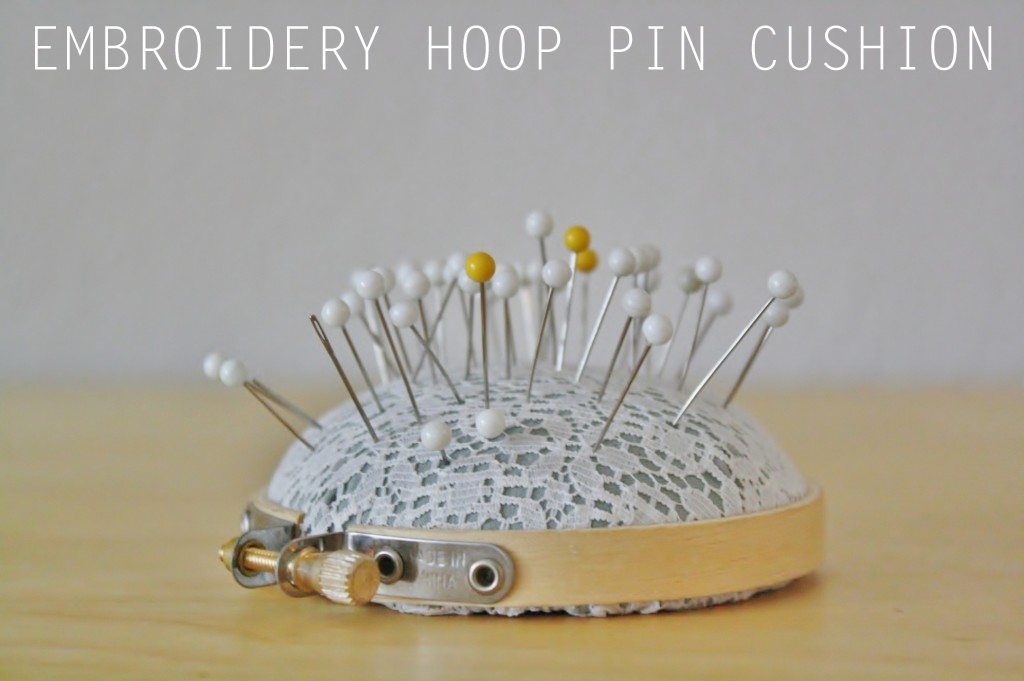 MATERIALS NEEDED
Small embroidery hoop
Cork cupboard liner
Scrap of fabric
Fiber fill
Hot glue gun
INSTRUCTIONS
Separate the two pieces of the embroidery hoop and lay the inner hoop on the back side of the cork and trace the inside circle twice.  Try to angle the pen to get as accurate of a tracing as possible.  Cut out both circles.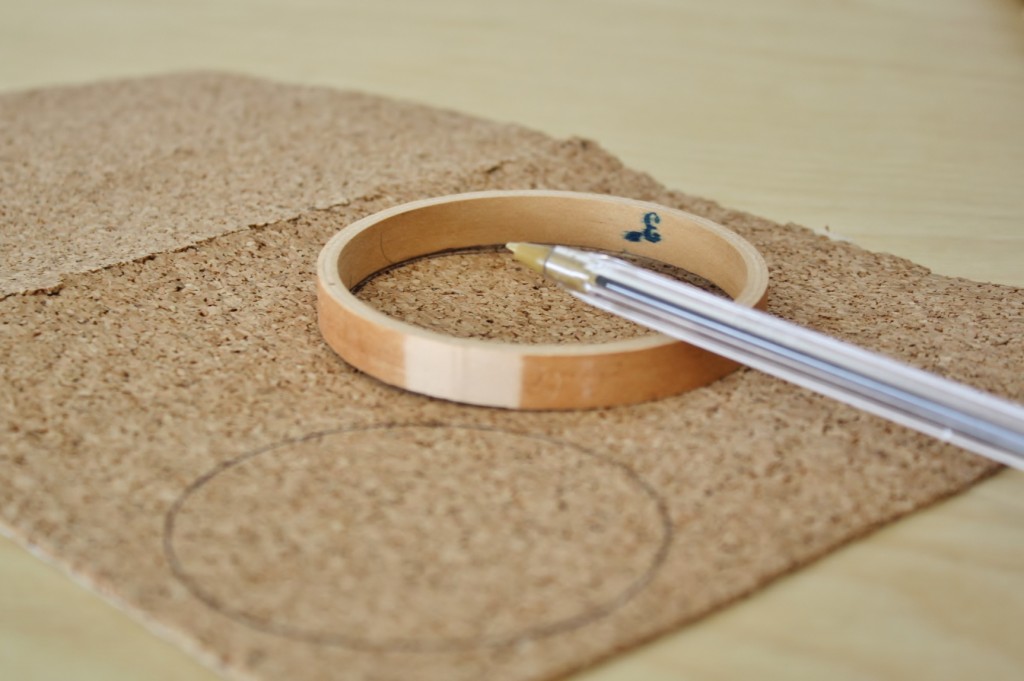 Lay the inner embroidery hoop (the piece with no fastener) down on top of newspaper or a brown paper bag, and place the cork inside with the sticky side facing the inside of the hoop.  Use a hot glue gun to secure the edges of the cork to the embroidery hoop.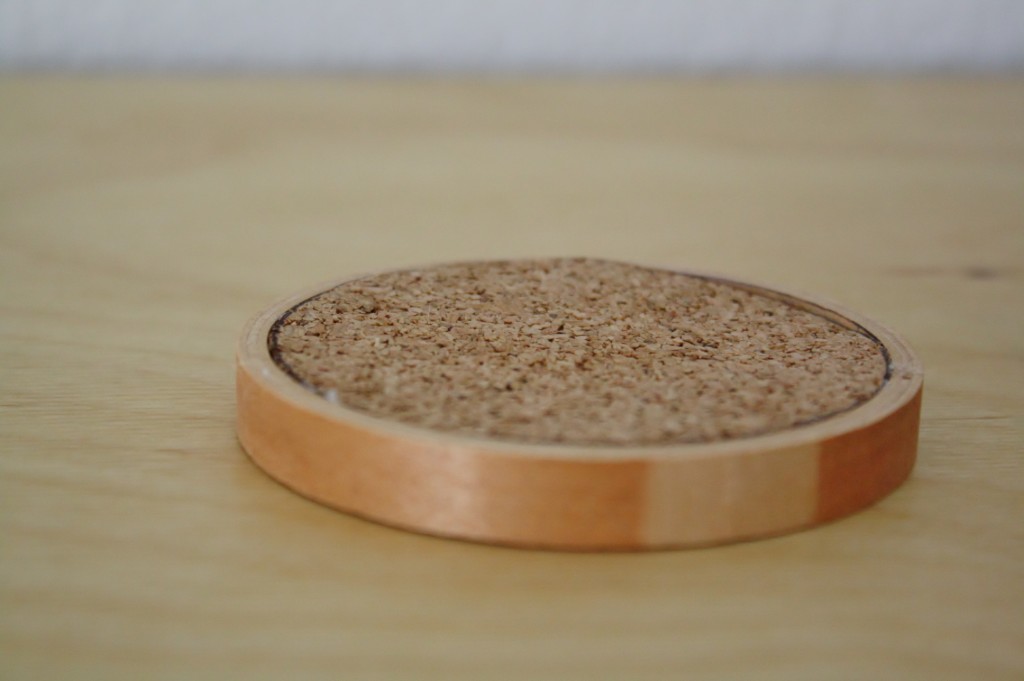 Loosen the embroidery hoop fastener, and stuff it with fabric, and a large handful of fiber fill.  Put the inner embroidery hoop back in place, with the non-glued/non-sticky side of the cork touching the fiber fill.  Pull the fabric tight from the back side, and tighten the embroidery hoop fastener as needed.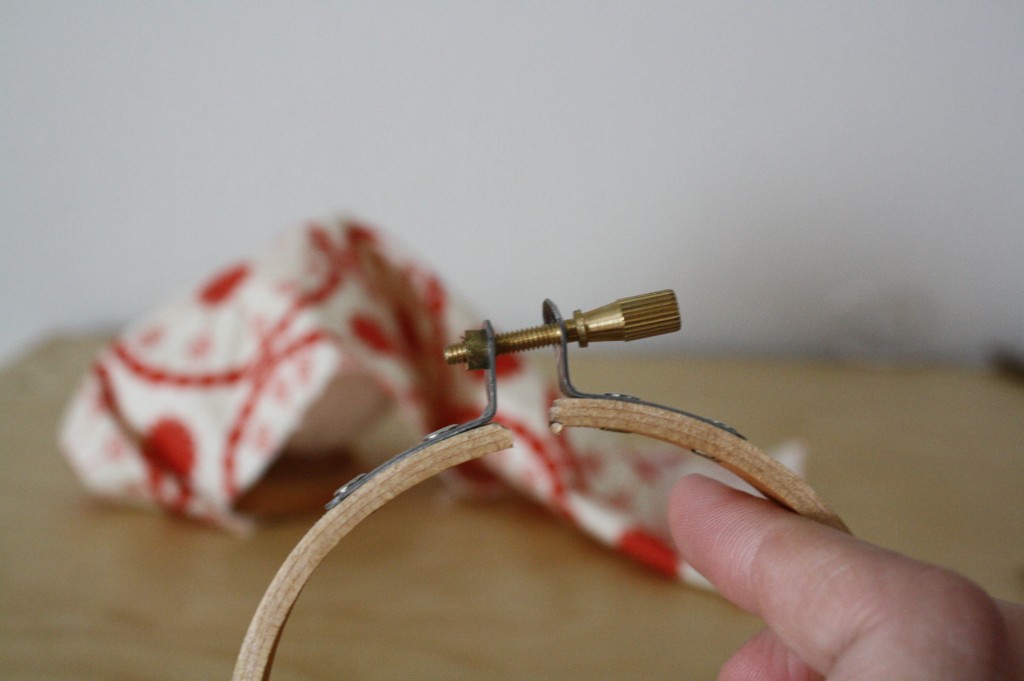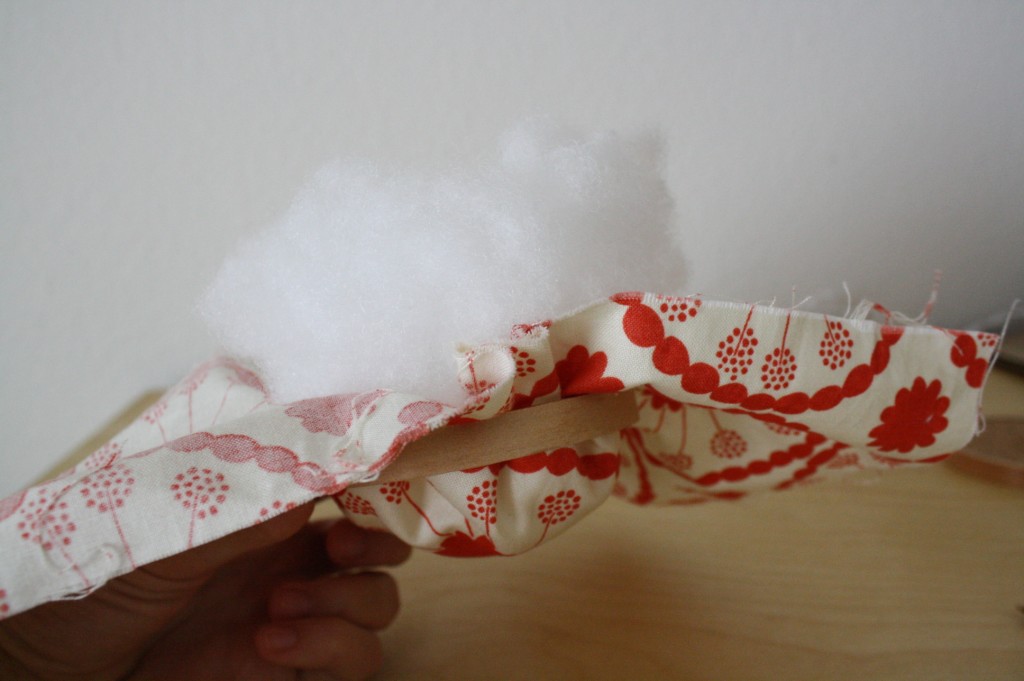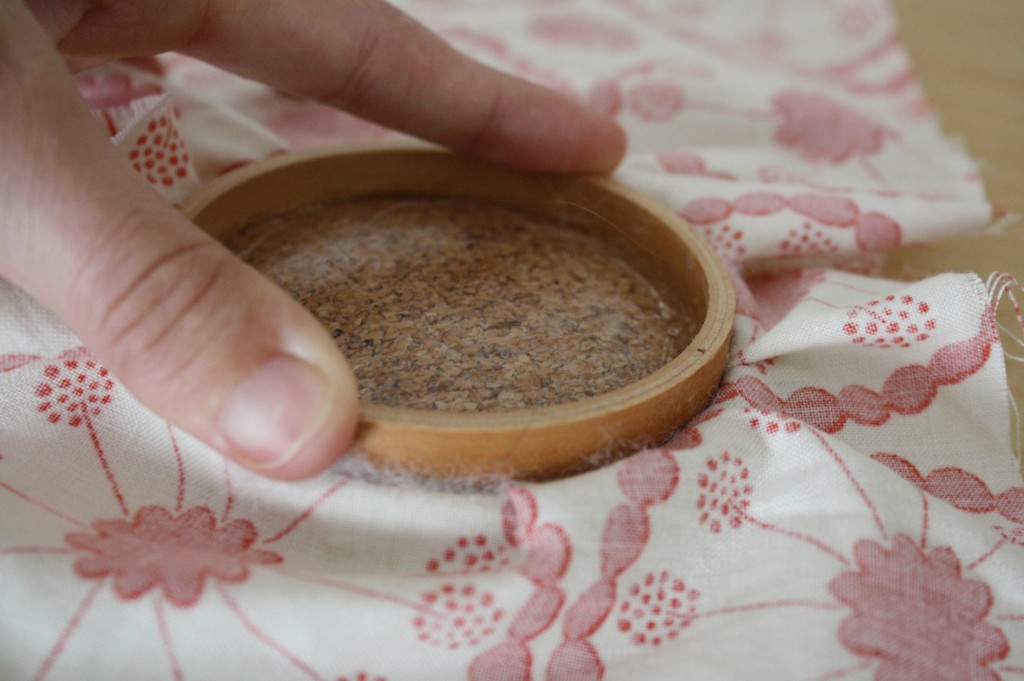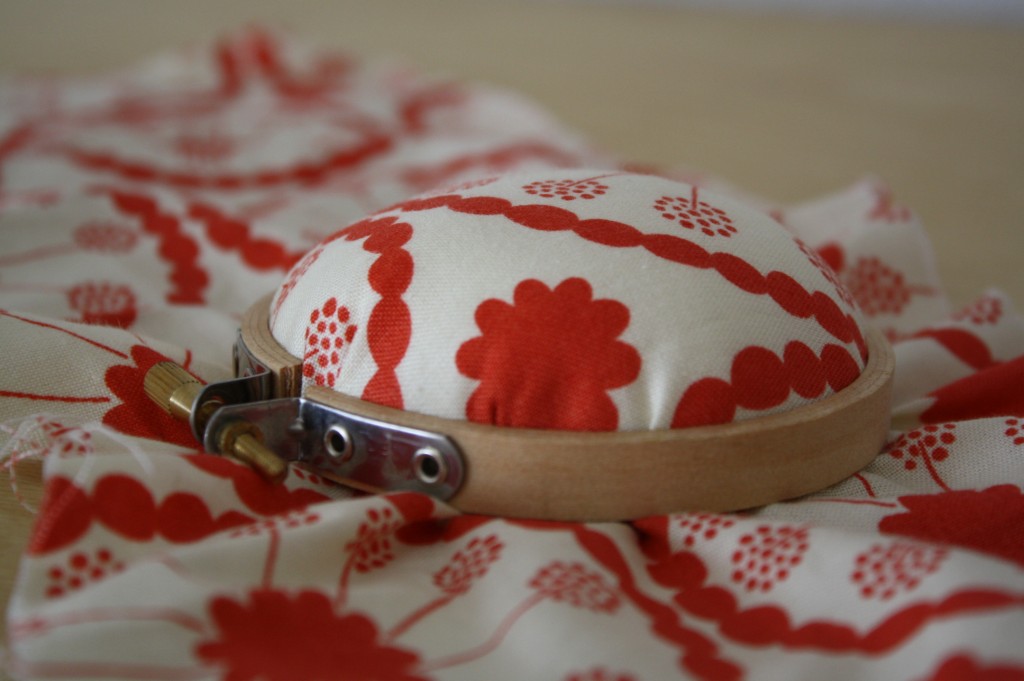 Trim the excess fabric, leaving about 1″ around the edges.  Fold them down and glue in place.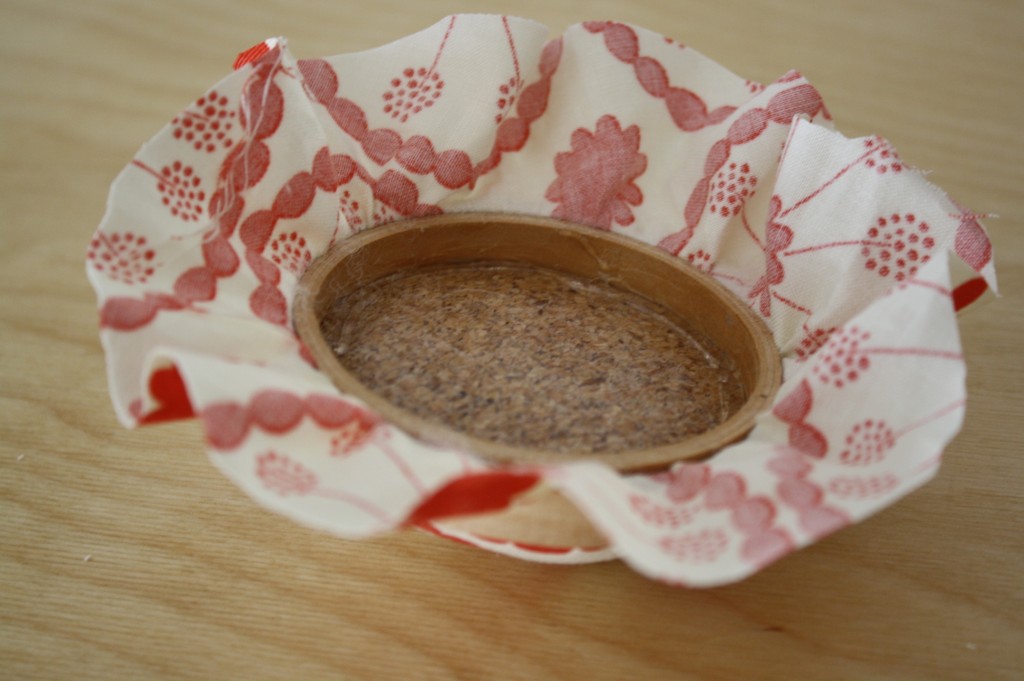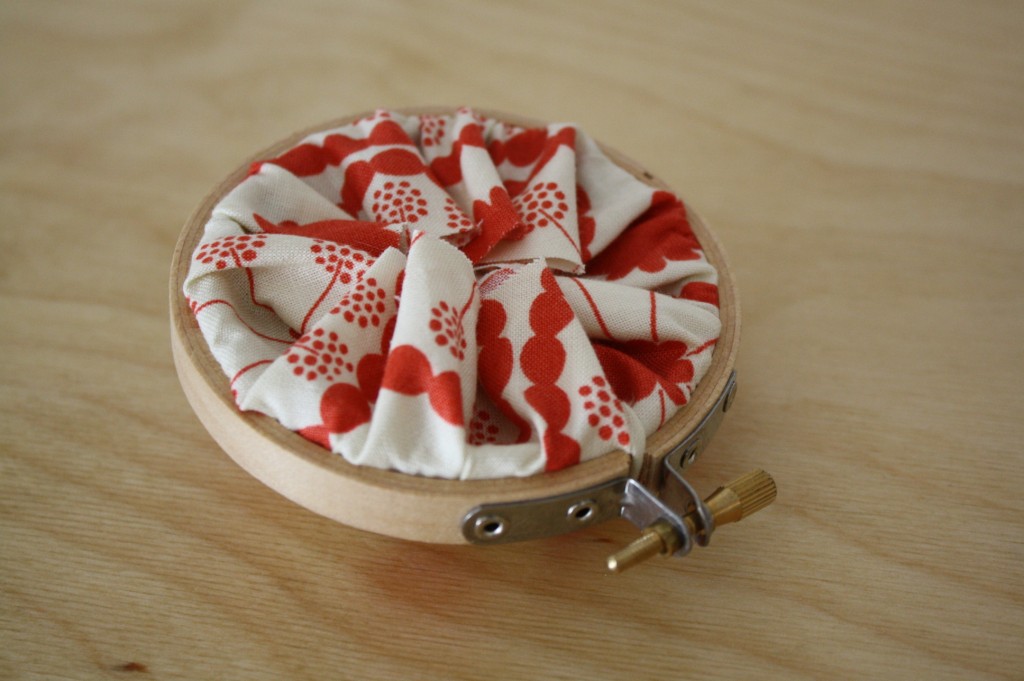 Remove the paper backing from the other cork circle, and hot glue the sticky side.  Place it over the back side to hide the raw edges of the fabric, and hold firmly until the glue sets.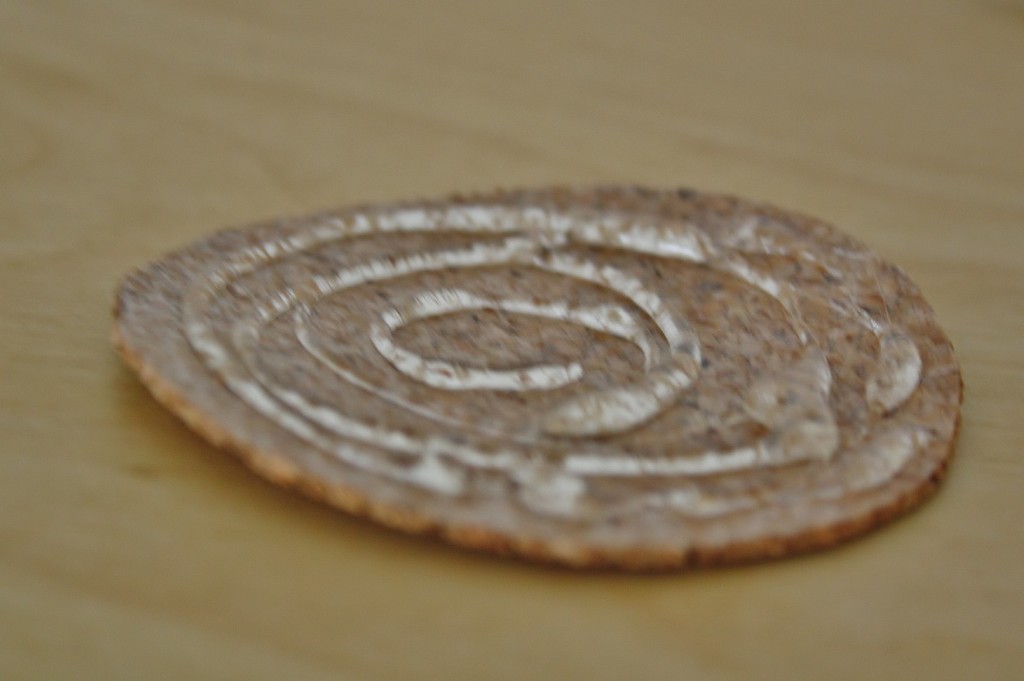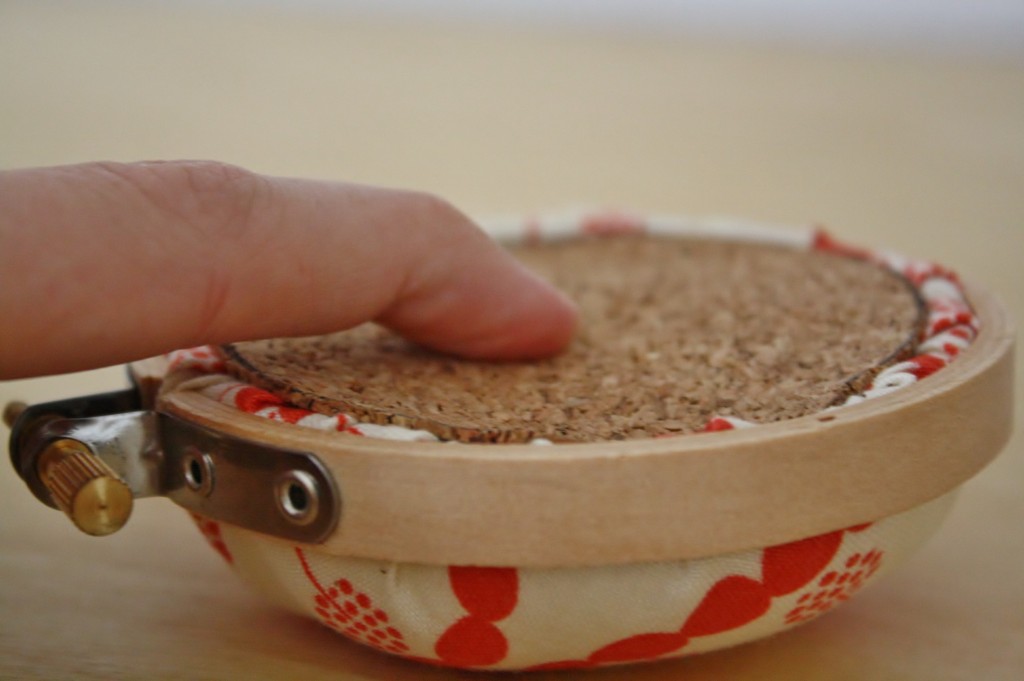 Then just fill it up with your pins,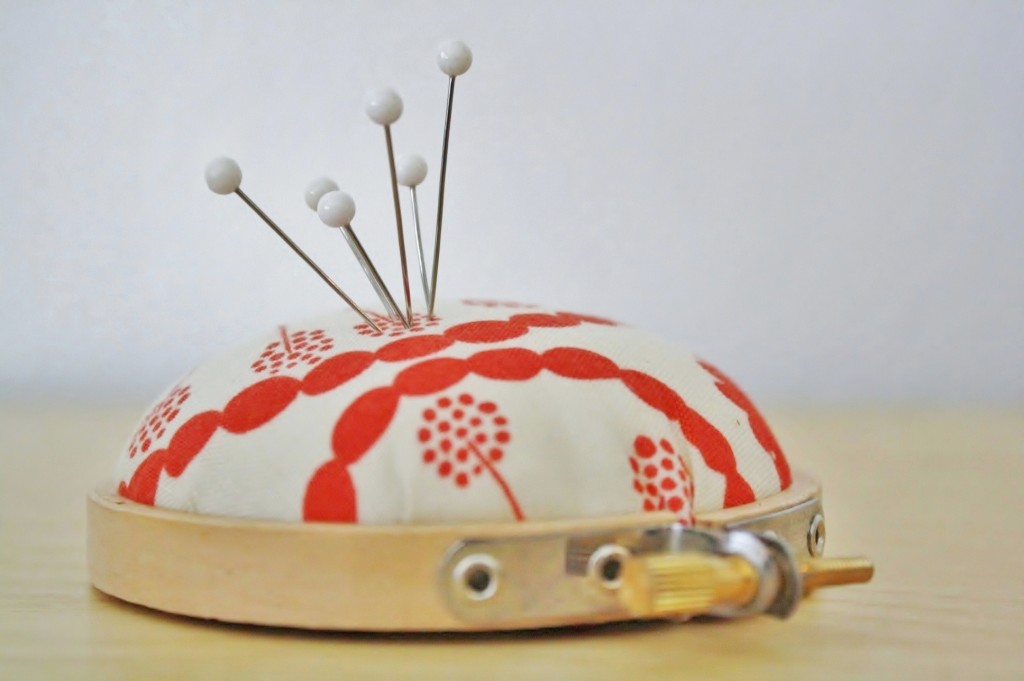 and add it to your notions wall!  Be sure to stop by again tomorrow for the next tutorial.