I second guessed the project part-way through (don't worry, I love the end result… you can keep reading) and I'll tell you why: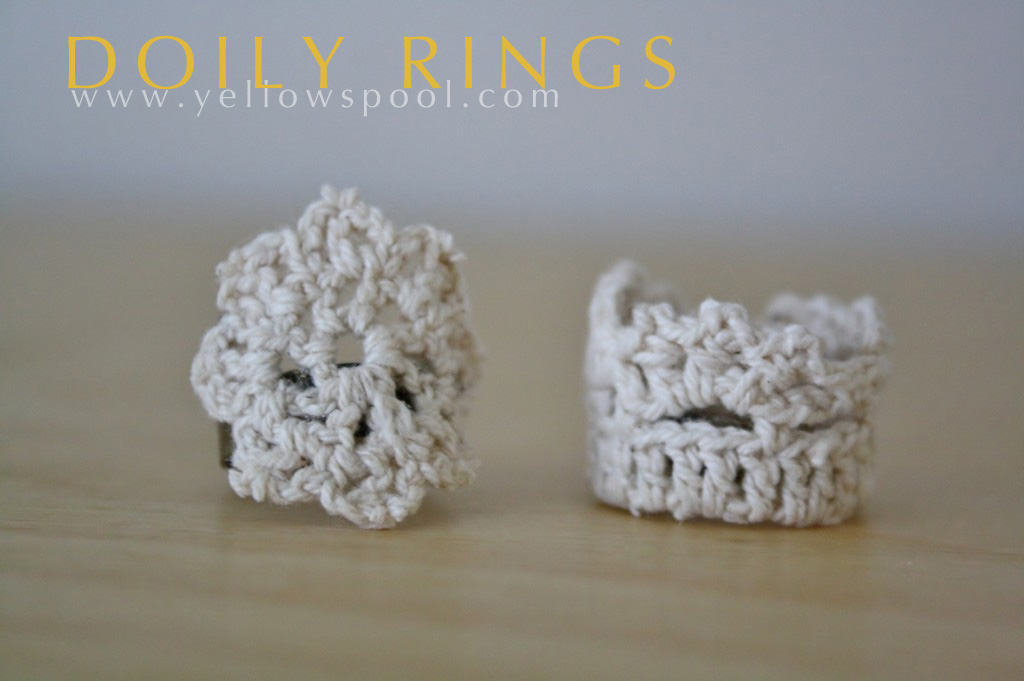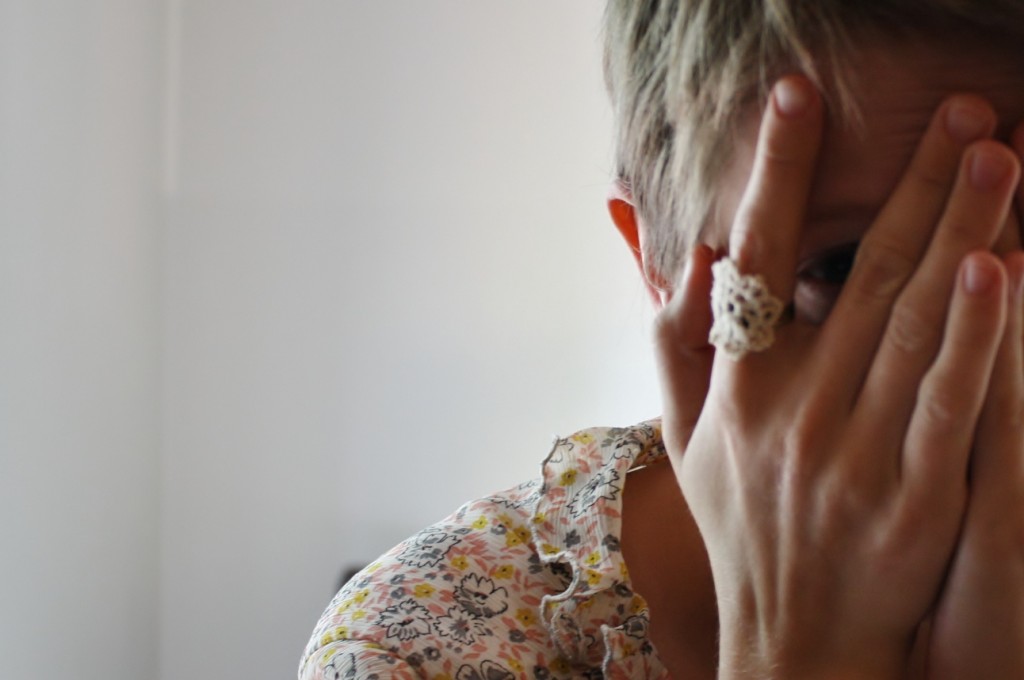 I had an idea. Take a simple ring and wrap a doily around it. I just bought a small doily at the fabric store for a couple dollars and some simple rings.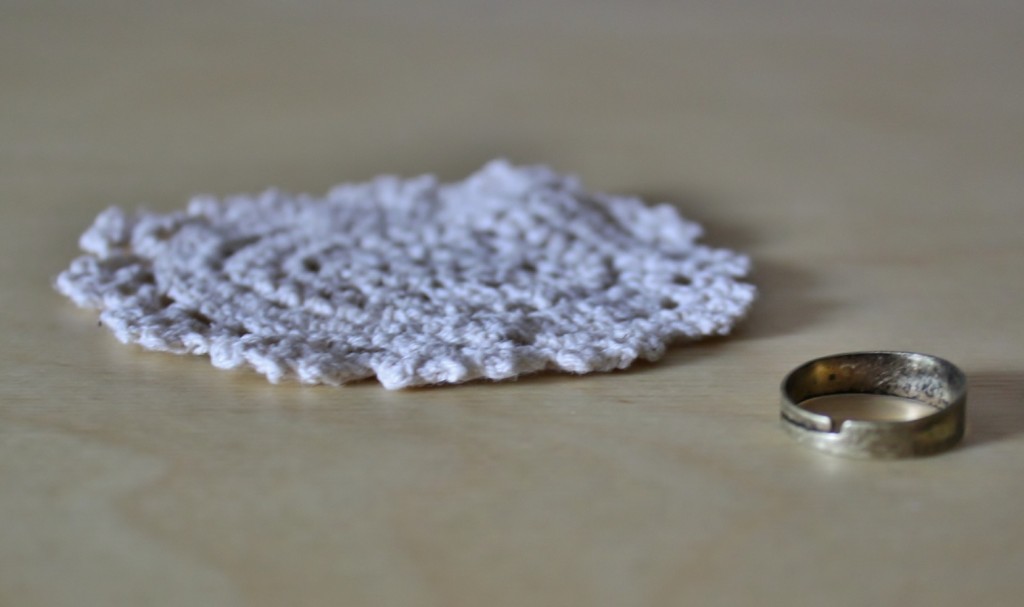 Cut the outer rim of the doily off and fray check the edges that you cut so it doesn't come apart.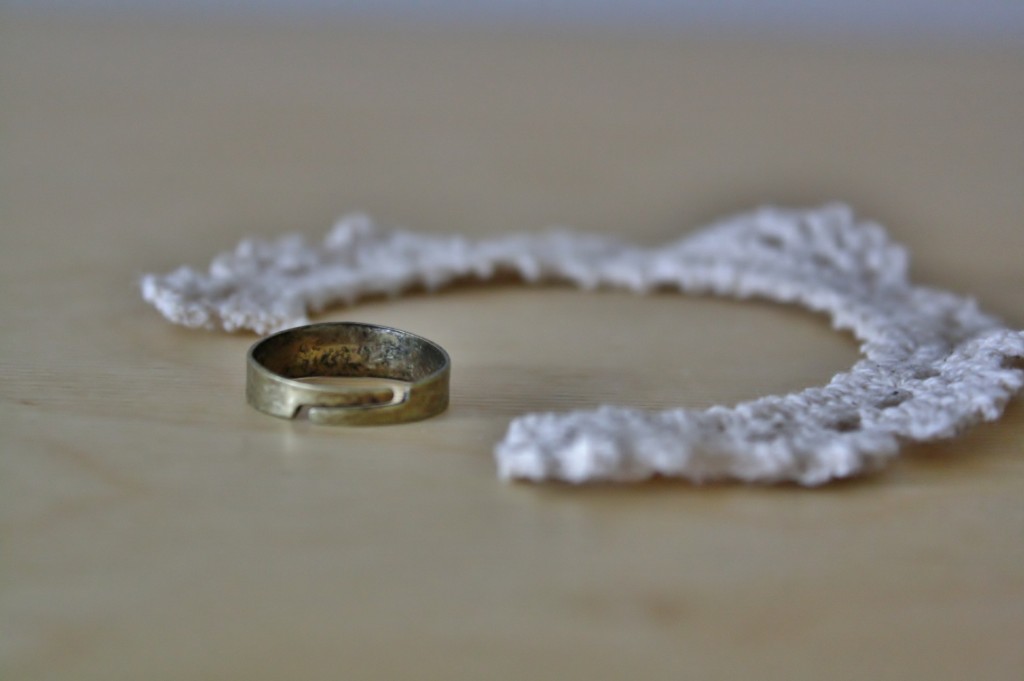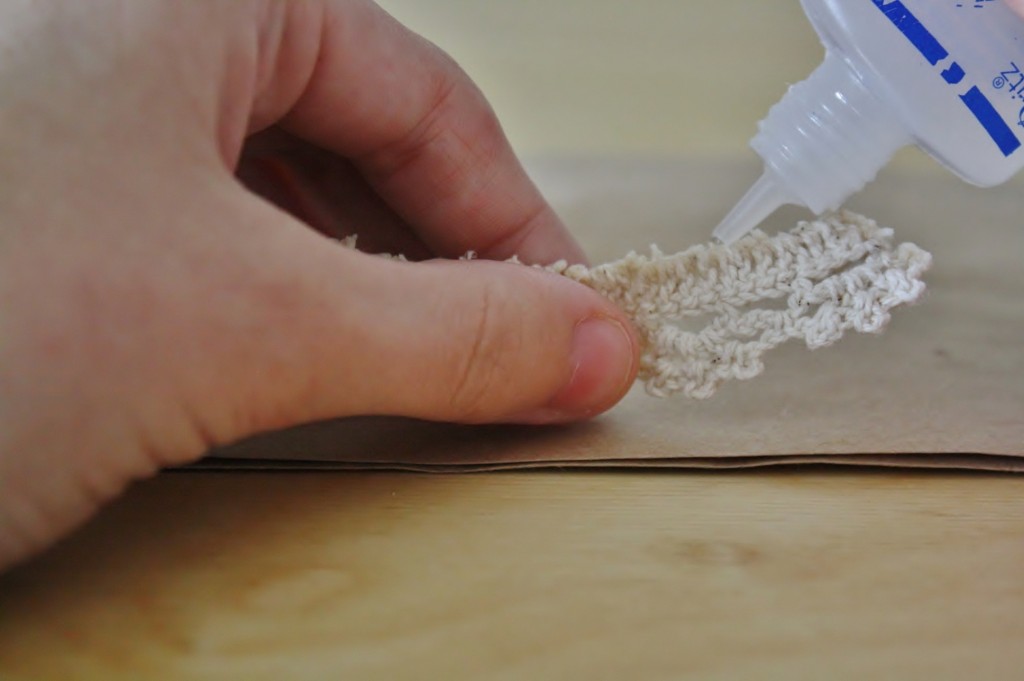 Wrap around the ring, overlapping just a little bit at the ends, and glue it in place with E-6000 glue.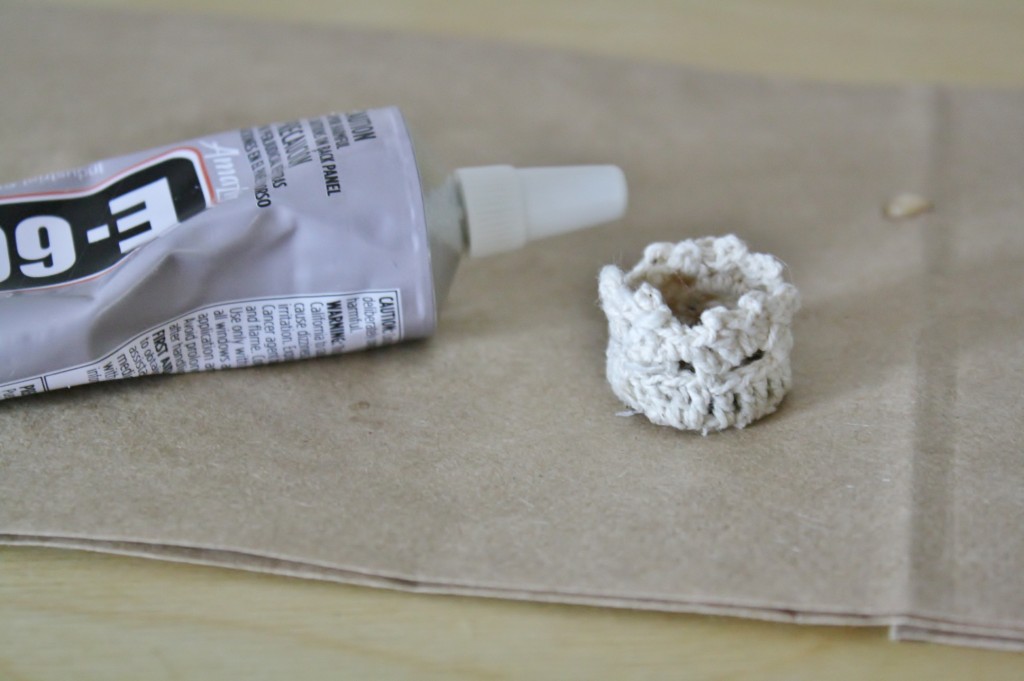 It worked!  And I loved it, but…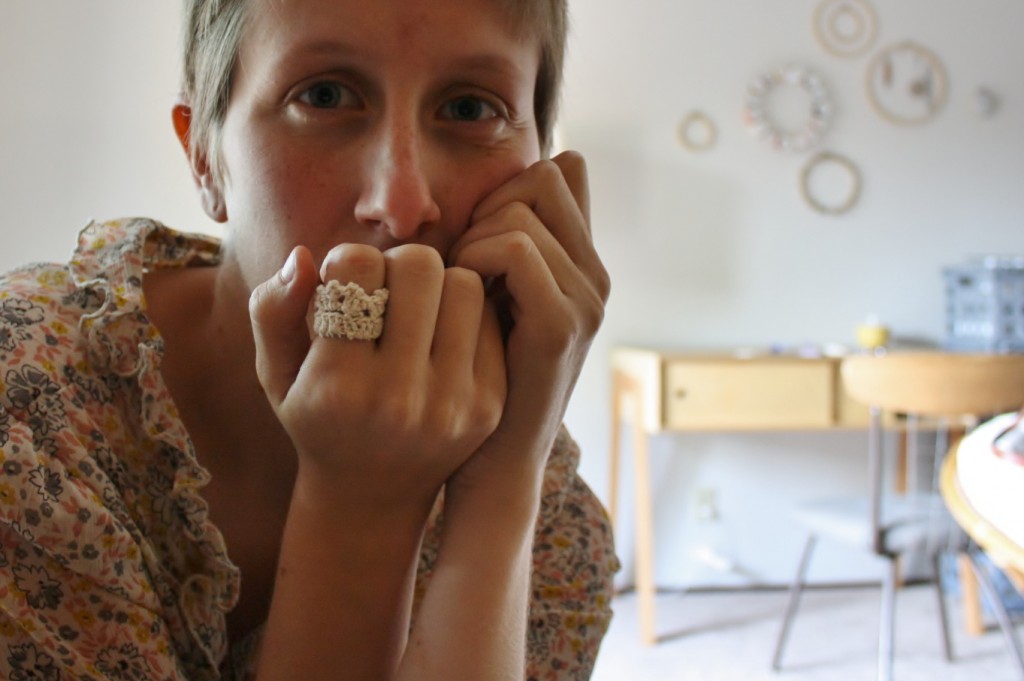 after it was finished I realized that I could have achieved the exact same thing using crochet trim (usually found by the ribbon at the store) instead of dissecting a beautiful doily.  Was it a waste?  But THEN, I realized that I could do the same thing with the center flower of the doily – cut, fray check, glue -and get a second beautiful ring!  So yes, it was still worth it.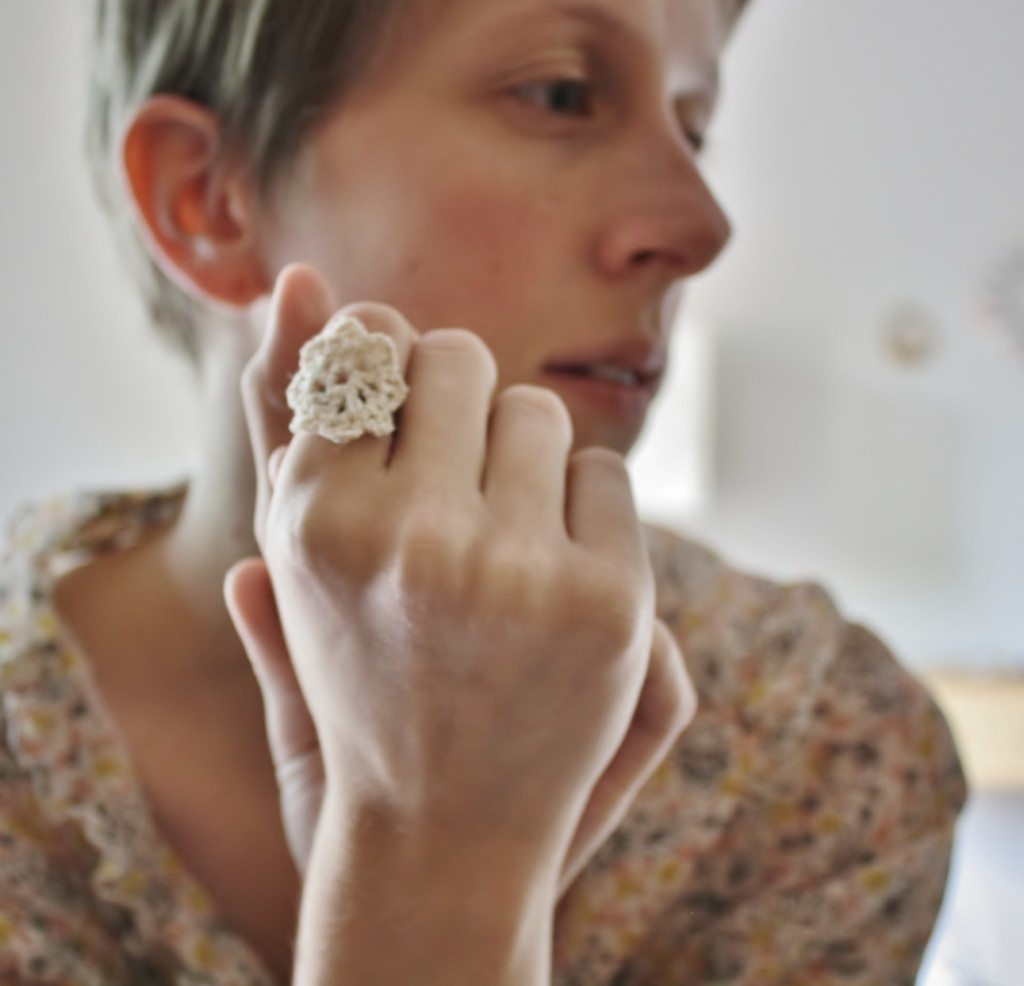 Moral of the story is, if you want the trim ring, you can just get crochet trim, but if you like the flower, go doily.
I don't typically wear rings (other than my wedding ring), but I've been rockin' these for about a week.  My hands just feel pretty in them!