The Sewing with Kids course is for sale in the Sewing E-Courses page, but I thought I'd give you a little sneak peak at what the course is really like by offering one of the projects for free. Yesterday I shared the Sewing on a Curve (with kids) lesson, and today you'll see the correlating "homework" assignment, Crayon Stuffie. Keep in mind, these tutorials are meant to be a teaching resource for a supervising adult, and should be read thoroughly before teaching a child.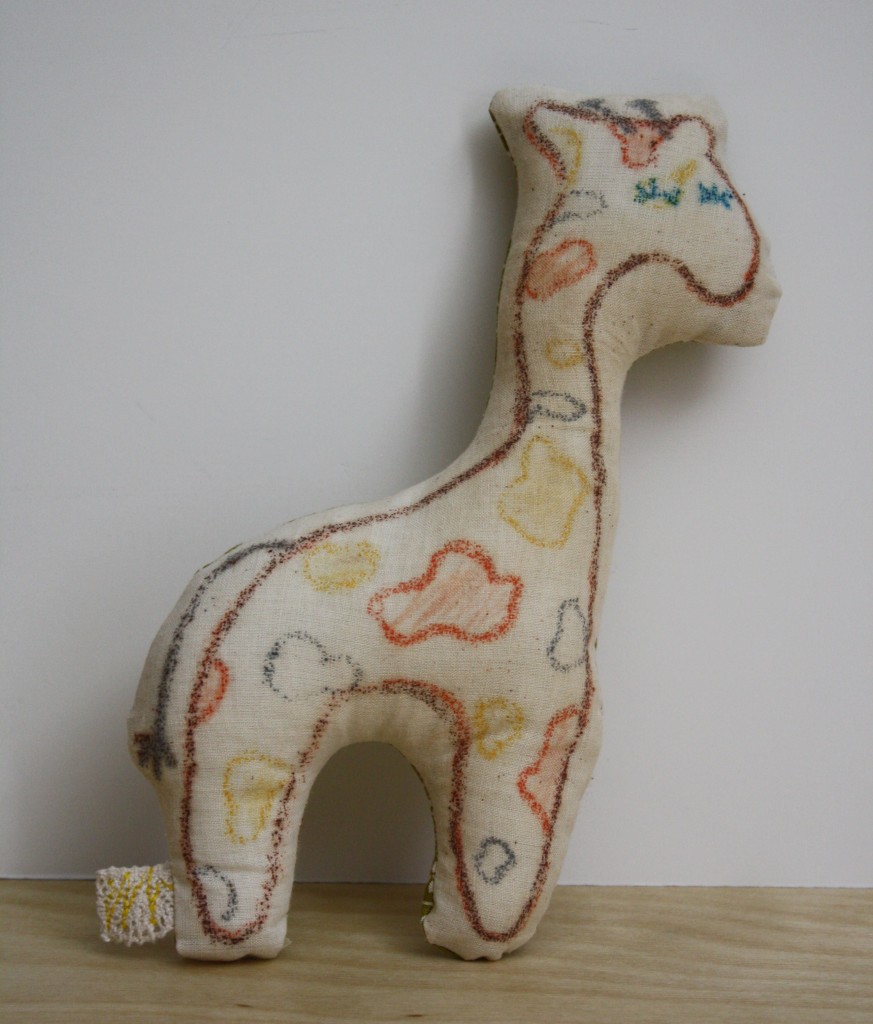 With this project, your child will create a stuffed toy of their own imagination.  It's fun for them to play with their creation, but even more special as a keepsake later on.  I've loved seeing some of the darling crayon stuffies so far.
Luke, age 6, made this Pink Power Ranger for his baby sister: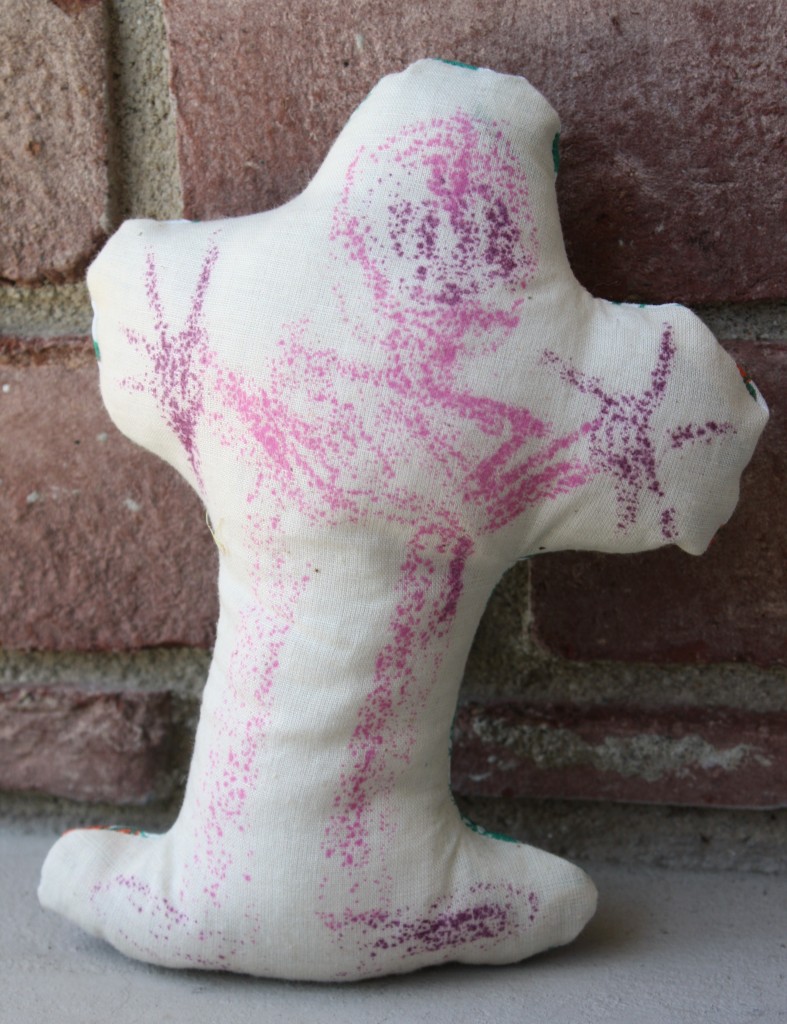 Brigham, age 8, made an adorable flower for his baby sister as well.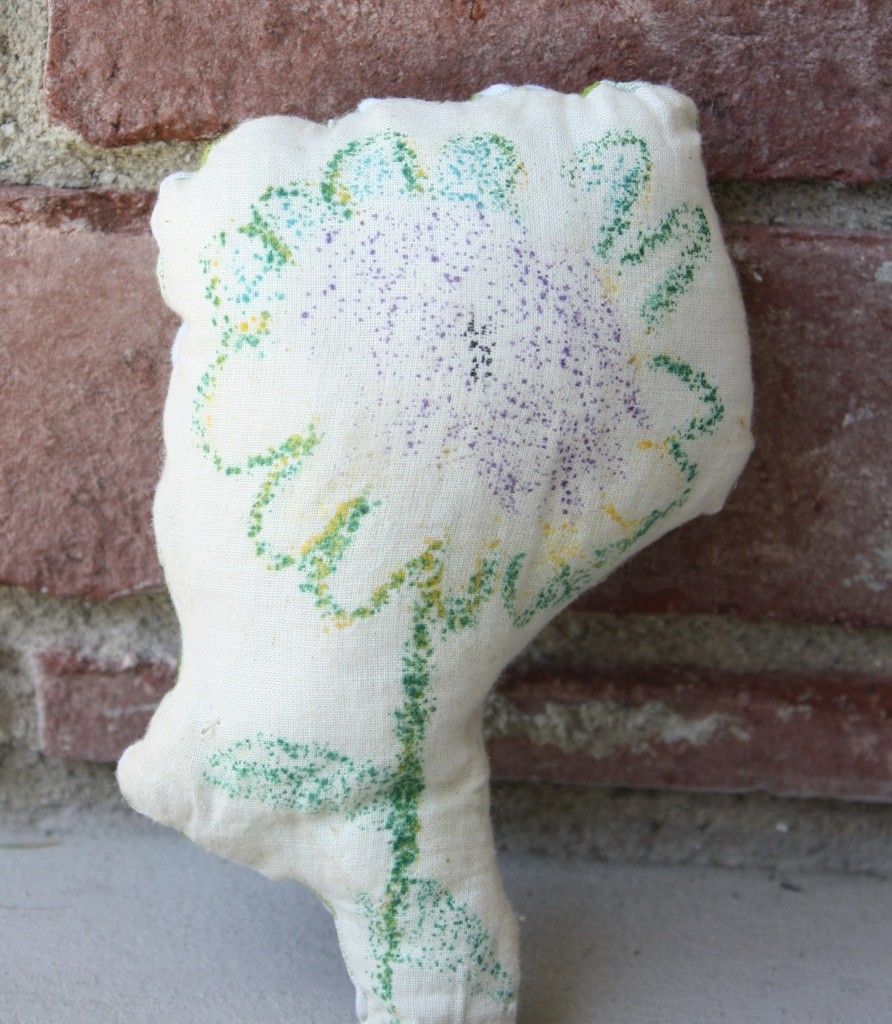 Raegan, Age 6, made a Hello Kitty toy.  Every girl could use one of these!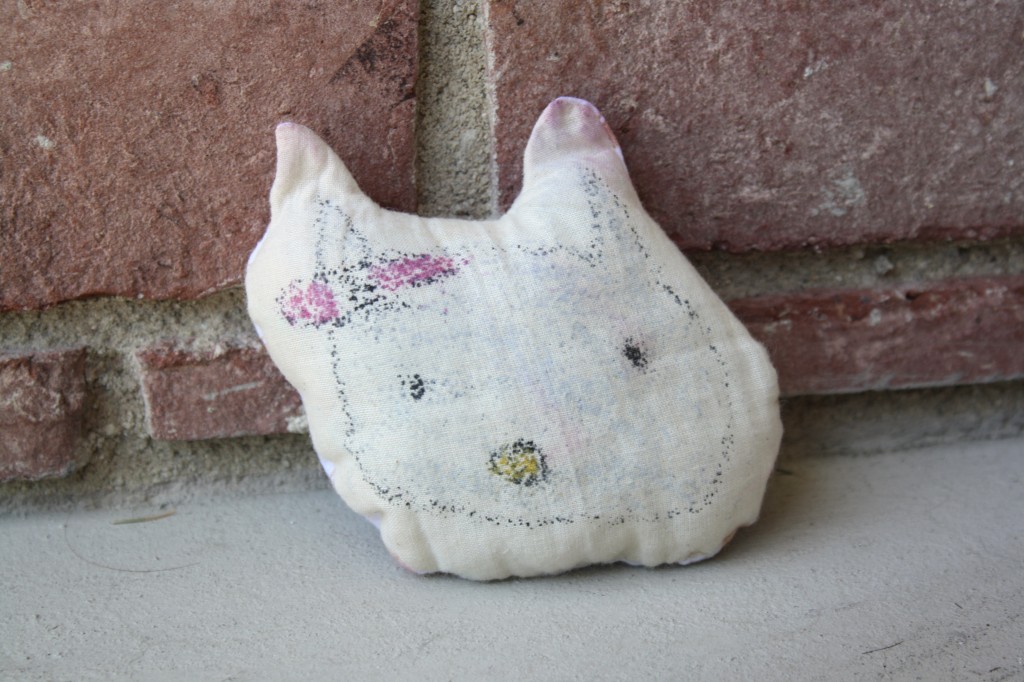 And Morgan, age 2, didn't want to miss out on all the fun!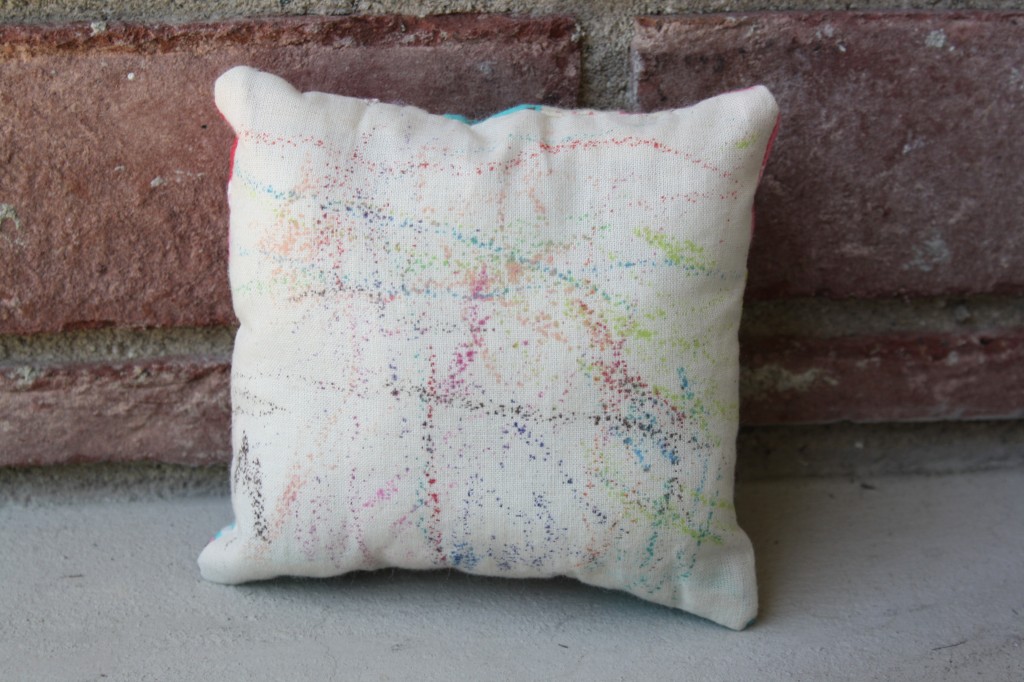 The project is quick, easy, and fun!  How about a tutorial?
__________________________________________________________________________________________________________________________________
Kids love stuffed toys. Whether it's their nighttime comfort, their imaginary pet, or one of many propped up against their pillow, it's the one toy that's guaranteed to please.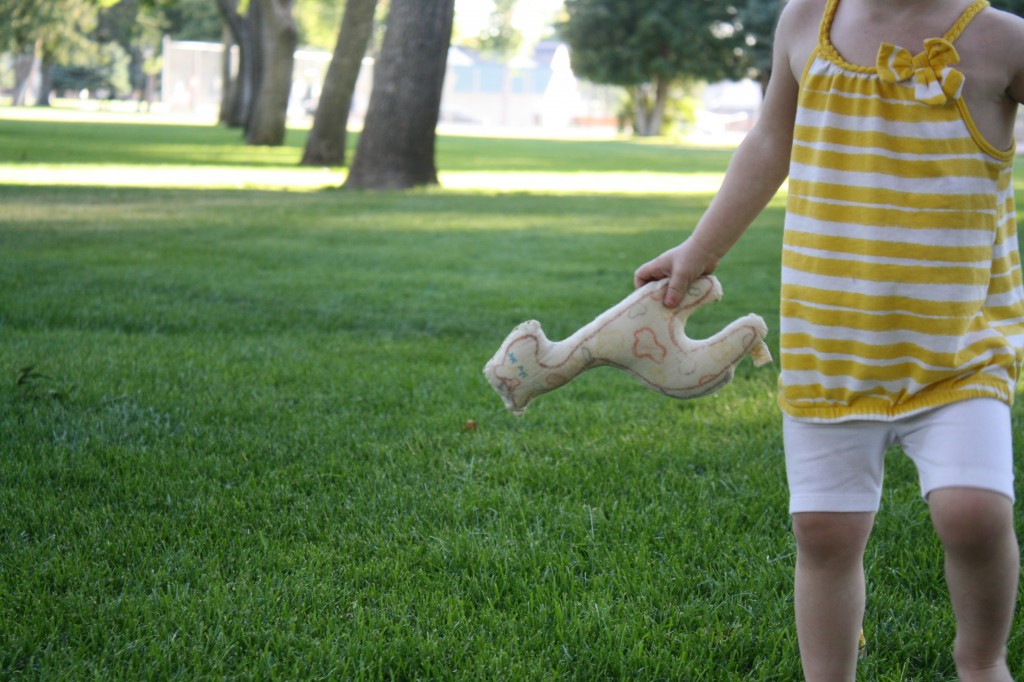 With this Crayon Stuffie, they get to design and make their very own toy to love.
MATERIALS NEEDED

Scrap piece of muslin (white/ cream cotton fabric)
Scrap piece of contrasting fabric
Crayons
Sand Paper
Fiberfill
Matching Thread
INSTRUCTIONS
1. Start by drawing something on the rough side of sand paper using high-quality crayons. The darker the picture is drawn on, the better it will show up when it's transferred to fabric, so push hard! Keep in mind that everything will be mirror-imaged when it's all done, so any words and such should be written backwards.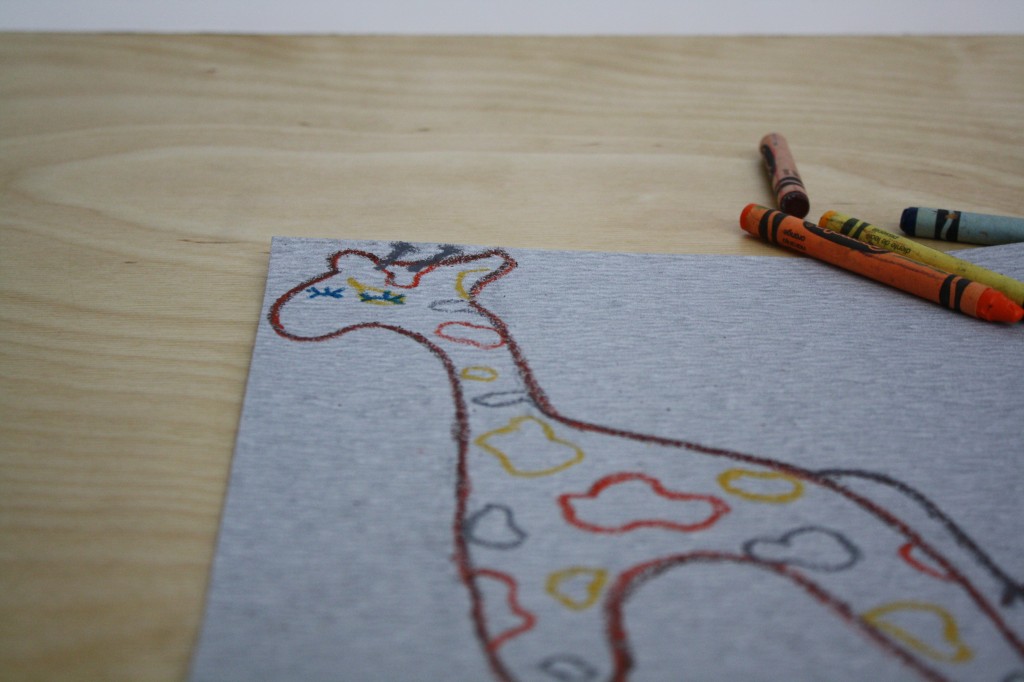 2. Lay the sand paper face-down onto the muslin and press a hot iron firmly over it for about 20 seconds. It's a good idea to put a piece of scrap fabric between the sand paper and the iron. If the image is larger than the iron, pick the iron up, move it, and press again. Before moving the sand paper, hold it firmly in place with one hand, and peek from a corner with the other hand to see if the image transferred. If it isn't bold enough, press it for longer.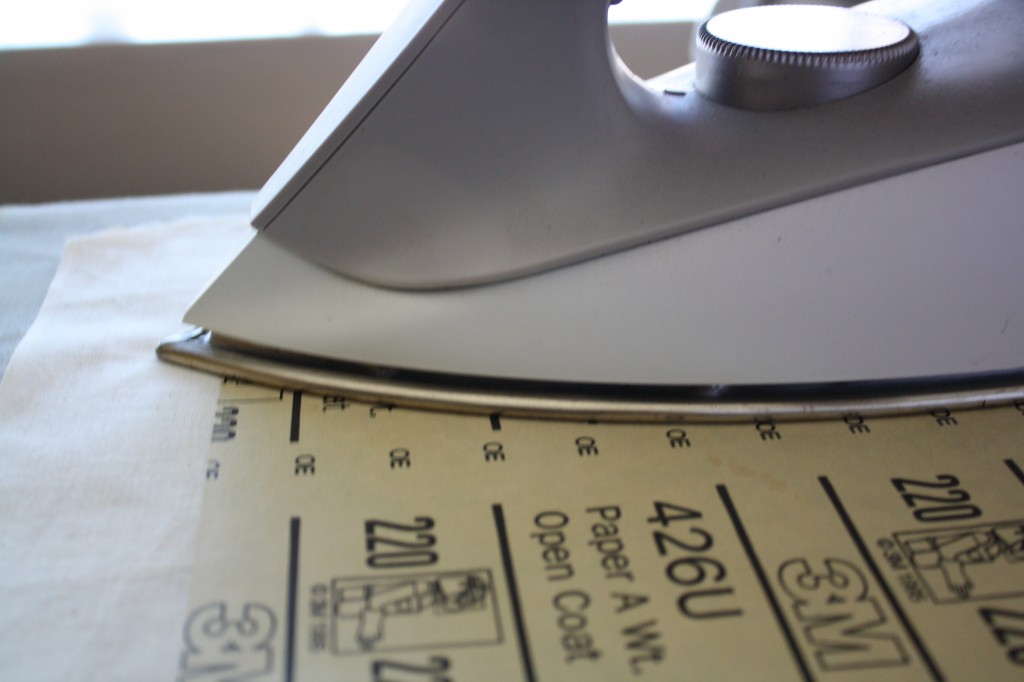 Use a press cloth to press over the crayon image one more time, for about 20 seconds, to heat set the wax into the fabric.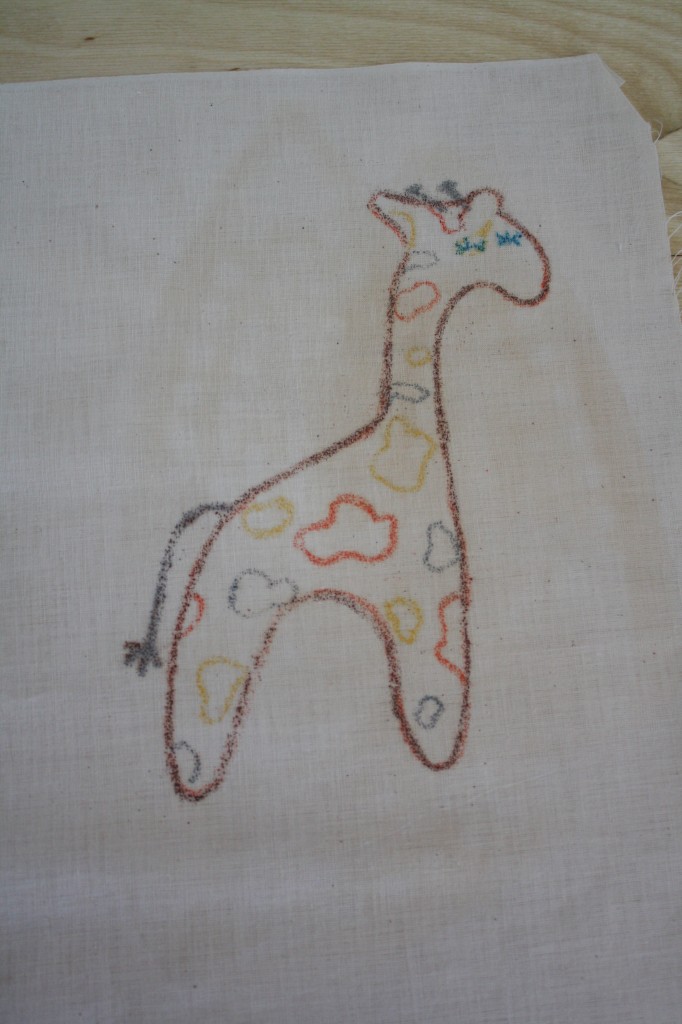 3. Cut around the picture leaving about a 2″ border around the sides. Lay the picture on top of a contrasting piece of fabric with RIGHT-SIDES-TOGETHER and cut through the backing the same size and shape as the front.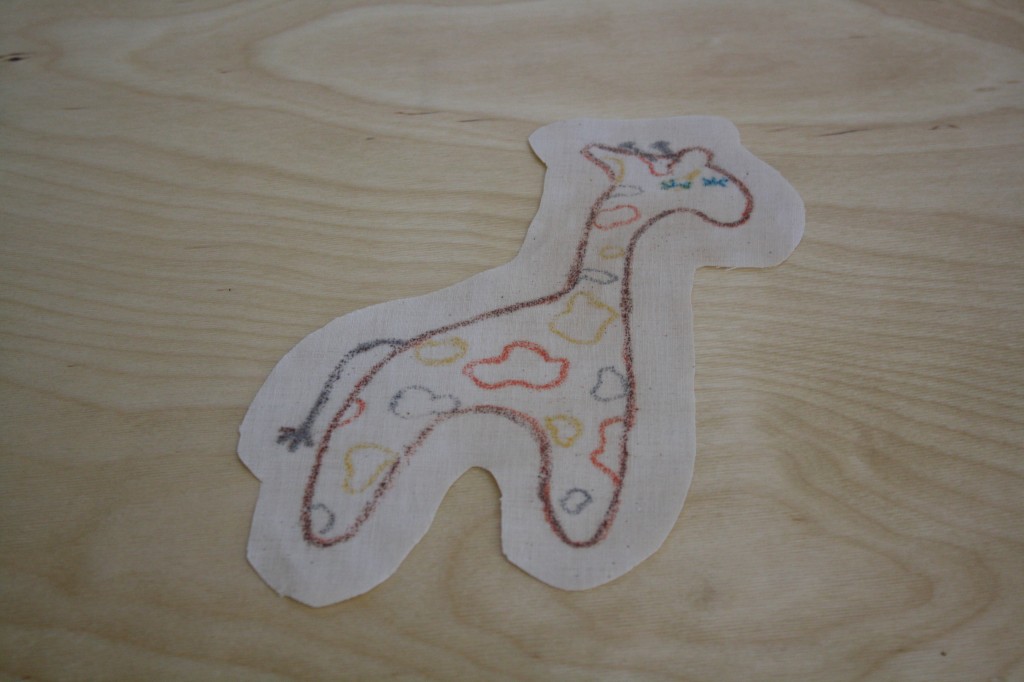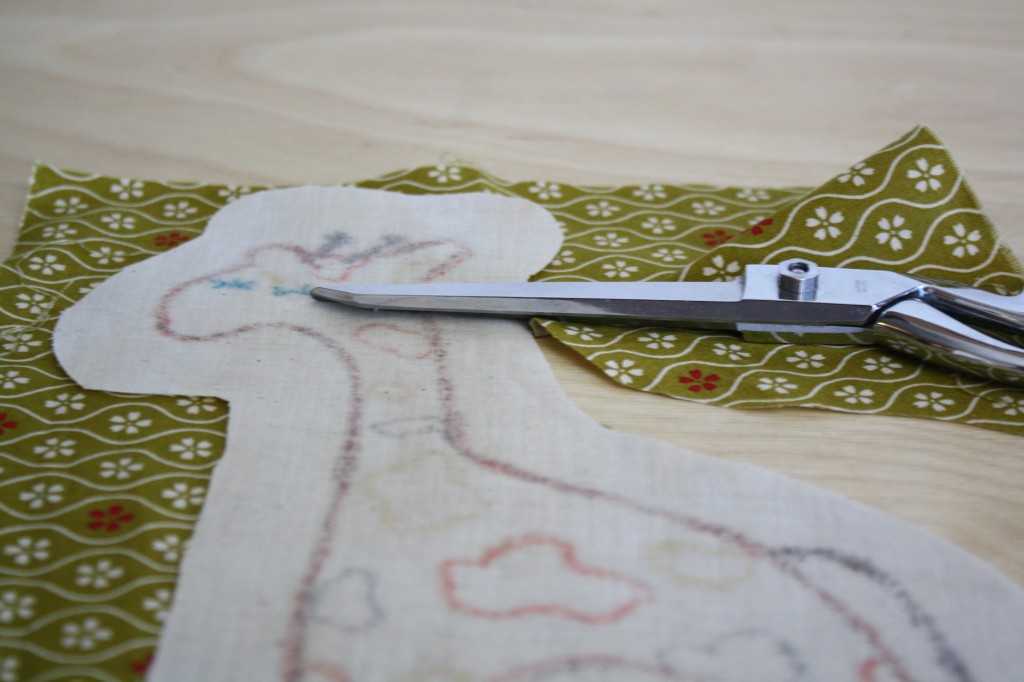 4. Line up both pieces of fabric with RIGHT-SIDES-TOGETHER, and pin around the edges, leaving about a 3″ opening. Sew around the edges, reverse stitching at the beginning and end, and being sure to leave that opening.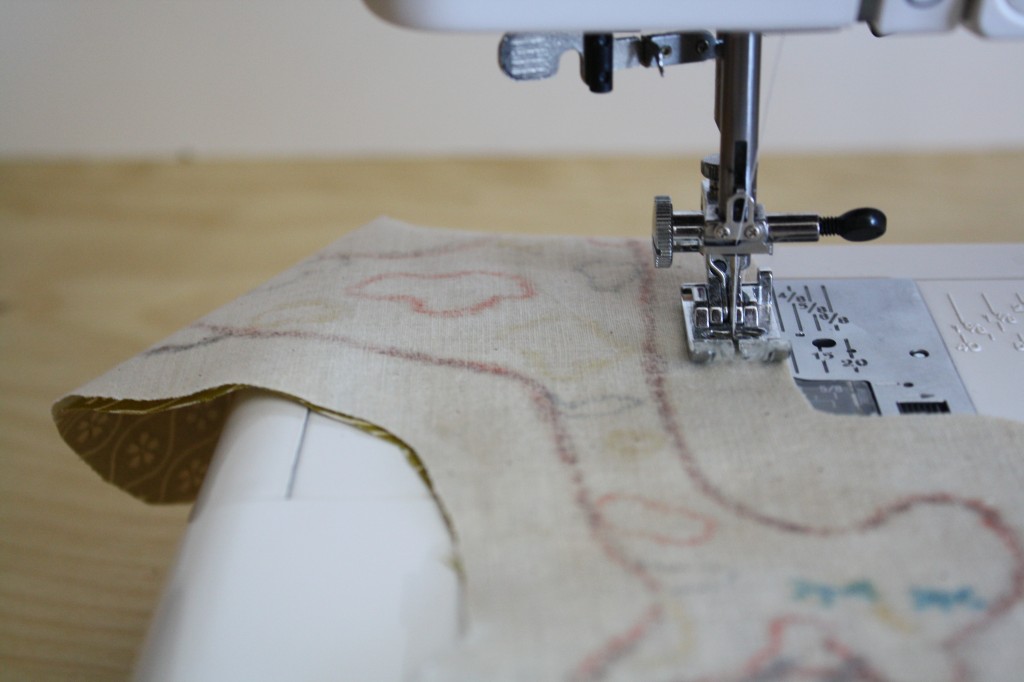 5. Clip any steep curves if needed, and turn the toy right-side-out through the opening.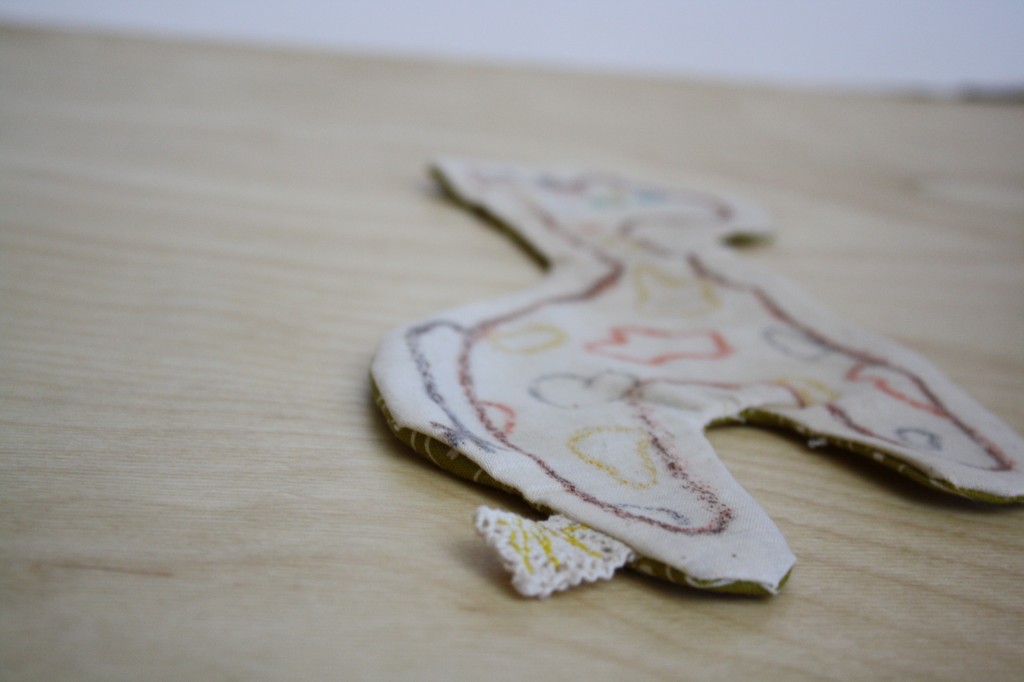 6. Stuff with fiberfill, and hand-stitch the opening closed.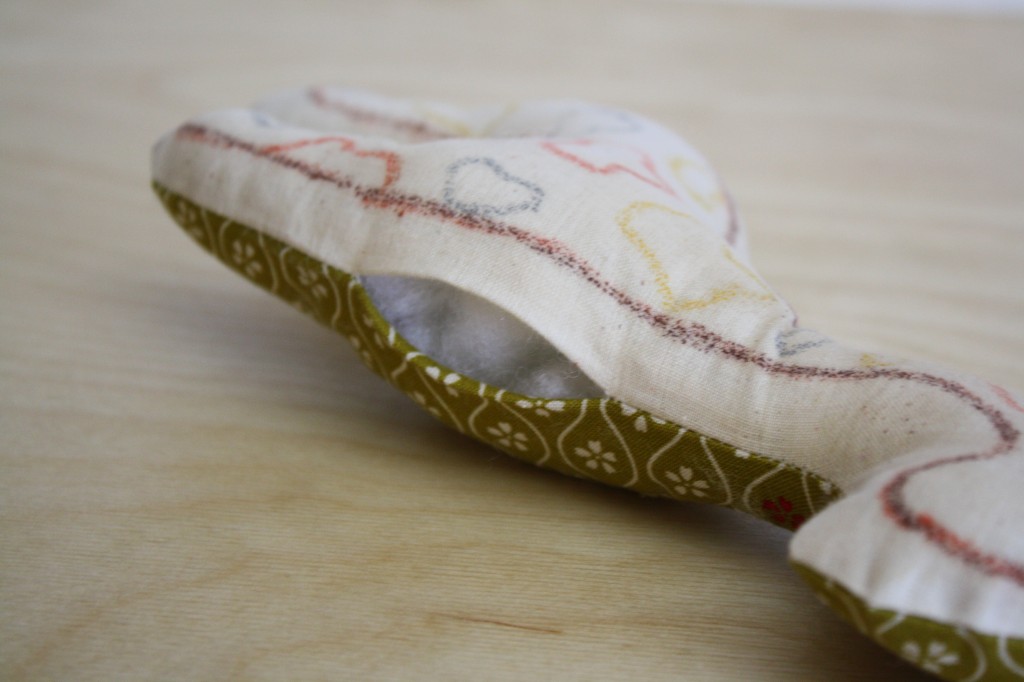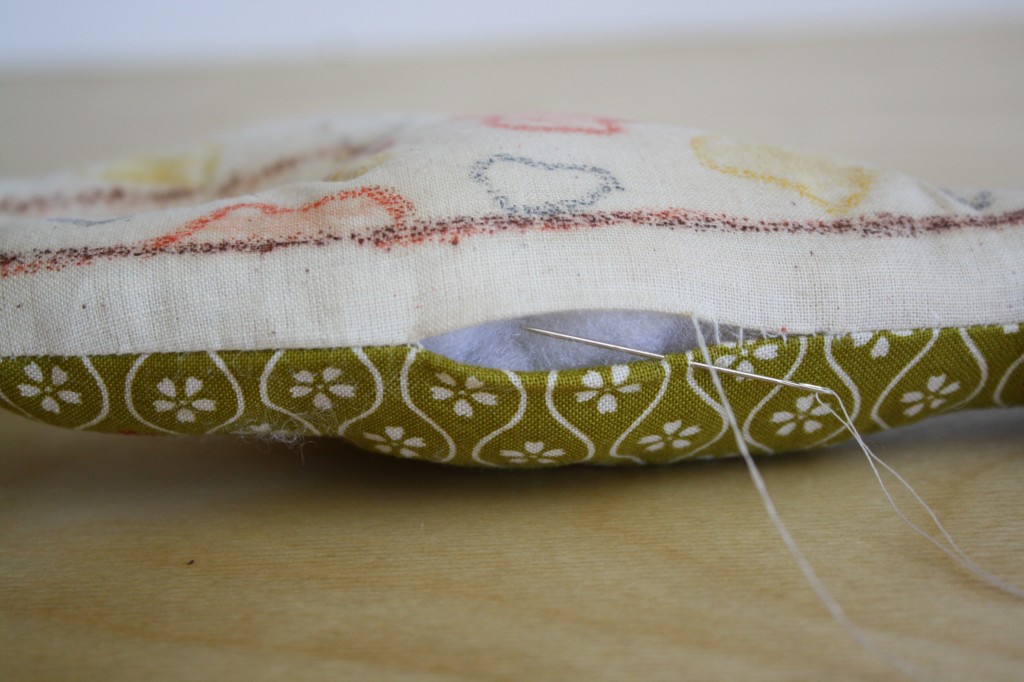 They might choose to make one for themselves, for a little brother or sister, or both!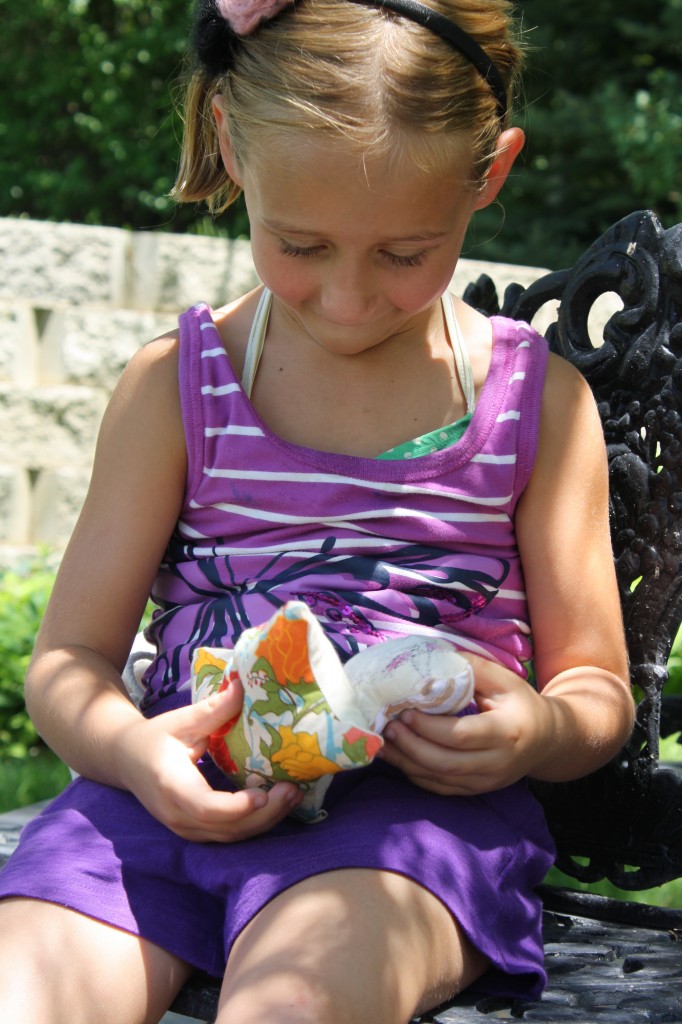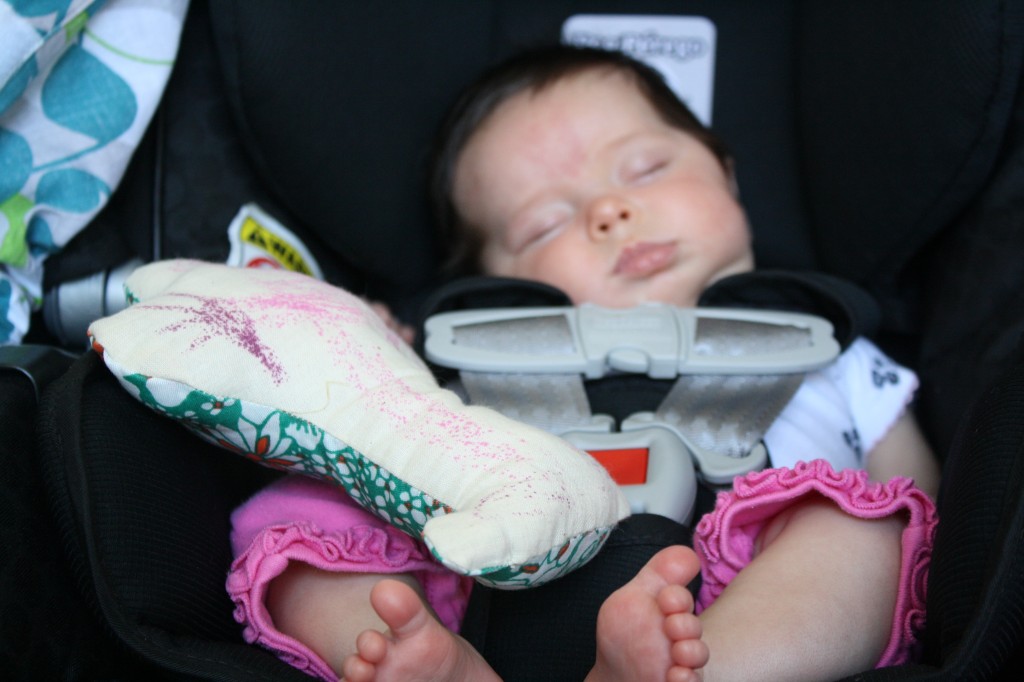 One thing is certain, this little toy will be very well loved. Good thing it's washable!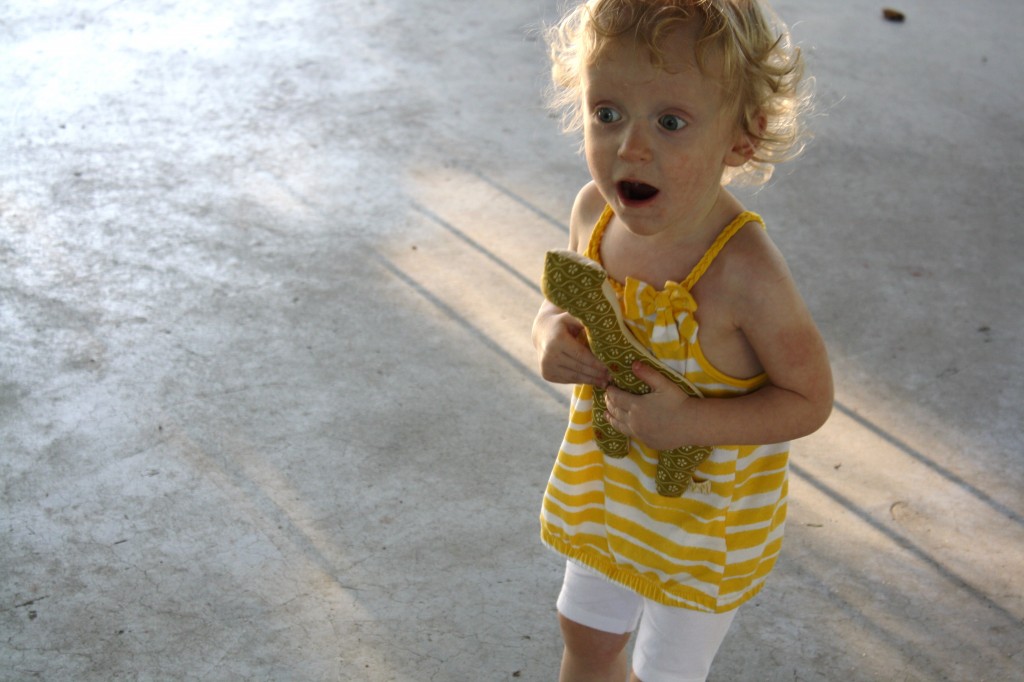 __________________________________________________________________________________________________________________________________
It's so much fun they'll want to make heaps of them!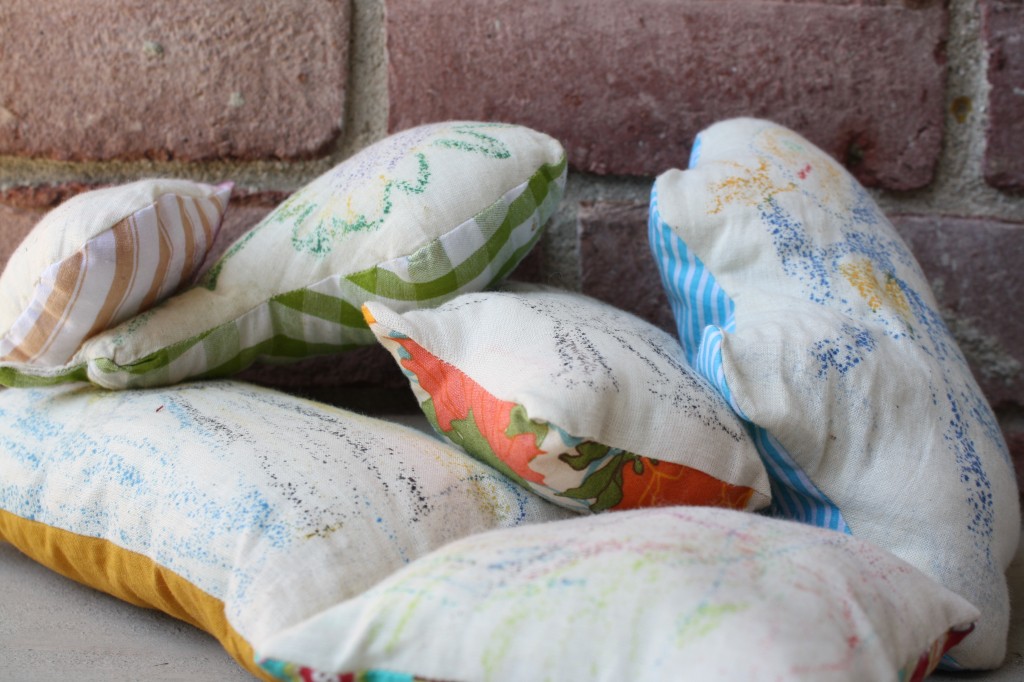 There's more where this came from in the Sewing with Kids E-Course!