connect the dots t-shirts
{our lazy halloween "costumes"}
My girls aren't old enough to trick-or-treat, and while they adore all-things-sugar, they wouldn't notice the difference if we skipped Halloween this year.  I found myself torn because I didn't want to make them costumes, but I didn't want to completely neglect the holiday.  So… I am dressing my girls up as a game of connect the dots.  They can wear them on Halloween and beyond!  Plus, who can resist a baggy tee on a tiny body?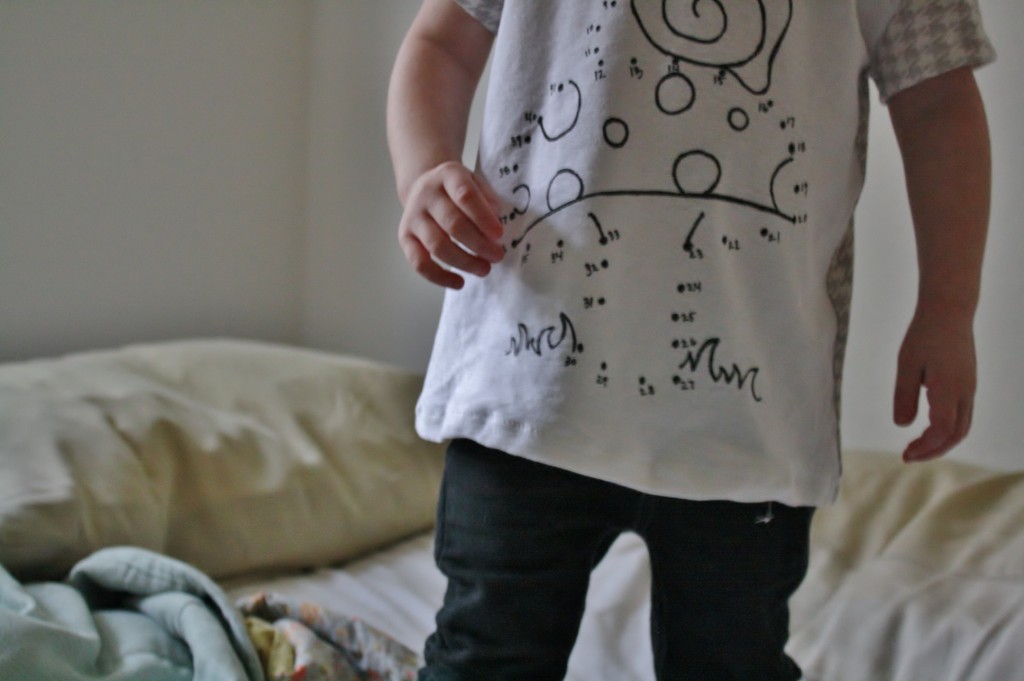 Want to make your own?  Before we get started find a connect the dots picture online.
I modified these: mushroom // pear
MATERIALS NEEDED
T-shirt (or fabric to make a t-shirt)
Fabric Marker (not the kind that washes out, make sure it will be permanent)
INSTRUCTIONS
NOTE: These instructions are for making your own T-shirt, but if you're using a store-bought shirt make sure you put a piece of cardboard inside the shirt to keep the ink from bleeding through to the back of the shirt.  I haven't made one this way, but you could TRY putting the printed picture on top of the shirt and tracing it, to see if the pen will bleed through onto the shirt enough to then touch-up the image with darker lines?  Or freehand the image.
Step 1: Print a picture the size you'd like it and tape it to a window.
Step 2: Tape the shirt front overtop the picture
Step 3: Trace the picture using the fabric pen.  Don't forget to number your dots!
Step 4: Heat set the ink to the fabric by layering a piece of scrap fabric or a towel over the image and pressing it with high heat.
Then just construct the shirt like normal.
My girls had so much fun wearing them in!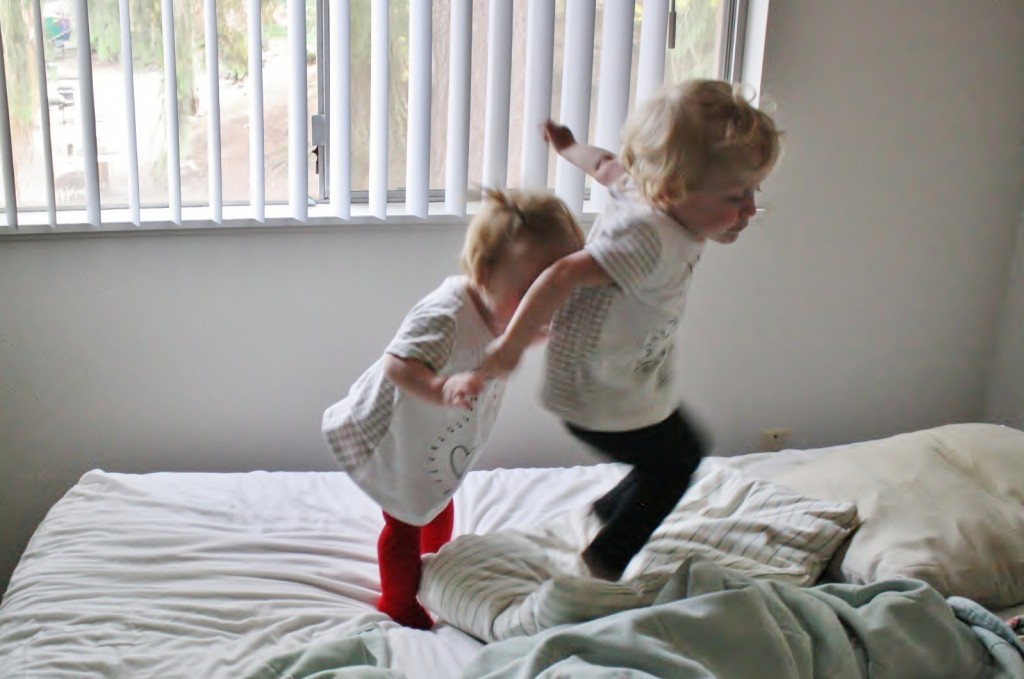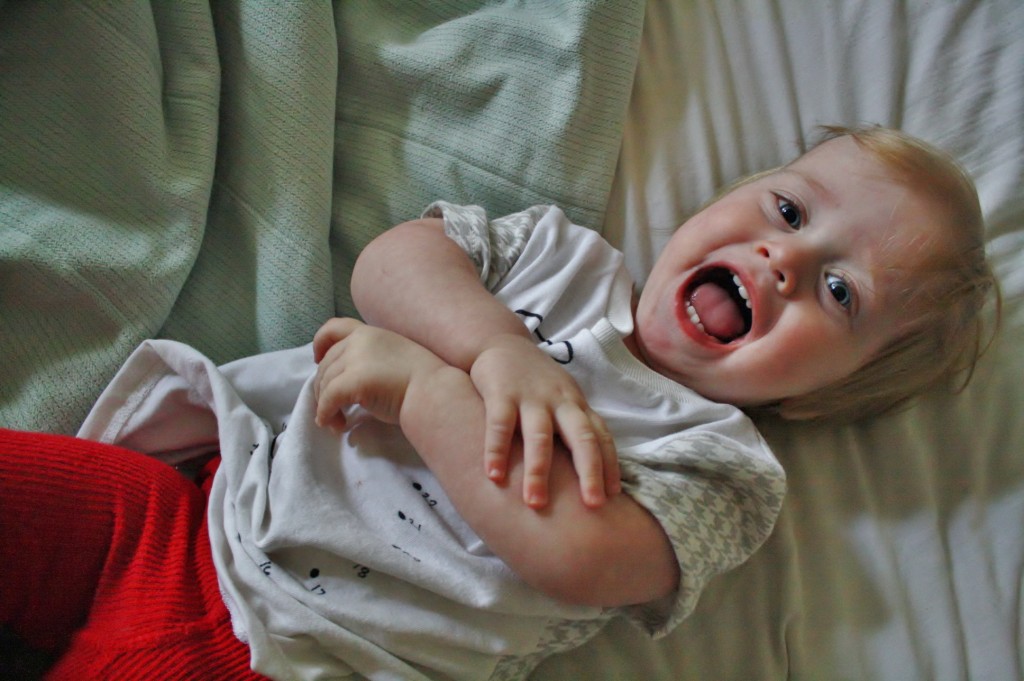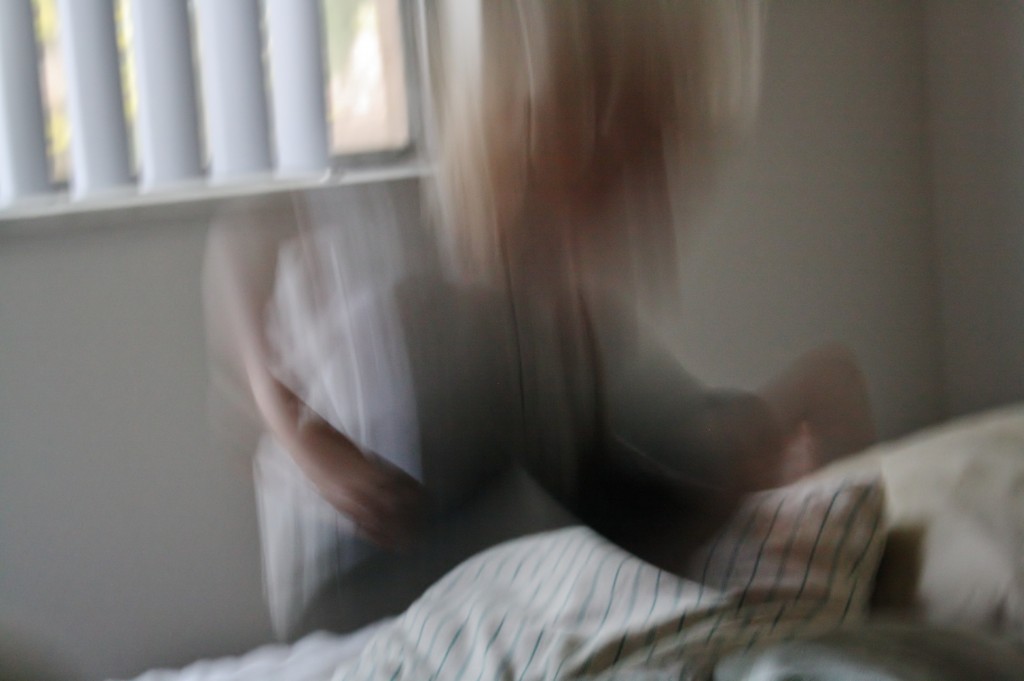 So there you have it.  My little mushroom and pear!  I love that Lenna looks like she's checking for spinach in her teeth every time she smiles for the camera.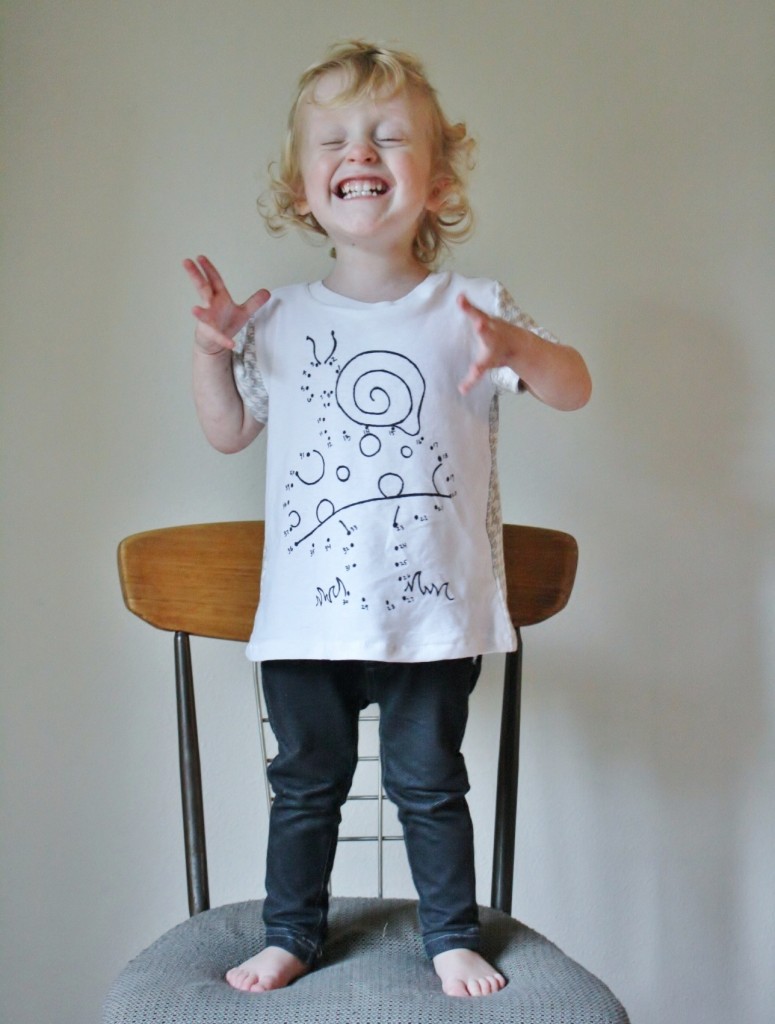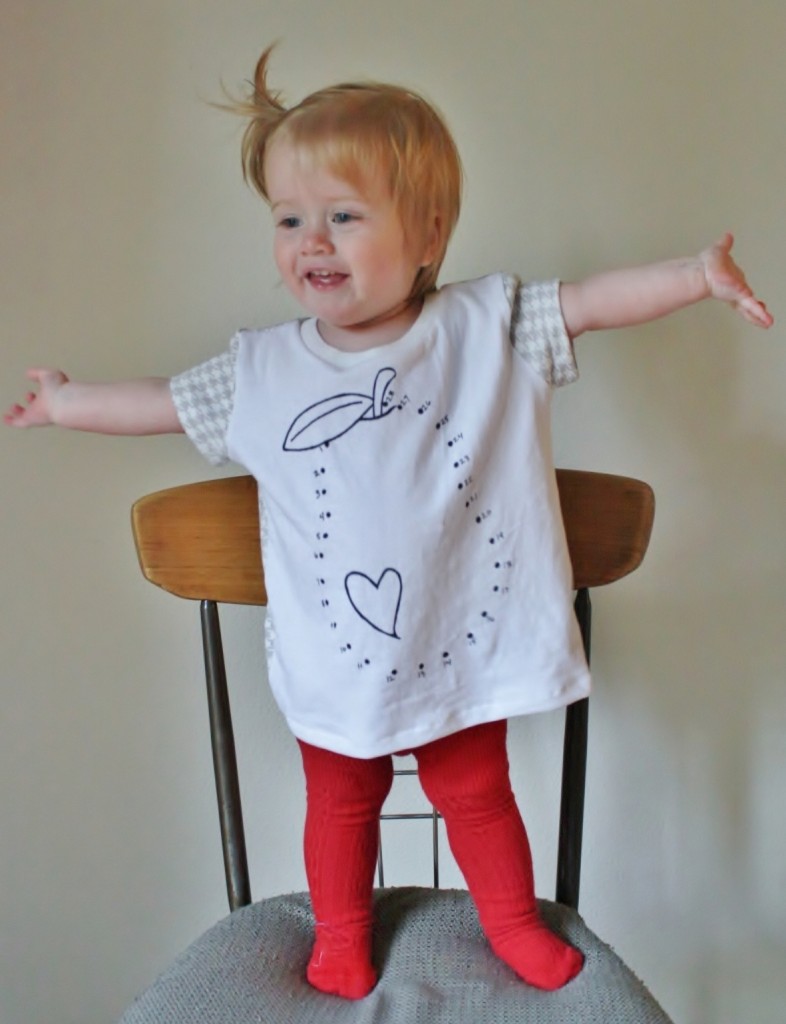 And I'm not gonna' lie, I'm tempted to make one for myself.  I'm thinking a complicated connect the dots image along the side of a dress or something?  But I rarely get around to projects for myself.