For all those times when you need to transport that salad bowl (or more realistically, that snack bowl) from point A to point B.  For all those times when said, uh… salad ends up on the car floor mat.  Yes, I know you can buy plastic, disposable covers… but these are more eco-friendly, and if you don't buy into all that, they're still cute!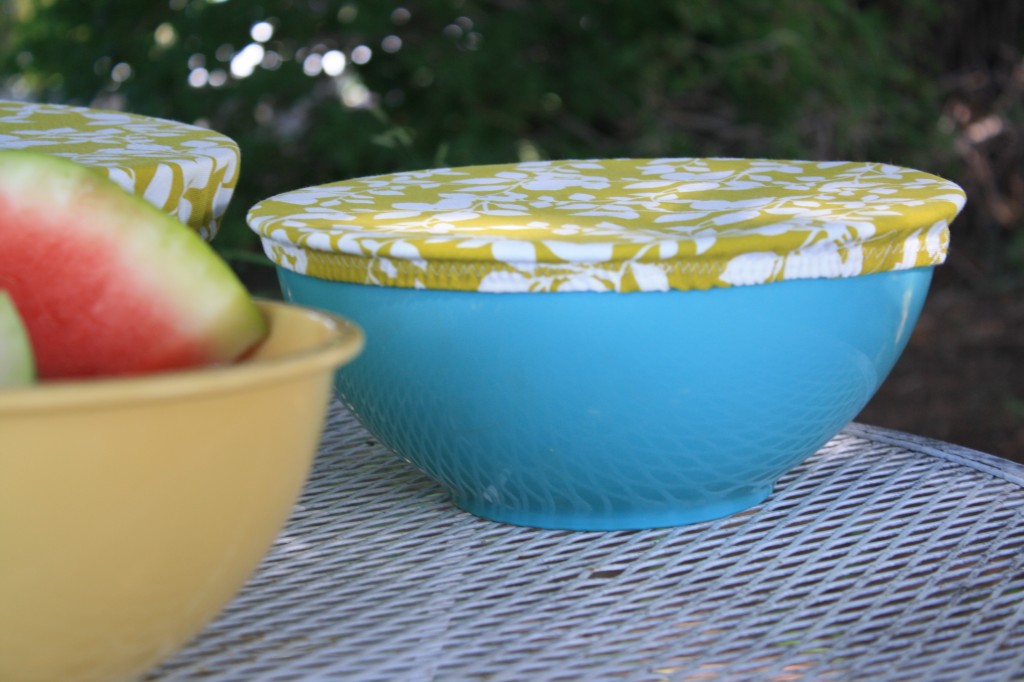 Make them in different sizes to fit your different bowls.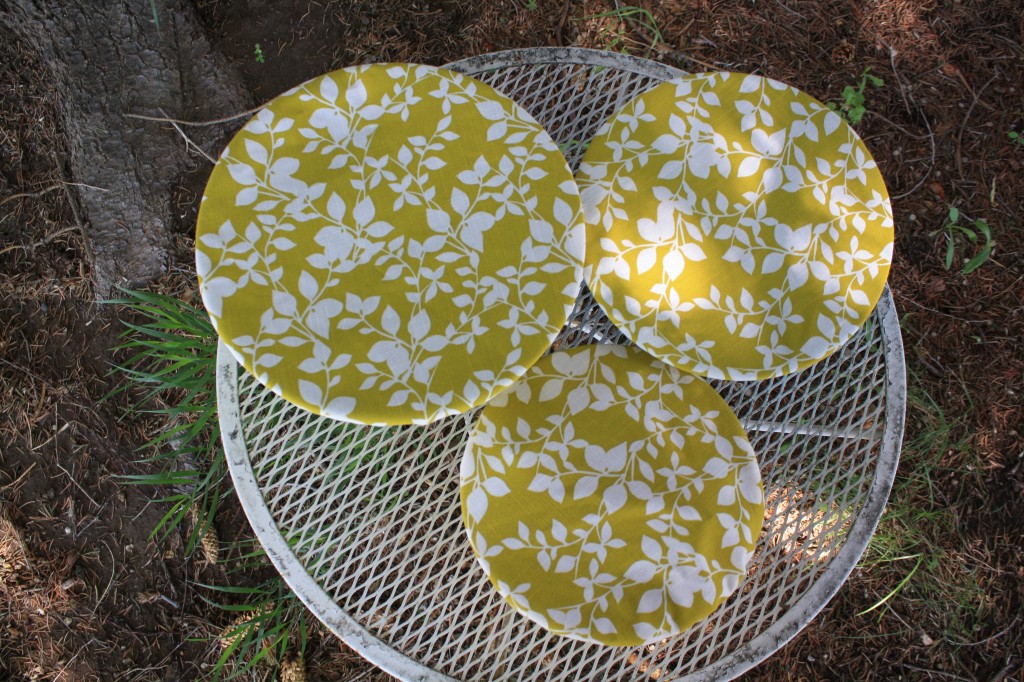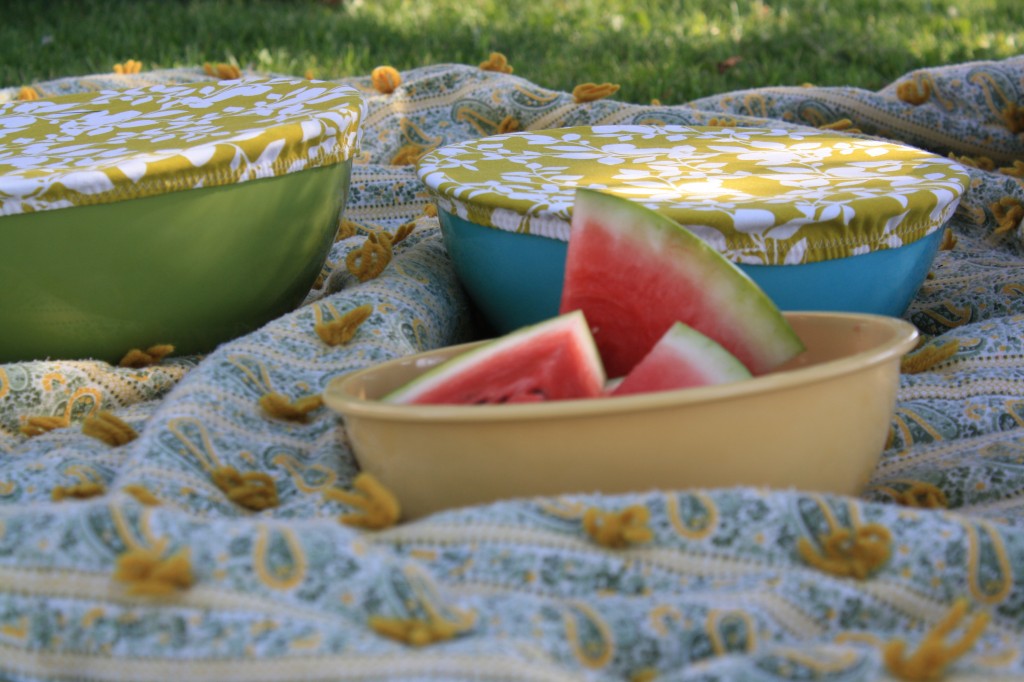 MATERIALS NEEDED
Fabric larger than the circumference of the bowl
1/4″ Elastic
Matching thread
PATTERN PREP
Find a bowl you would like to make a cover for, one that is a large average of most of your bowls.  Place the bowl on top of the fabric and cut out a circle for the bowl cover, adding an extra 1″ or 2″ around the outside of the bowl.  You can tape a pencil to a cup and trace around it to help keep the distancing equal.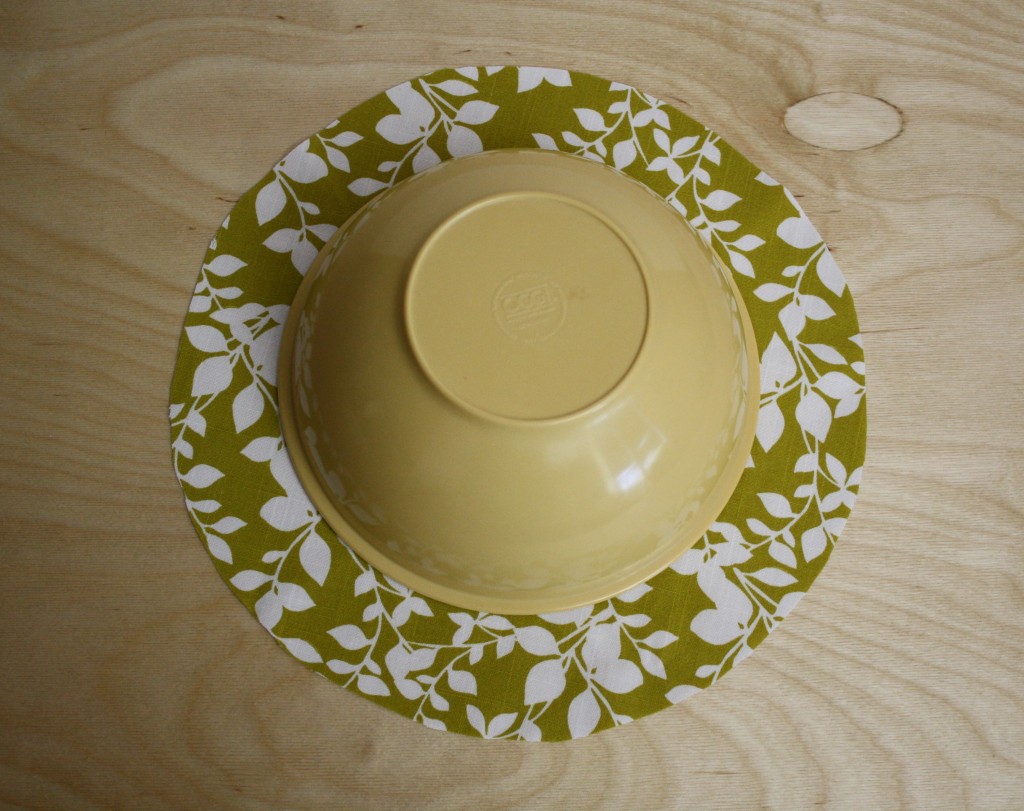 INSTRUCTIONS
1.  Line the elastic to the edge of the wrong-side of the fabric.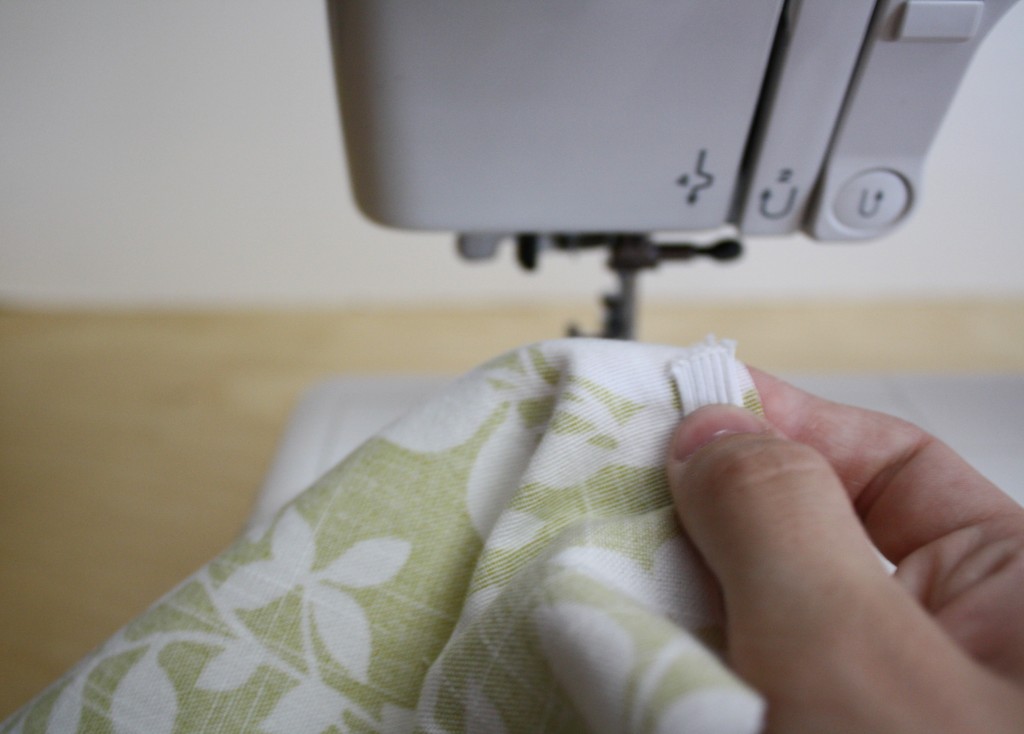 2.  Sew the elastic to the edge of the fabric using a zigzag stitch.  Start by sewing 3 or 4 stitches to secure the elastic in place, and then tug at the elastic as you sew, and remember, the more you pull, the tighter the elastic will be when you're finished.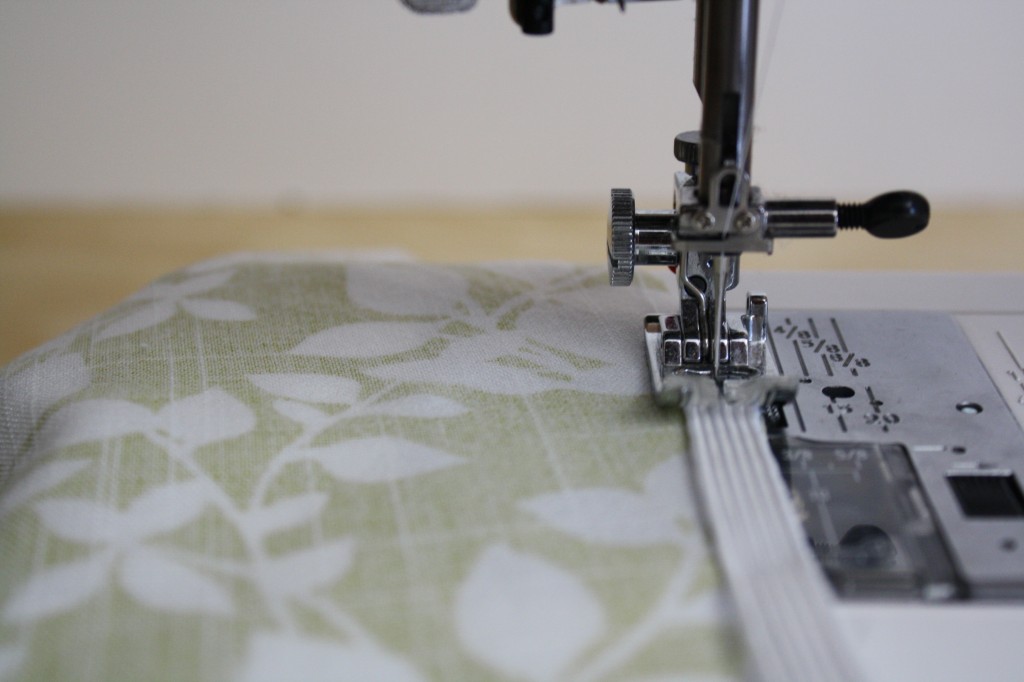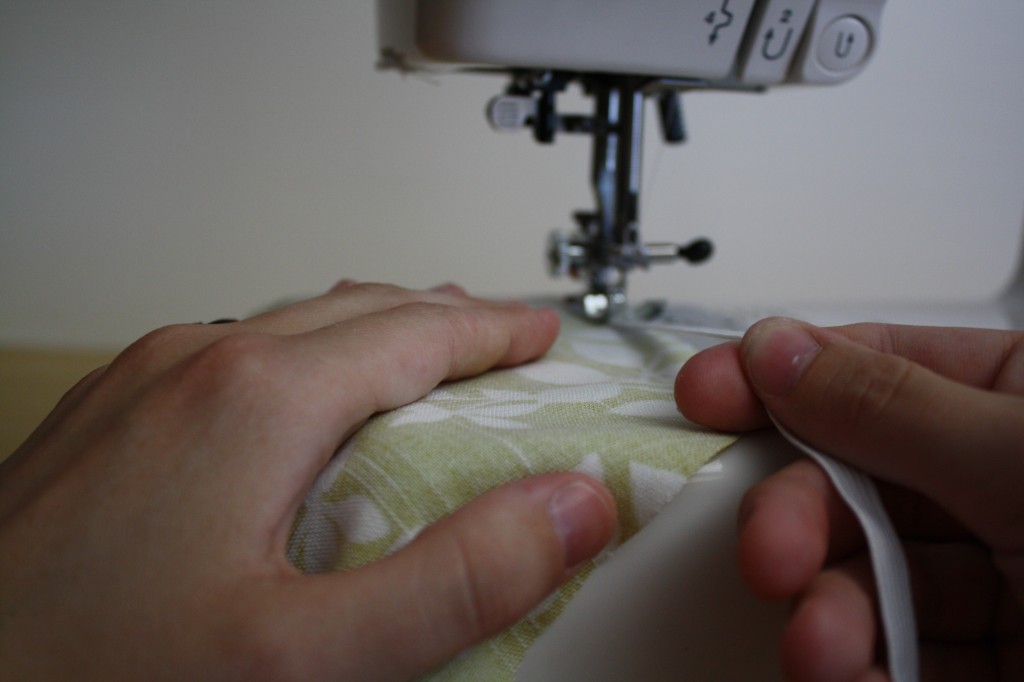 3. When you get back to the starting point, overlap the elastic about 1″ and secure it by sewing back and forth a few times.  Cut the elastic tail.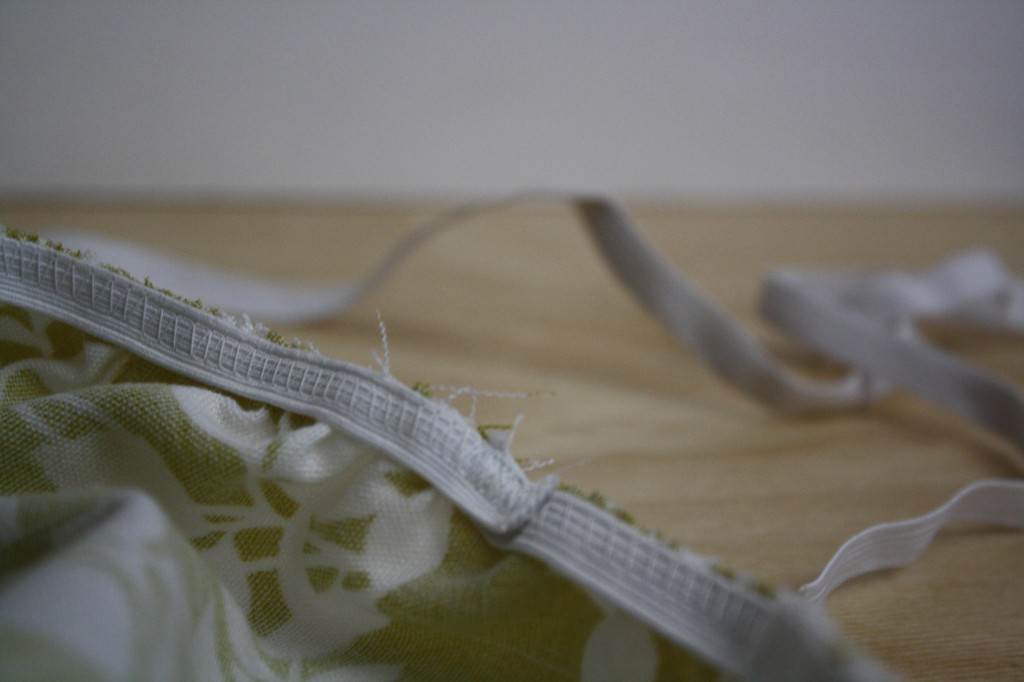 7.  Fold the elastic over once, and secure it down with another zigzag stitch around the entire circle.  This will probably pucker on the underside… that's alright because it's gathered and unseen anyway!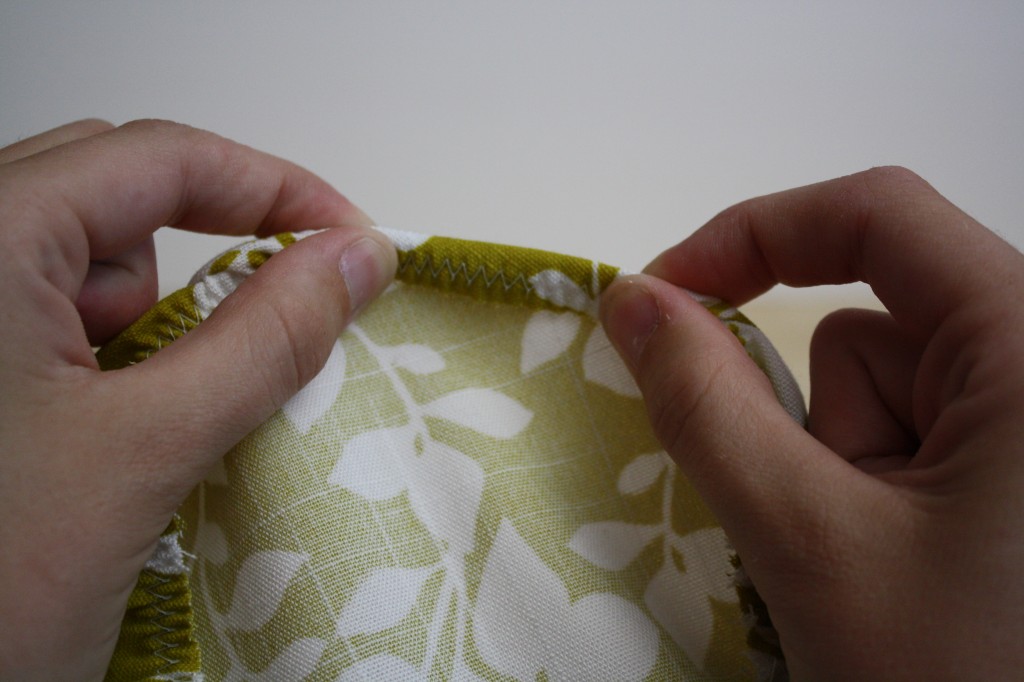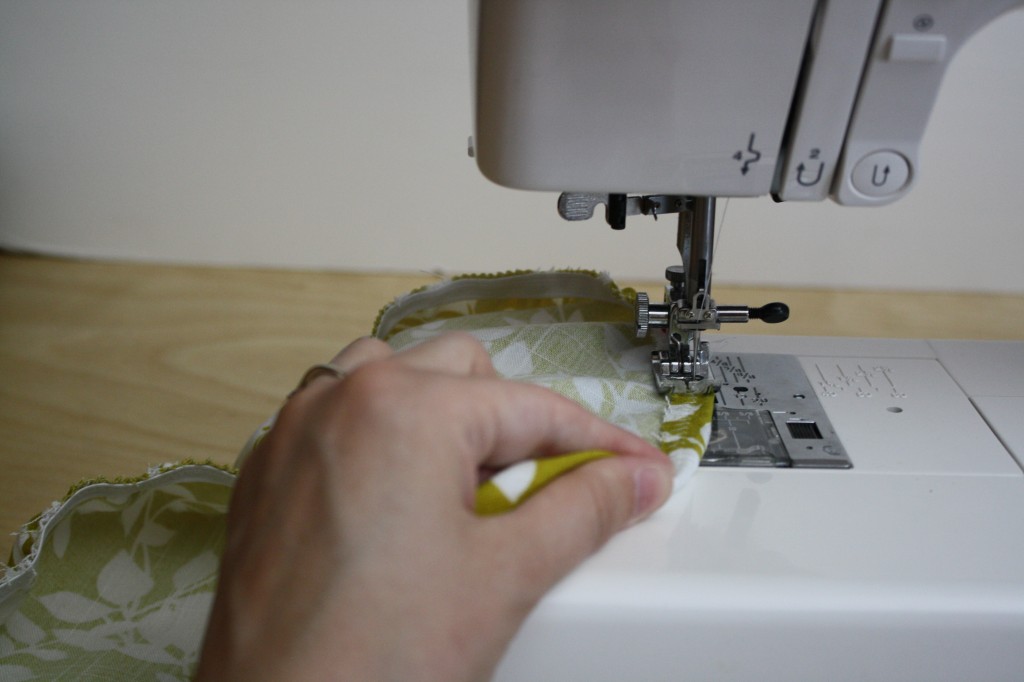 8.  Clip any threads.
Keep out the bugs.  Protect from minor spills.  Even use them to cover rising dough.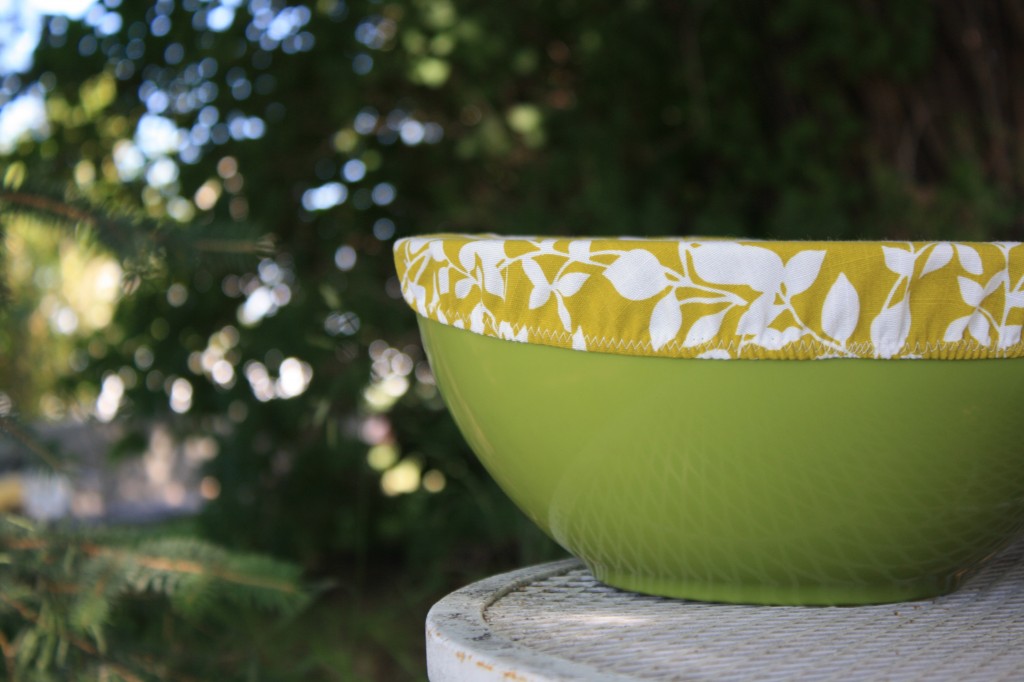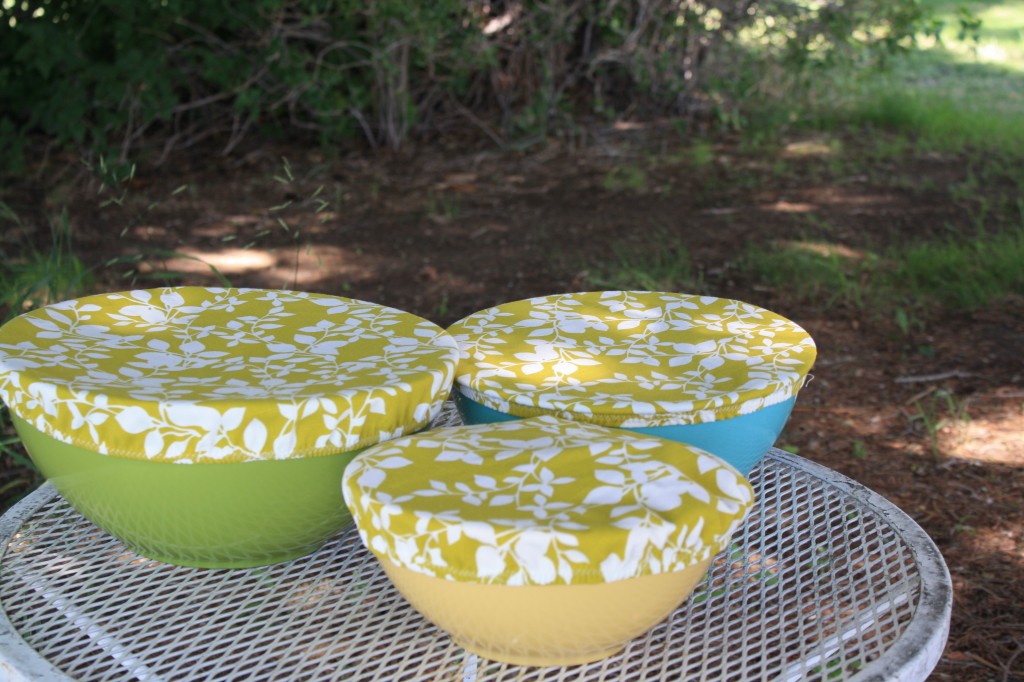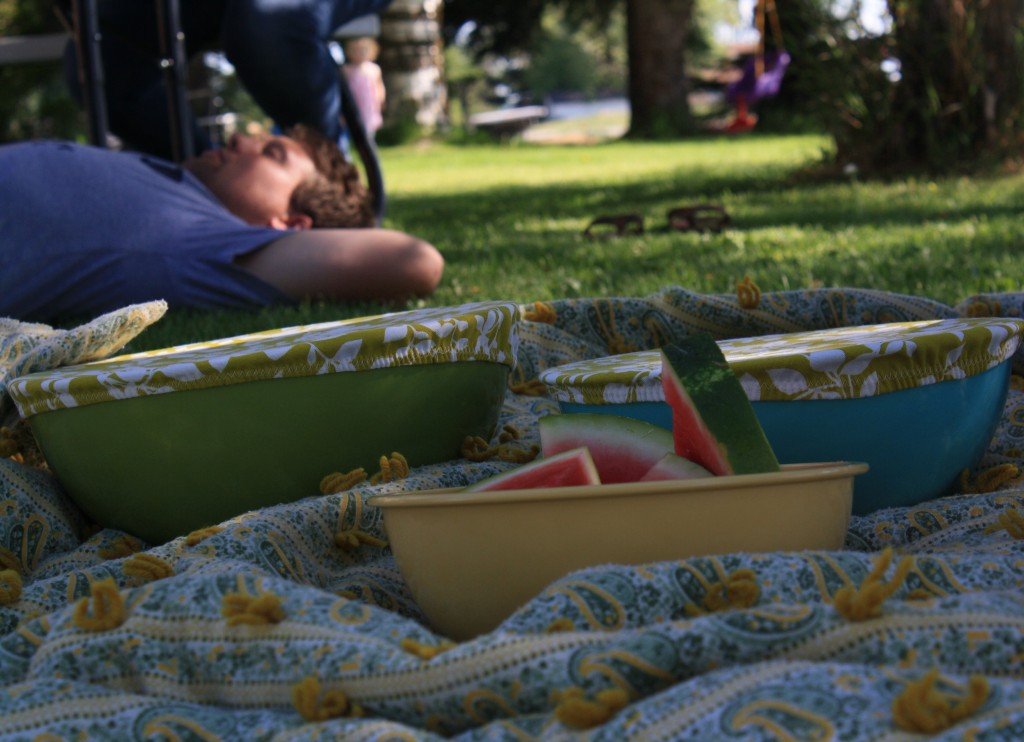 These bowl covers are fast, easy, and washable.  What's stopping you from making 20 of them right this very minute?