You got a little peak at this dress on Friday.  It's part I of II from my beach inspiration.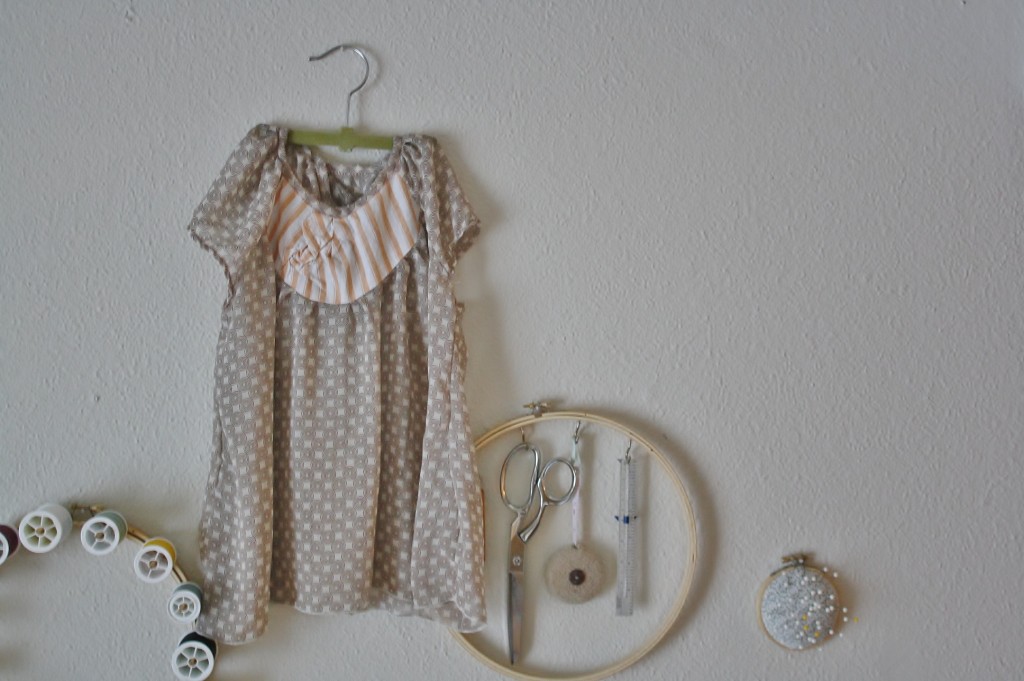 This tutorial isn't for the whole dress, but rather for the spiraling technique that I used on the front yoke.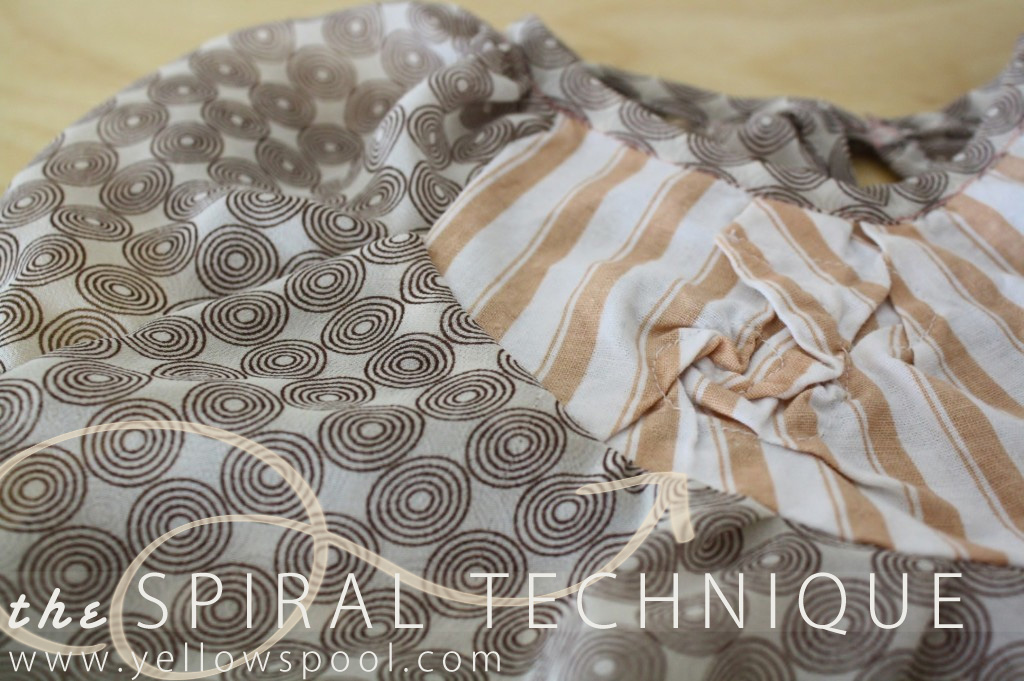 It's a simple little technique that can be done to any piece of fabric before a pattern is cut out, to add some fun to… anything.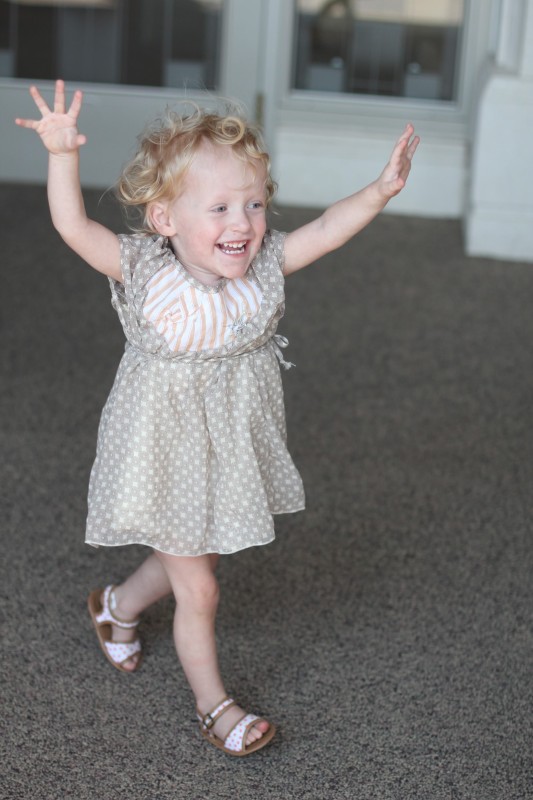 MATERIALS NEEDED
Large piece of fabric
Pins
Matching thread
INSTRUCTIONS
1.  Pinch the fabric in the center.
2.  Twist your hand until the fabric spirals to your desire.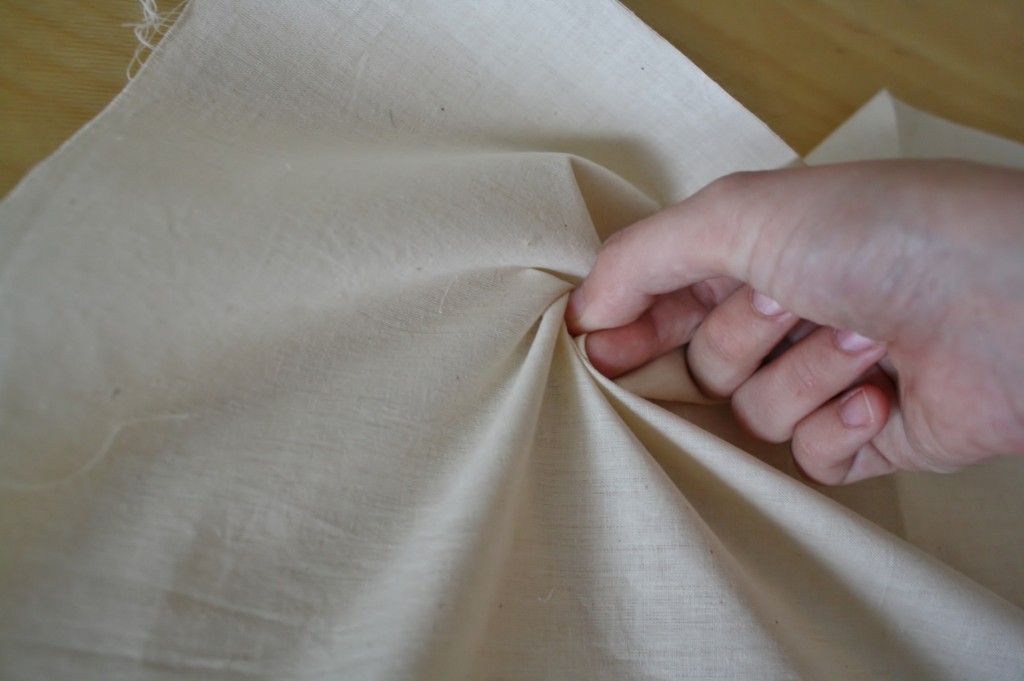 3.  Press the folds flat and pin in place.  This create an abstract spiral.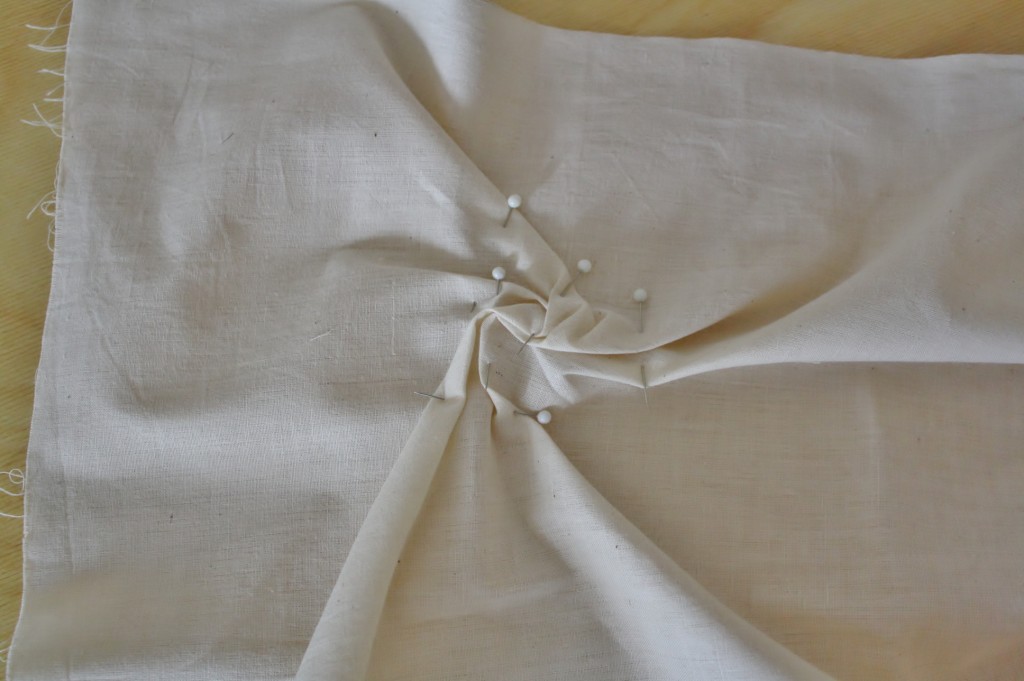 4. Top stitch over top, in a spiral movement, being sure to stitch over each main fold.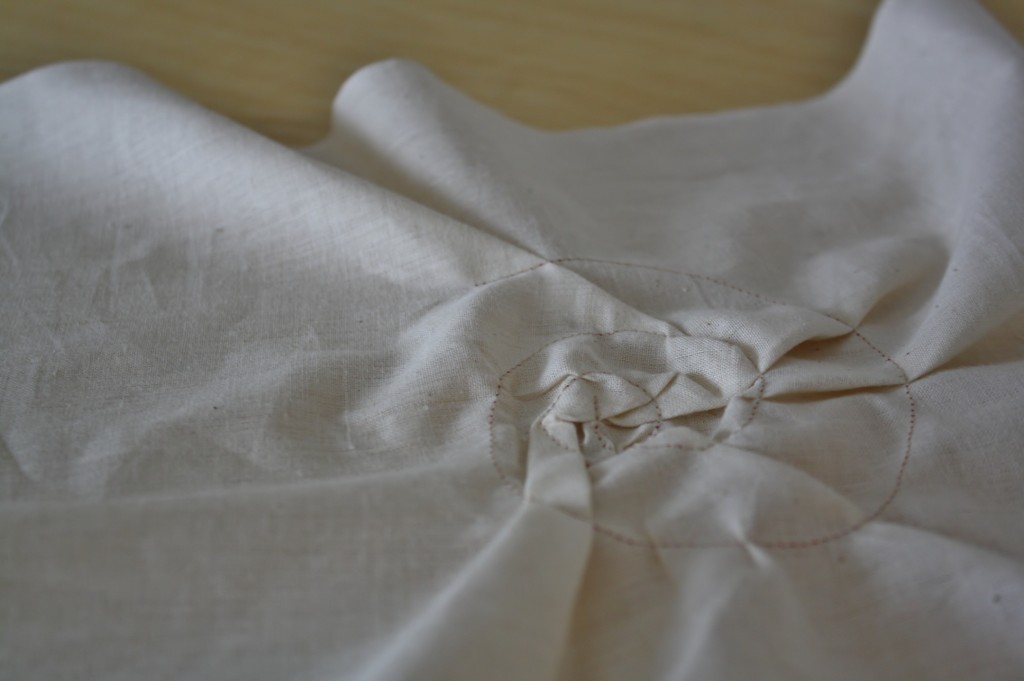 I used a thread color to contrast somewhat so it would show in the tutorial, so obviously, the better your thread matches the fabric, the less noticable the sewn spiral is.  You really can't even see it on Lenna's dress.
5.  Use this to cut out a pattern piece for any project that suits you!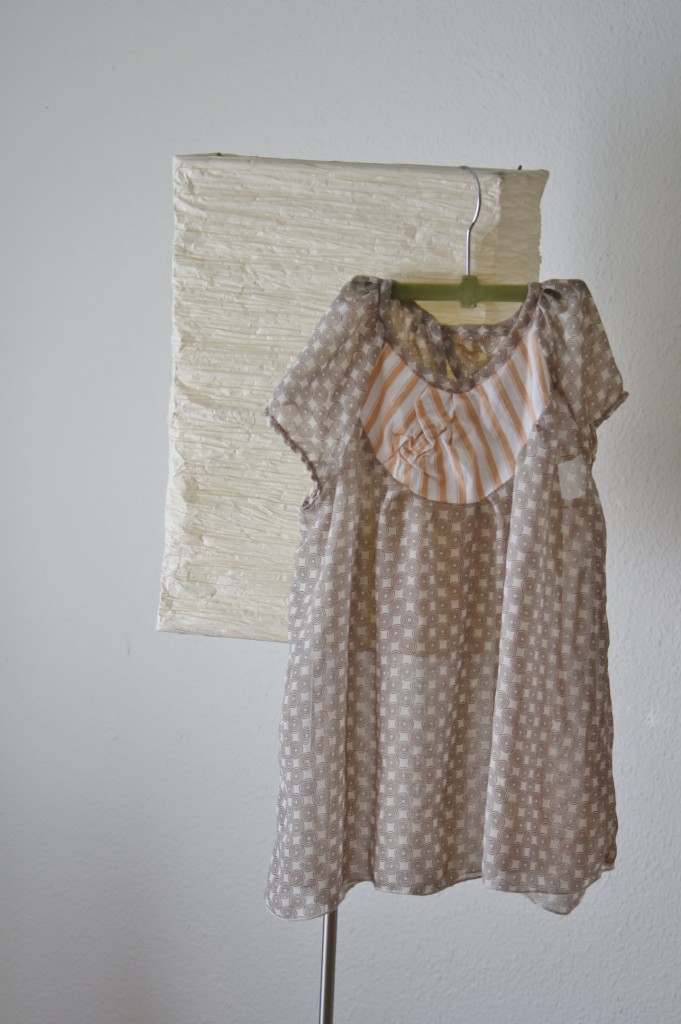 Lenna wore her dress for her aunt's wedding.  She looked so pretty in it.
And this little guy obviously agreed :)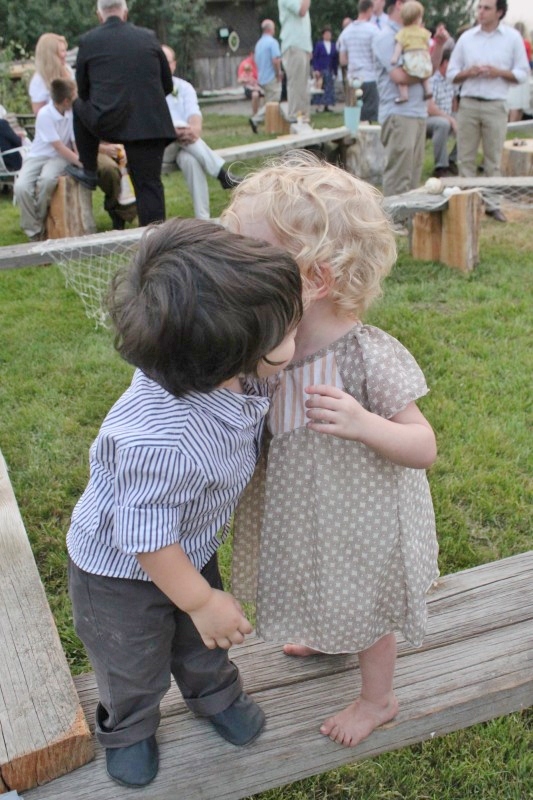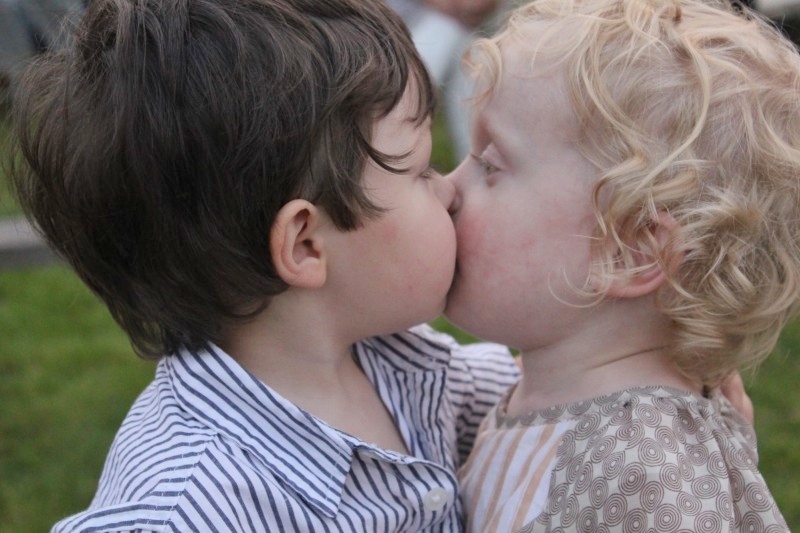 Ok, ok, he's her best friend; he would have smooched her anyway!