On Friday I showed you the inspiration for the dresses my girls wore to their aunt's wedding.  Lenna's dress was inspired by a shell, and Bev's is inspired by seaweed.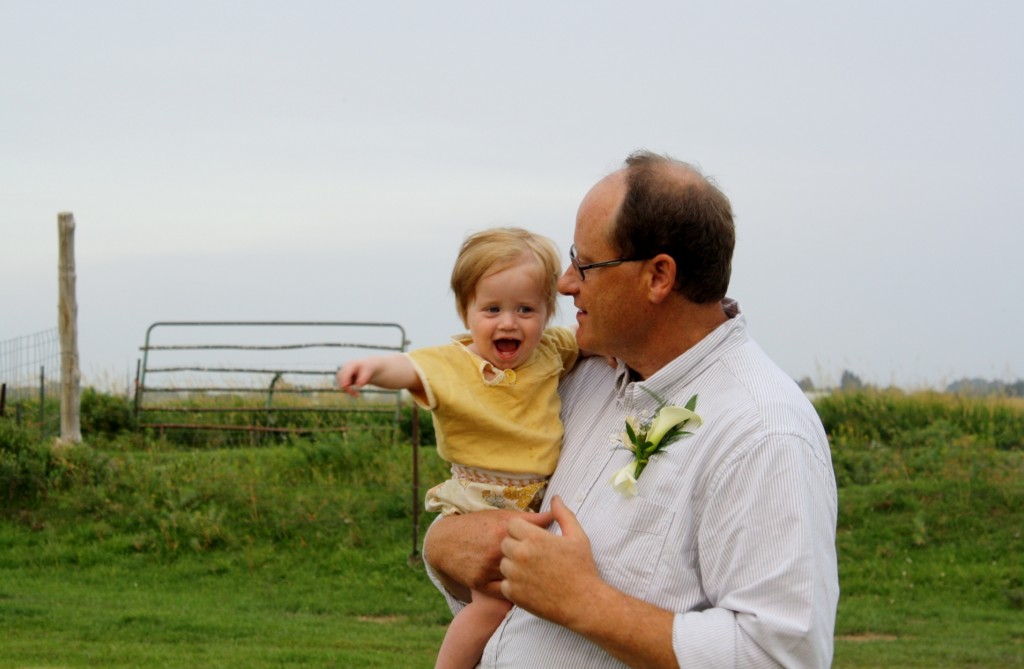 It's incredibly simple, with a dolman shape, rather than inset sleeves.  But the part of this little top that I'm actually going to show you today, is the pin tuck detailing.  I love the way that this looks on the shirt, but it was a last minute addition to a top I had already constructed.  In the future, I would do the pin tucking before sewing it all together.
INSTRUCTIONS
Fold the fabric along where you'd like the pin tuck and pin along the entire length.
Use matching thread to stitch right next to (maybe 1/8″) the edge.
Continue folding, pinning, and stitching to give the repeated effect.
For this top I used horizontal line for the front, and vertical for the back side.
Oh… and I attached the short top to the bottom half of an old onesie with elastic, to keep her shirt tucked in… the easy way.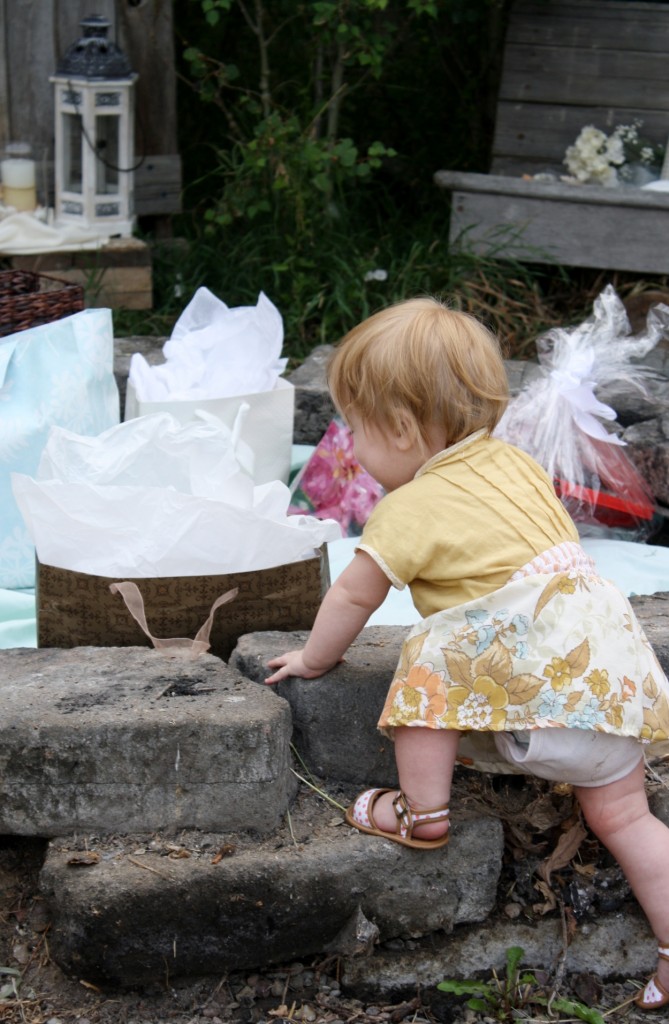 Three sniffs for pin tucks!  (sniff-sniff-sniff)