Before I put together my notions wall, I kept my thread in a divided container (like for beads).  It worked for my limited space; I could pack it up and put it away, but it was a pain in the kahootz.  Now that I have my thread all up at eye level, it's so convenient to just grab and go.  Plus, it gives the wall that added "yup, these are my sewing things" feel.  One rack for my thread, another for my bobbins, and I'm set.  I will confess, having my thread displayed made me wish that spools were still made of wood, rather than plastic, but it is what it is.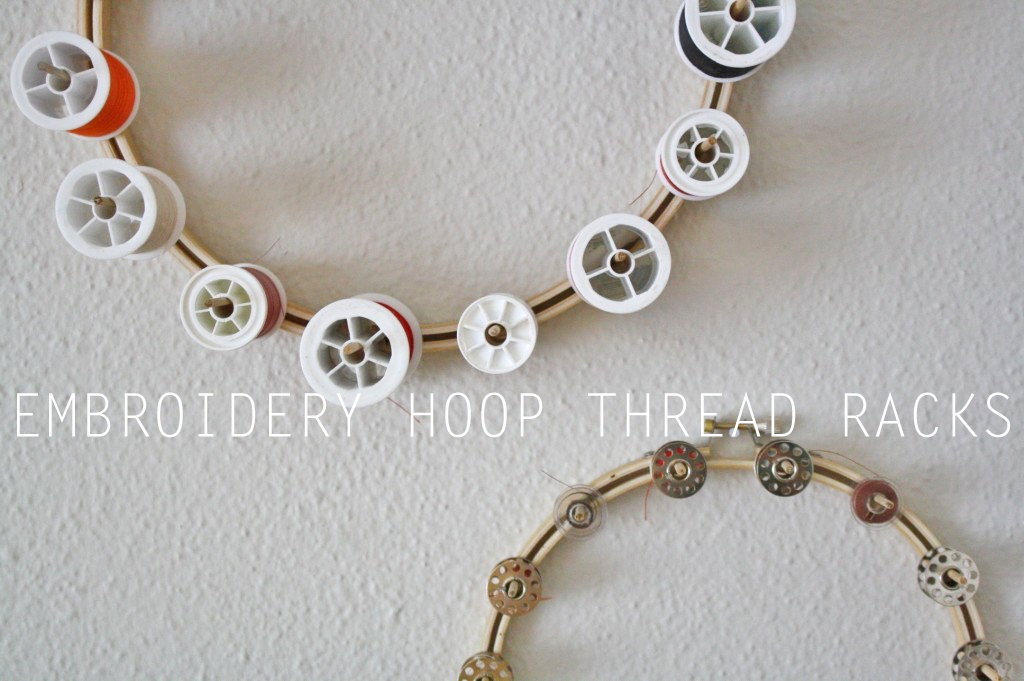 MATERIALS NEEDED
Embroidery hoops (one for each thread rack)
1/8″ dowels
Wood glue
Blade
INSTRUCTIONS
Start by cutting your dowels down.  For my spools, I cut 3 1/4″ pieces.  For my bobbins, I cut 1 1/2″ pieces.  To start, just make an indentation with the blade all the way around the dowel, then snap.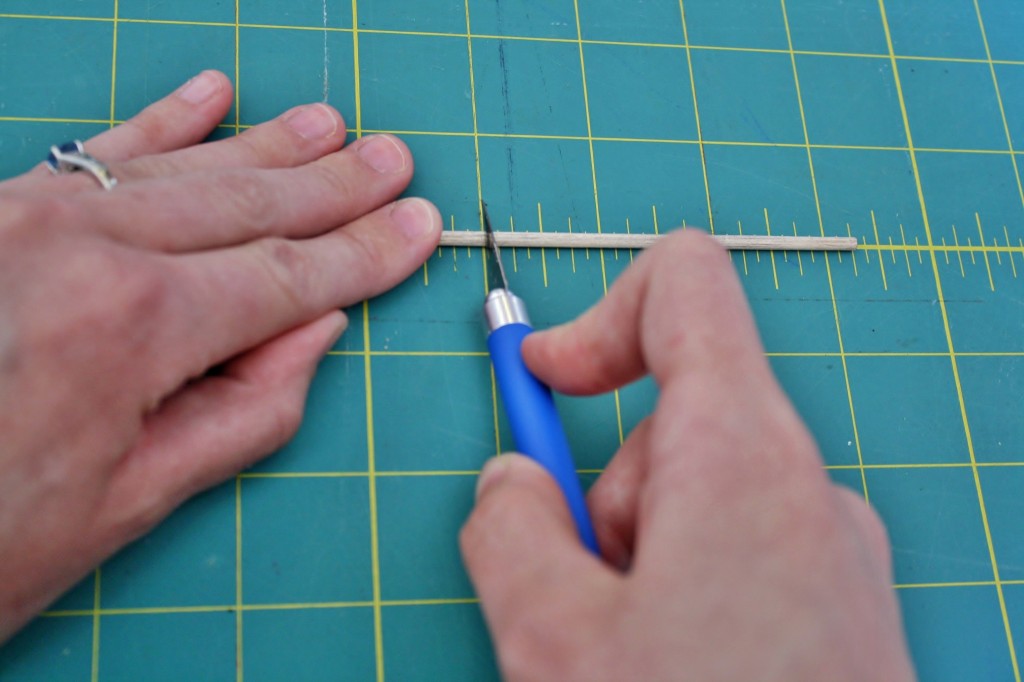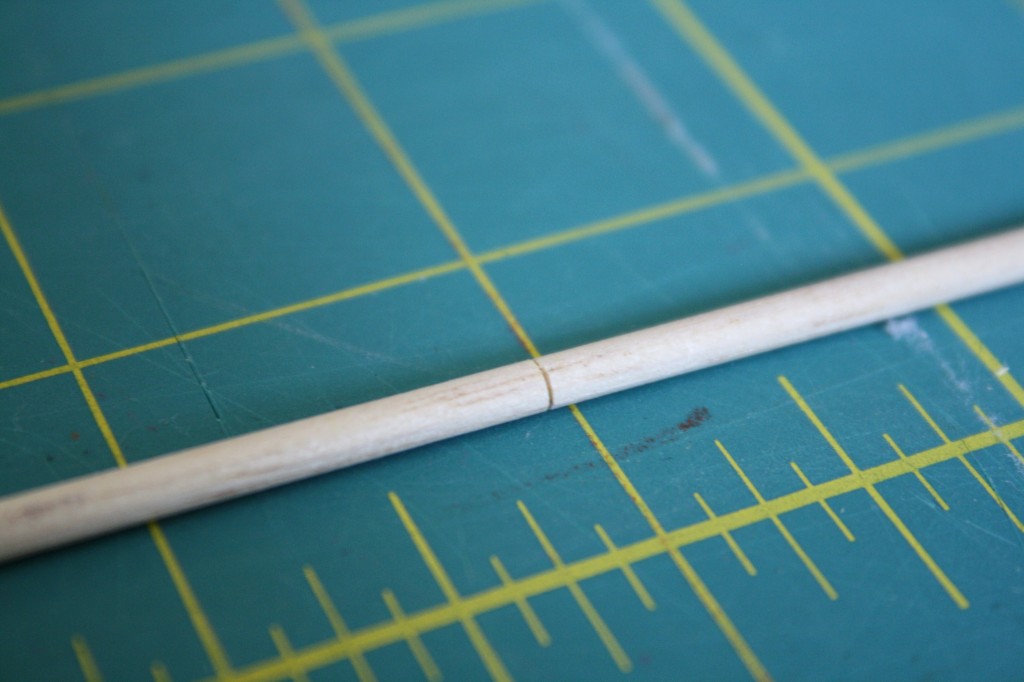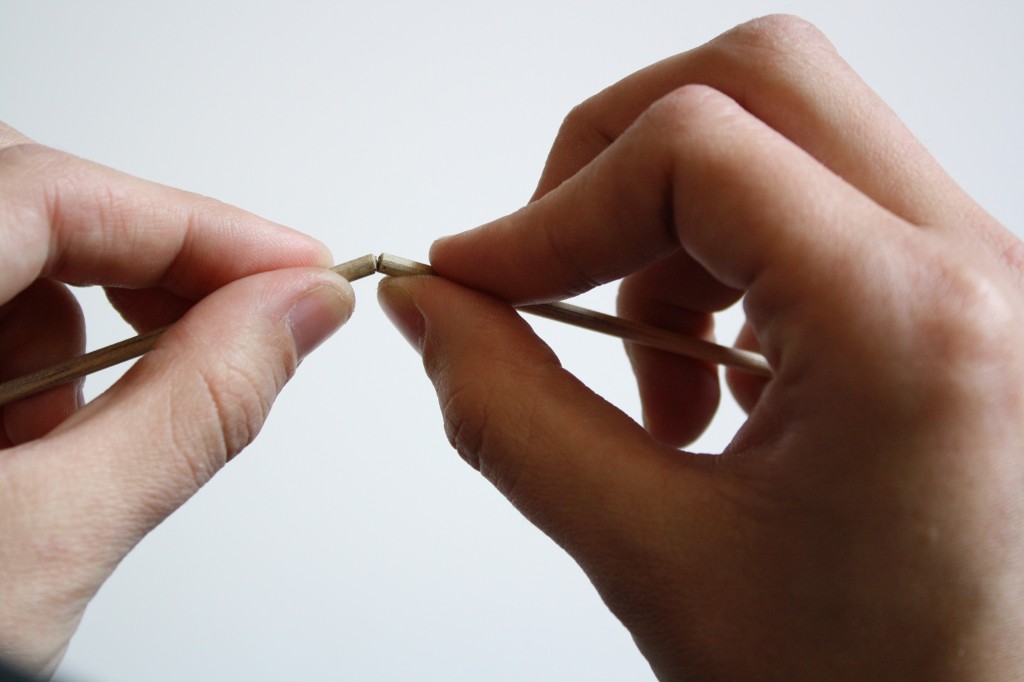 I used 15 pieces for each rack, but depending on the size of your embroidery hoops you may want more or less.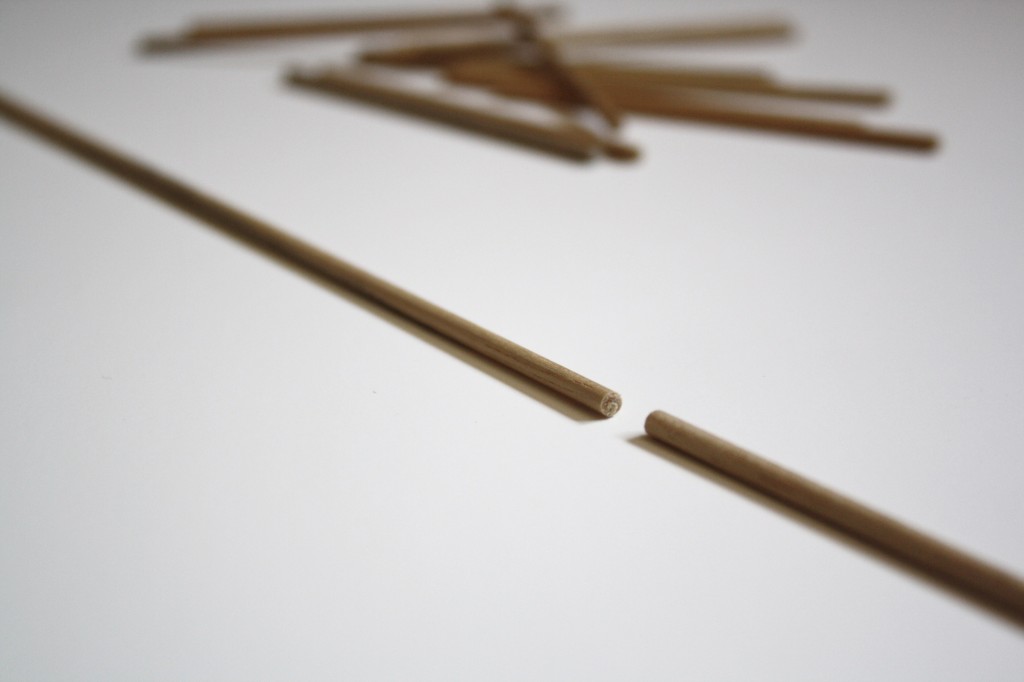 The idea behind this tutorial is that you're going to wedge the dowels in between the two layers of the embroidery hoop, and in order to do so, you'll need to loosen the fastener at the top of the hoop as much as possible without screwing it all the way out.  This should leave you with enough space for the dowels.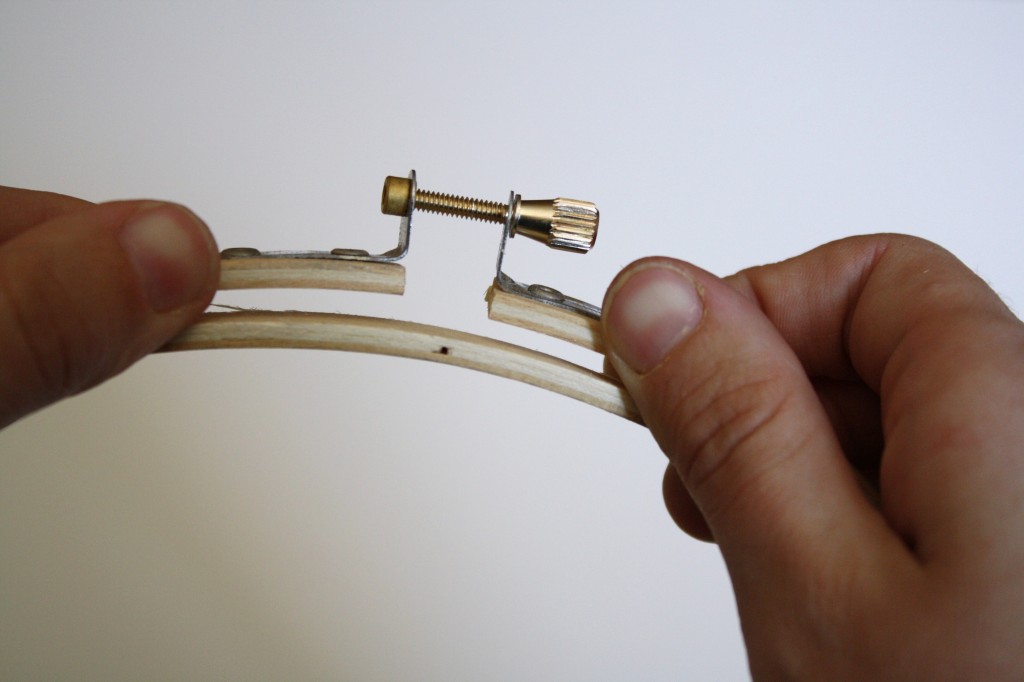 Now it's all just a matter of spacing the dowels correctly.  You'll want to start by putting dowels on the top, bottom, and sides- think 12 o'clock, 3 o'clock, 6 o'clock, and 9 o'clock.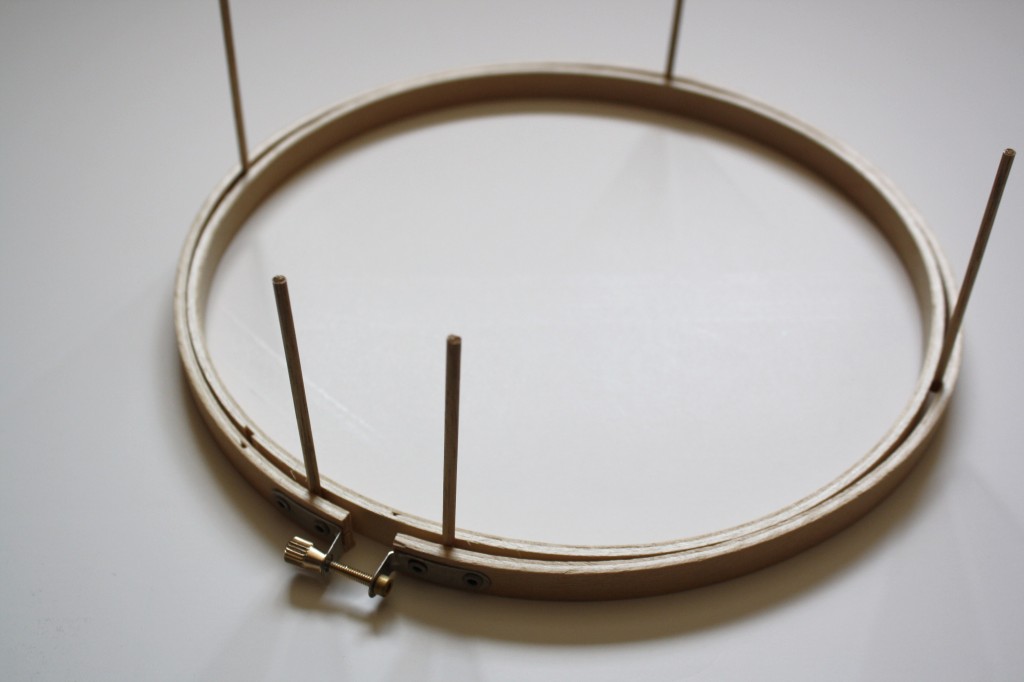 The spaces in between the dowels are going to be tighter, so you'll want to put your next dowel in right next to one of the dowels you already had in place, and then slide it over.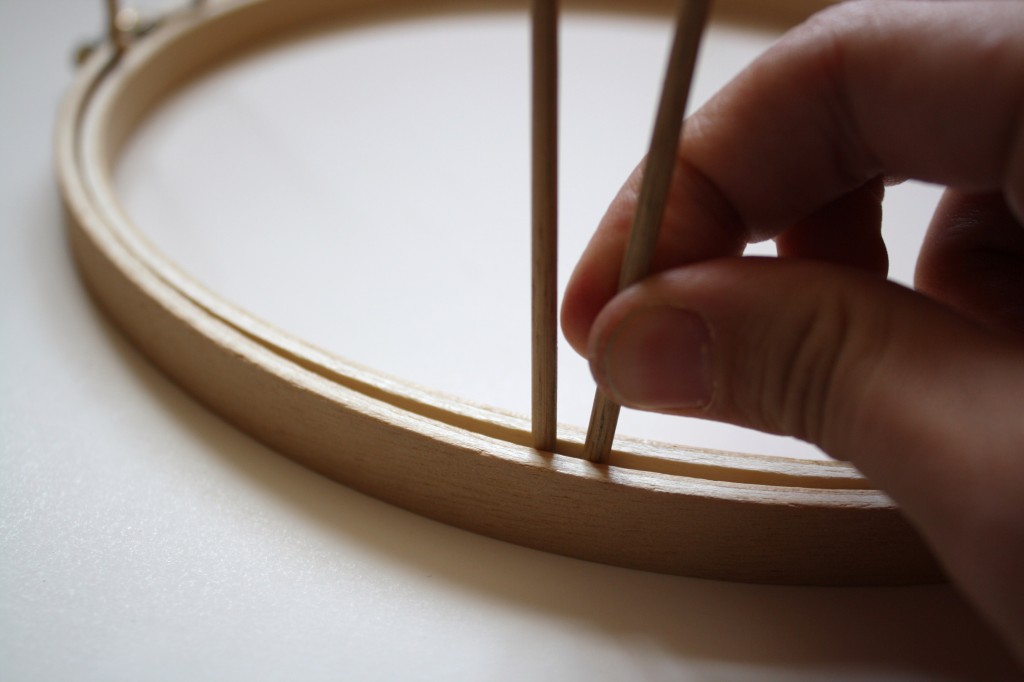 Keep doing this until all of your dowels are in, spread around the hoop fairly evenly.  Then you can space them perfectly even.  The dowels on my spool rack are spaced 2″ apart, and the dowels on my bobbin rack are spaced 1 1/2″ apart.  Again, this will just depend on the size of embroidery hoop you got.  To figure out the spacing, measure the circumference of the hoop and divide it by the number of dowels you want to put in place.
Once the hoop is set up how you'd like it, set it upside down on some newspaper and place a small amount of wood glue at each joint.  Start with a small amount of glue, and if you decide you need more later, you can go back and re-glue it.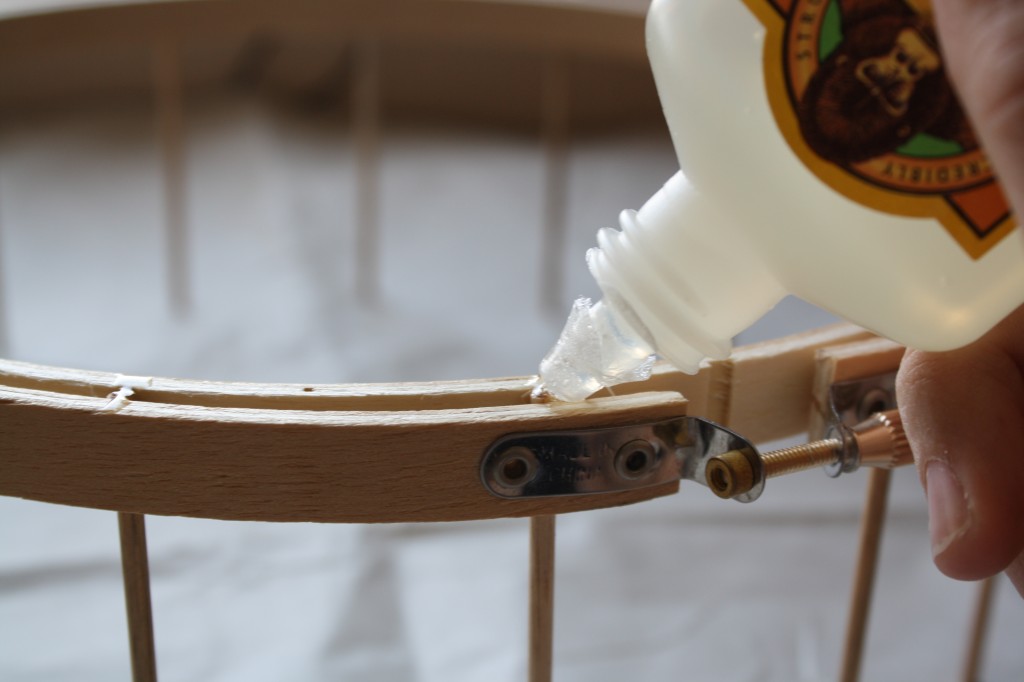 Let it sit for a few hours, according to the instructions on your wood glue.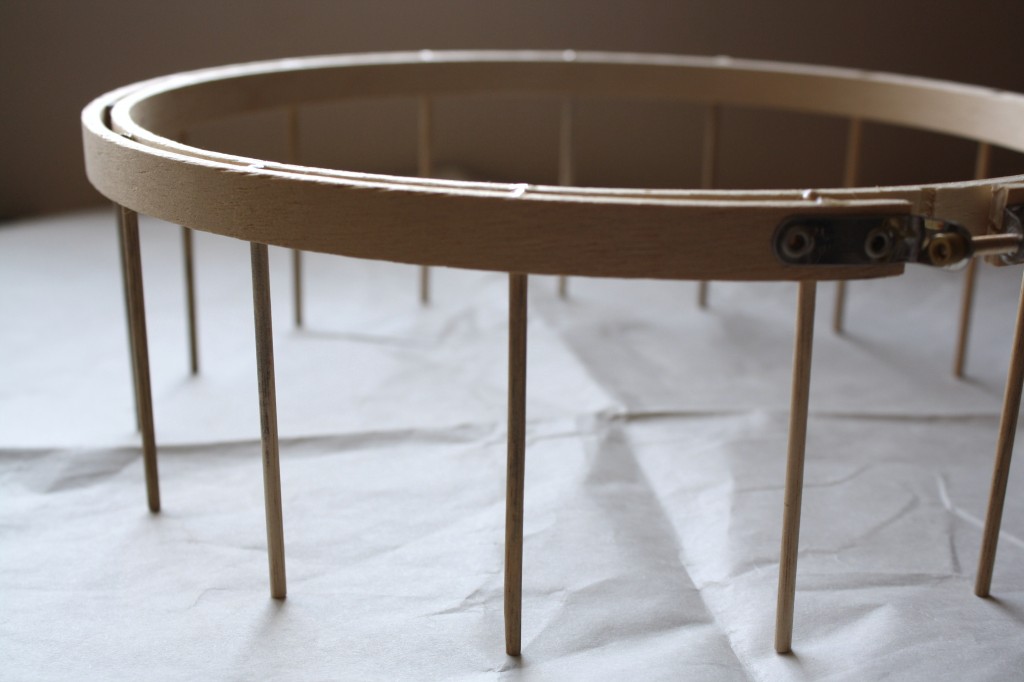 Once the glue is dry, it should be strong enough to hang on the wall and dress with your spools and bobbins.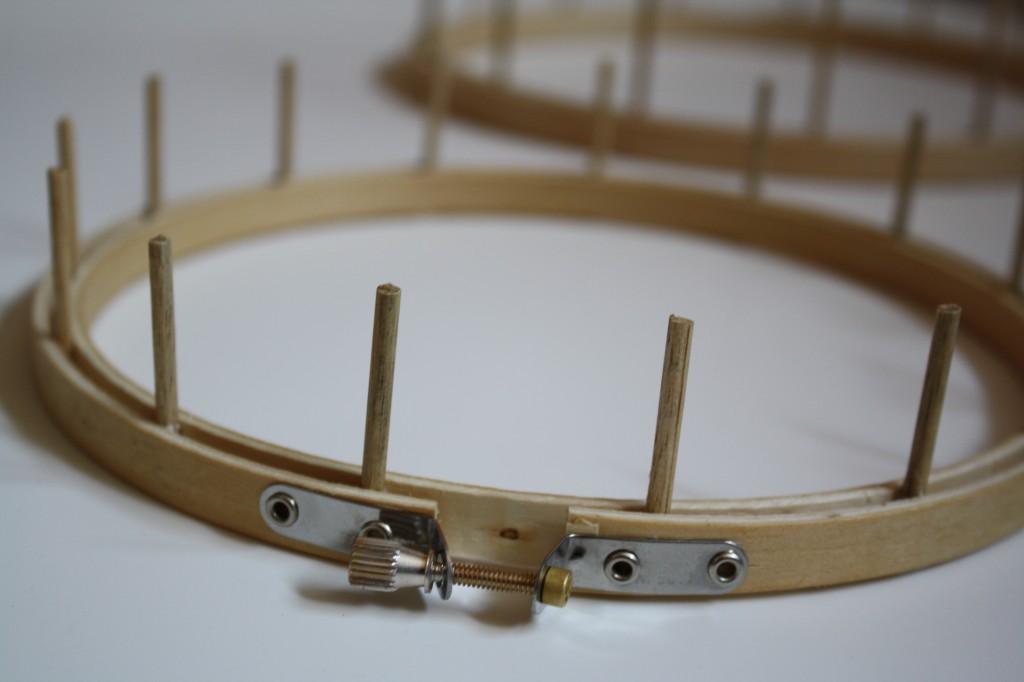 And they can easily be taken off of the wall to use at your sewing table any time – you know, if you're working on a project that requires an obnoxious variation in thread color.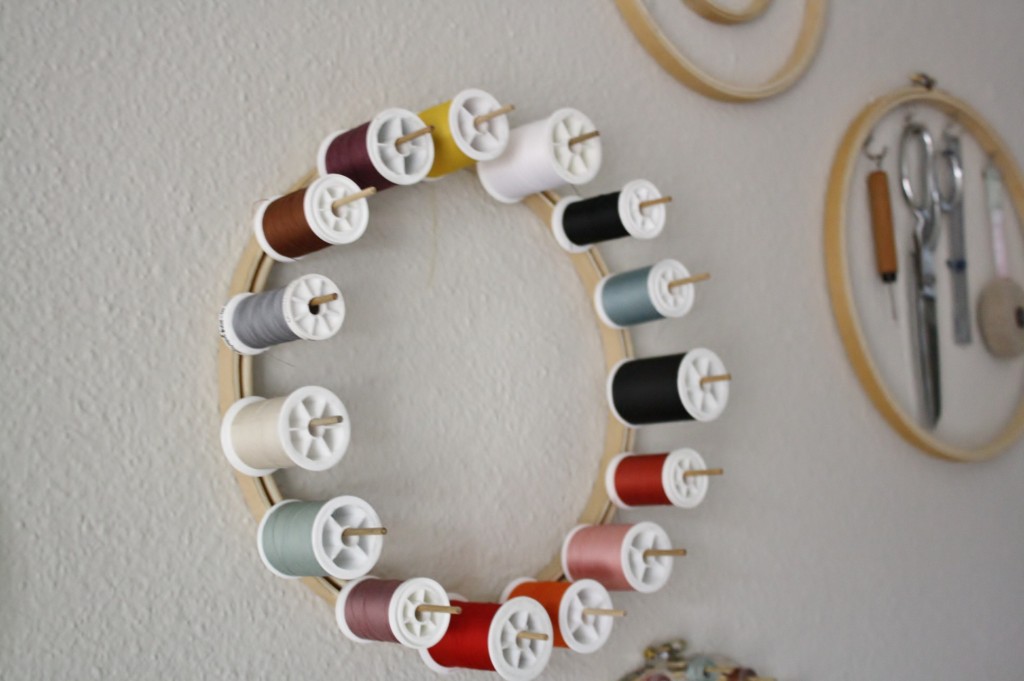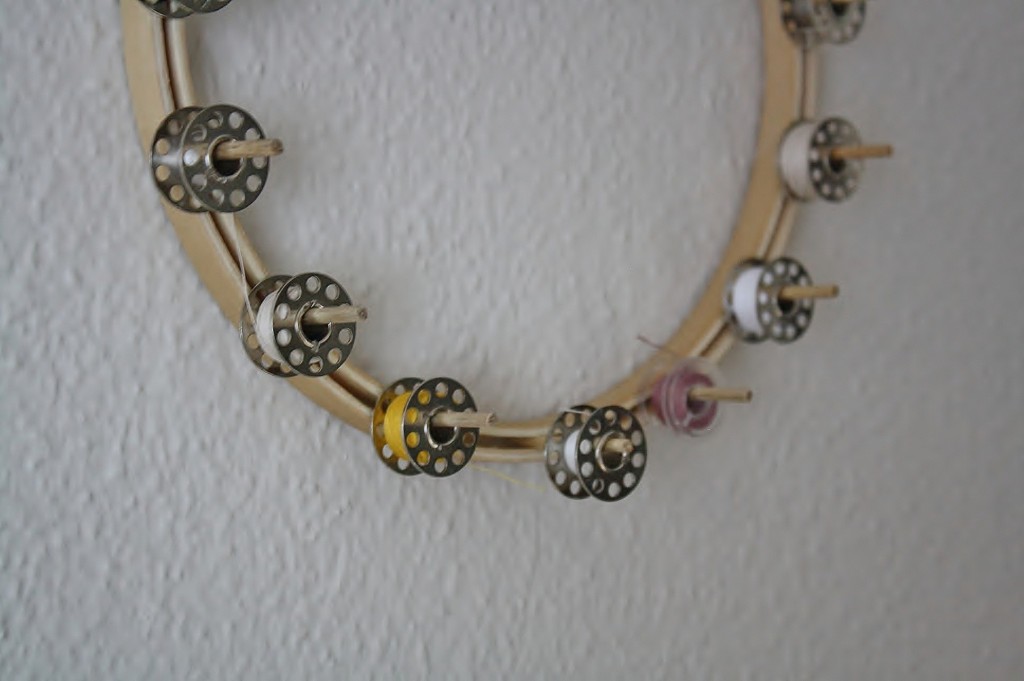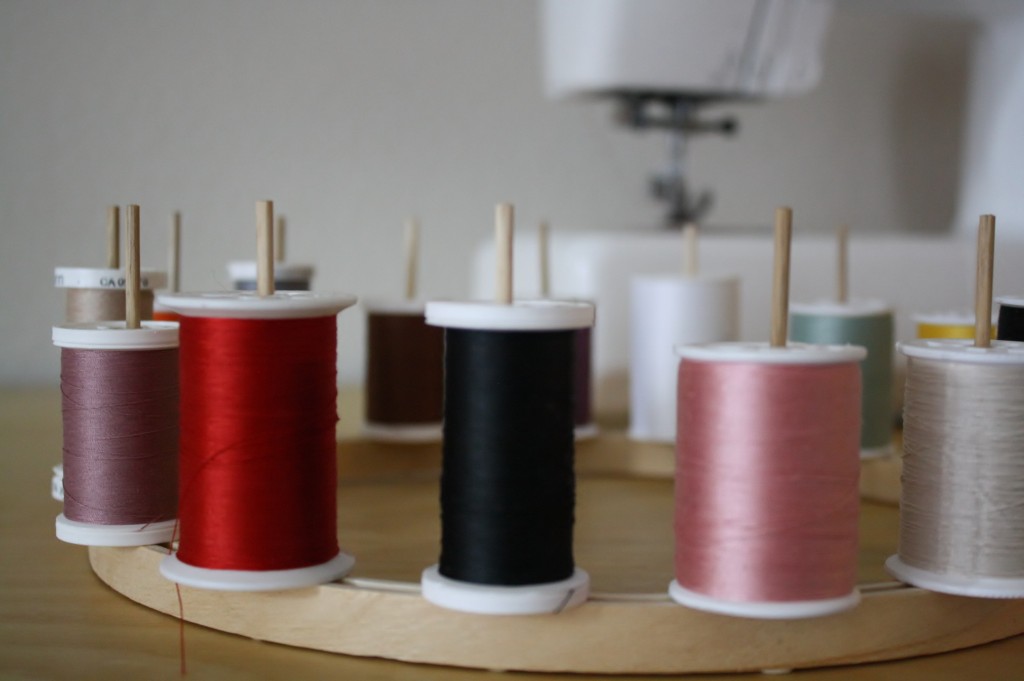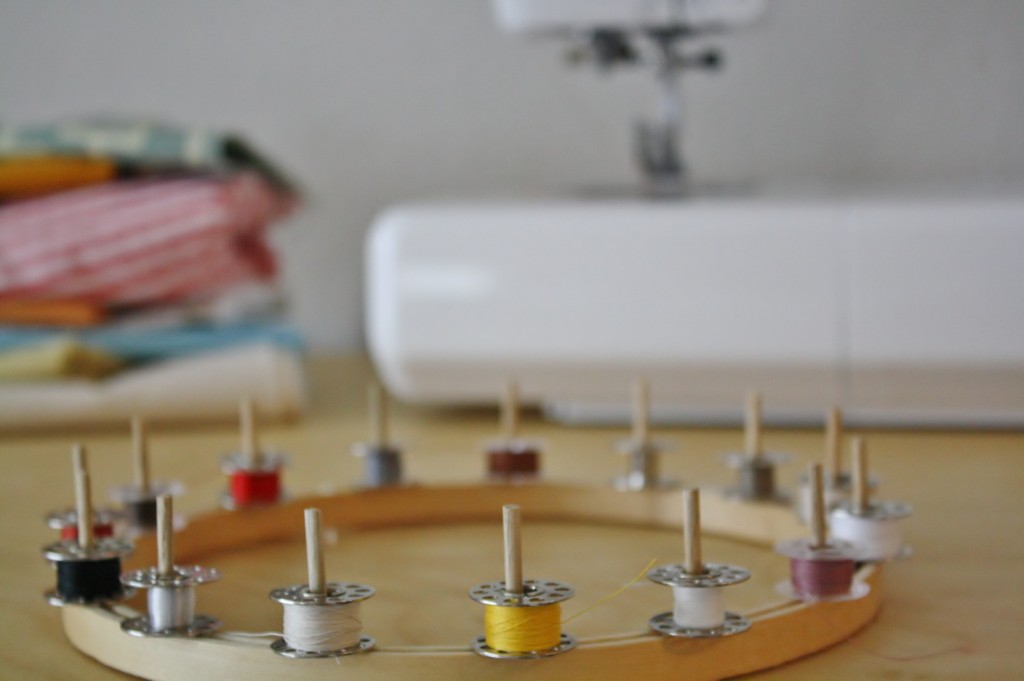 Just joining this series?  Find the other Notions Wall tutorials HERE.