Have you ever seen a fabric that has a great pattern, but is either too expensive to buy yardage of, or too bold to use in masses?  The same might go for a stellar lace?  Sometimes just hinting at these materials with an applique is enough to transform something from, ehh to aah. 
I've had this old shirt lying around that I was starting to get bored of, so I decided to spice it up, just a tad, with an applique.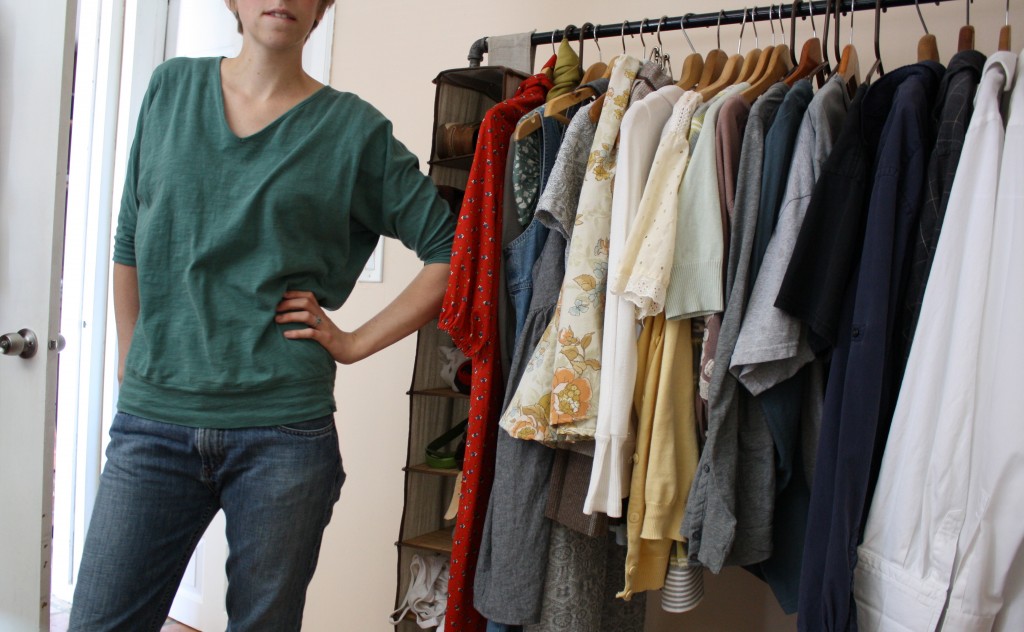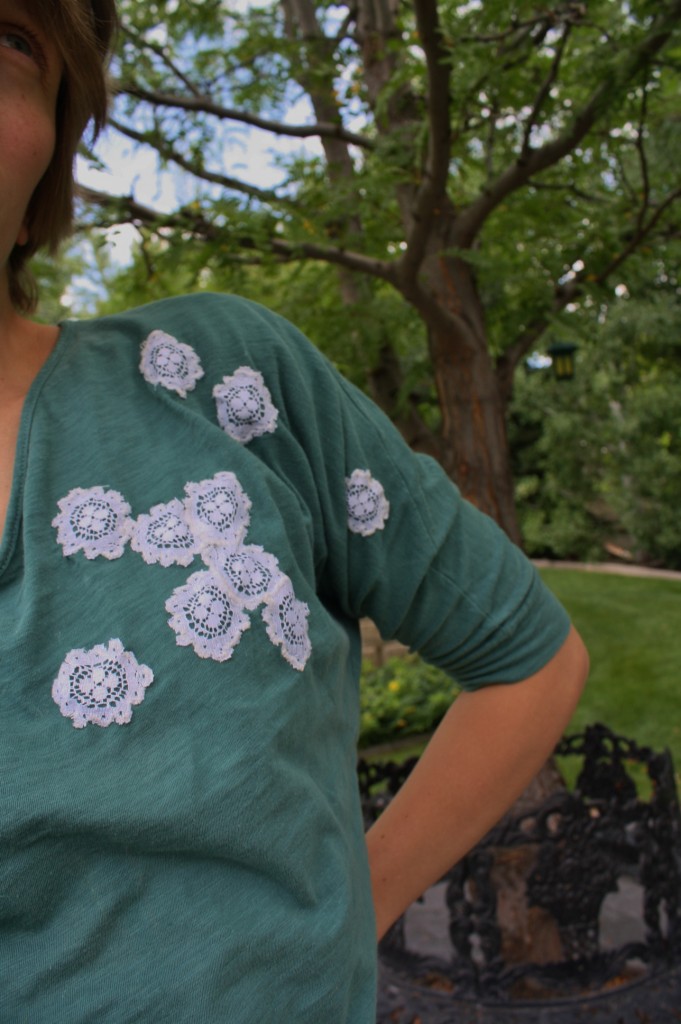 MATERIALS NEEDED
fabric/lace piece
matching thread
item to embellish (purse, shirt, dish towel, etc.)
INSTRUCTIONS
1. Cut around the pattern on the applique material, leaving about 1/4″ around the edges for stitching.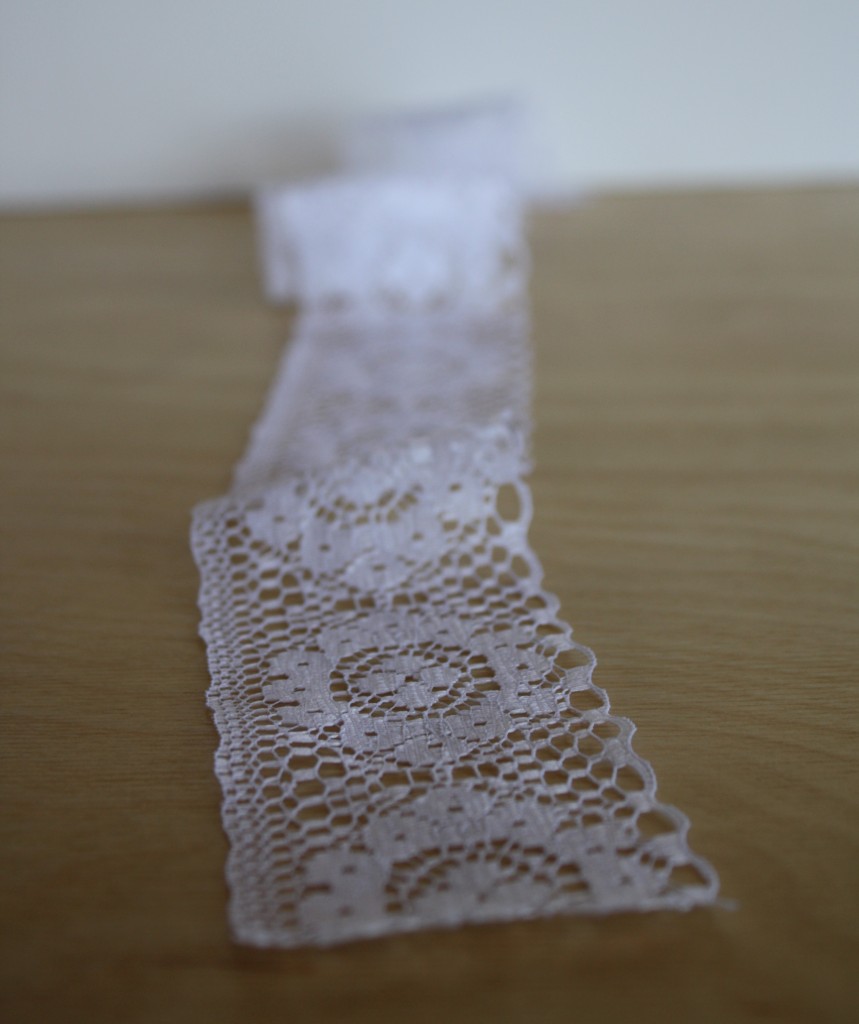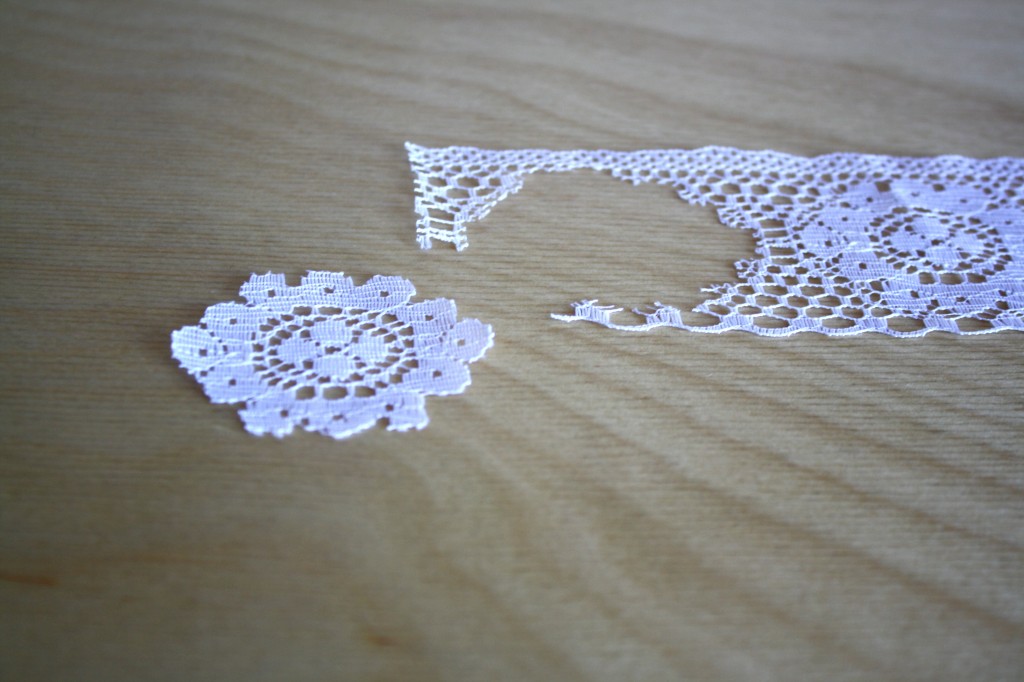 2. If you think it might fray, just add a little fray check around the edges.  Let dry.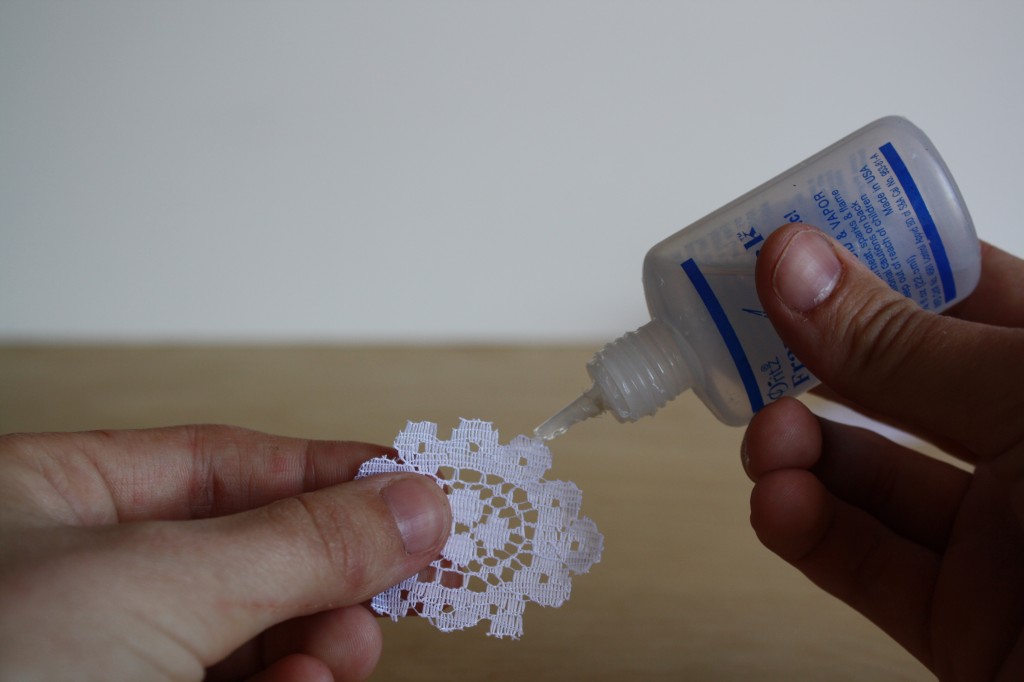 3. Set the machine to a zigzag stitch, with the width at medium-wide, and the length set to medium-short.  The shorter you set the stitch length, the tighter the applique stitching will appear, which will help prevent fray.  Test the zig zag on a piece of scrap fabric to adjust it as needed.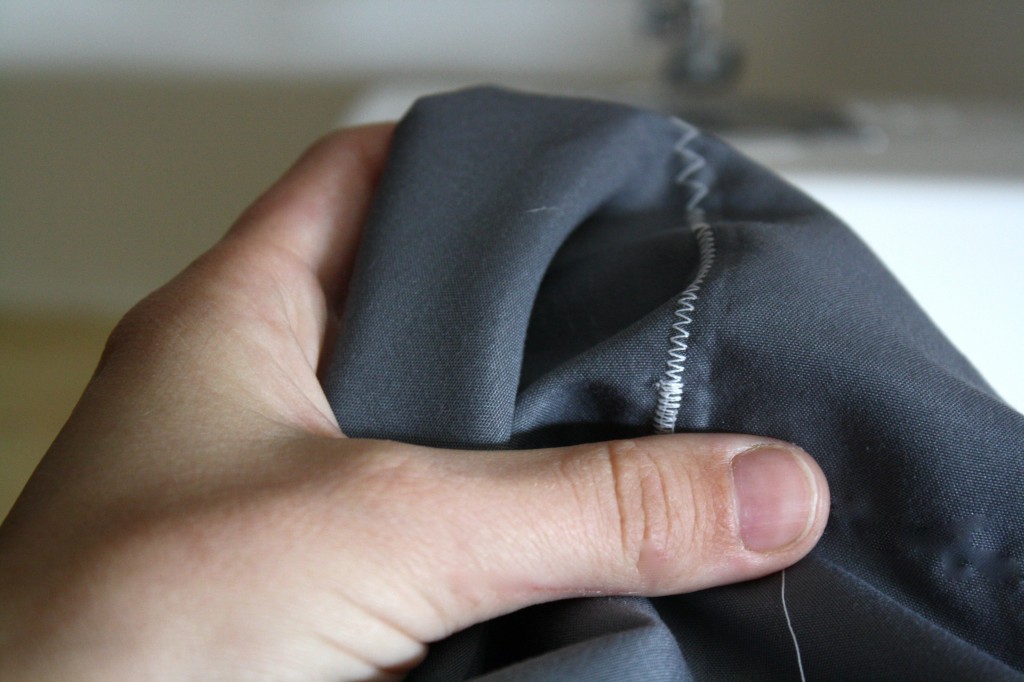 4. Pin the applique in place.  If you're sewing an applique onto a stretchy material, you may want to use quilting spray or fusible webbing to hold it in place before pinning it so the under fabric does not stretch and warp the applique.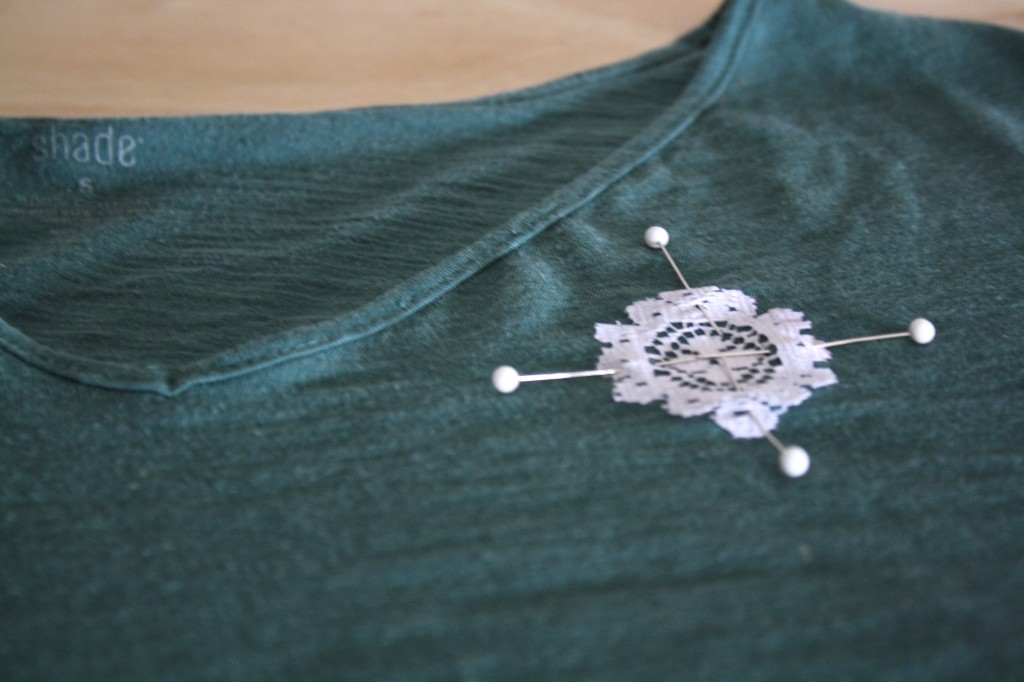 3. Sew around the entire applique, and trace stitch over the first few stitches to reinforce the stitching.  Clip threads.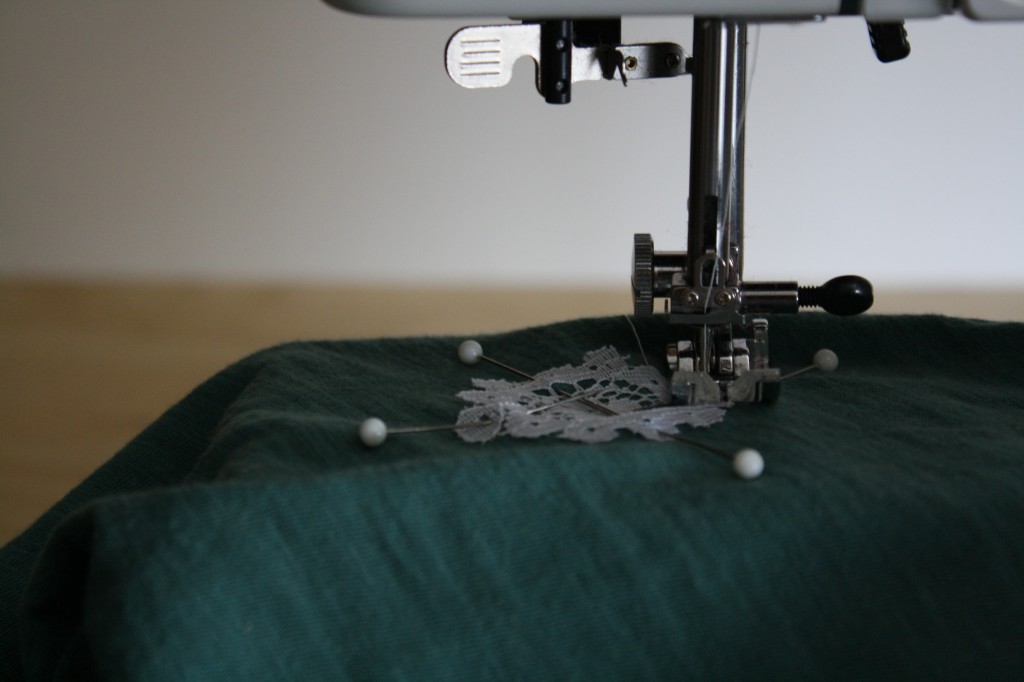 4.  Applique any additional pieces.
What?  This old thing?