We've gone over all of the tutorials for the embroidery hoop notions wall, now I'll just give you a quick how-to for hanging it.
First, trace each piece onto newspaper and label them.  Locate the studs in your wall and make sure the wall hooks and the thread rack are on studs (these are heaviest).  Arrange the newspaper circles and tape in place with masking tape.  Nail directly above each circle, and hang the embroidery hoops.  Oh, and take down the newspaper!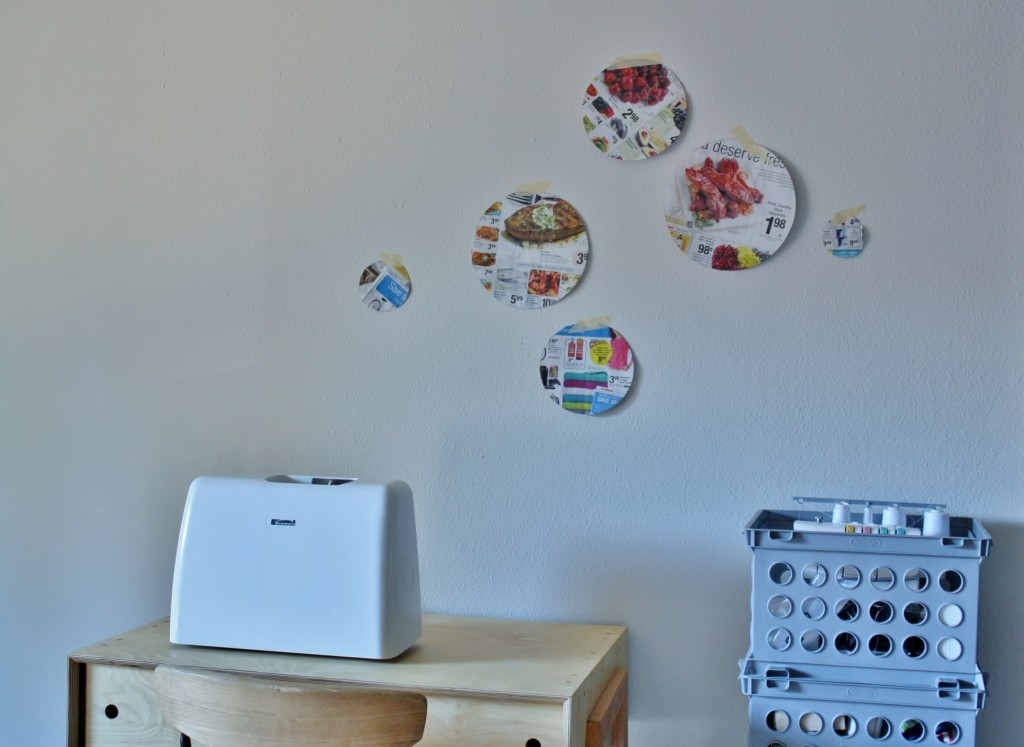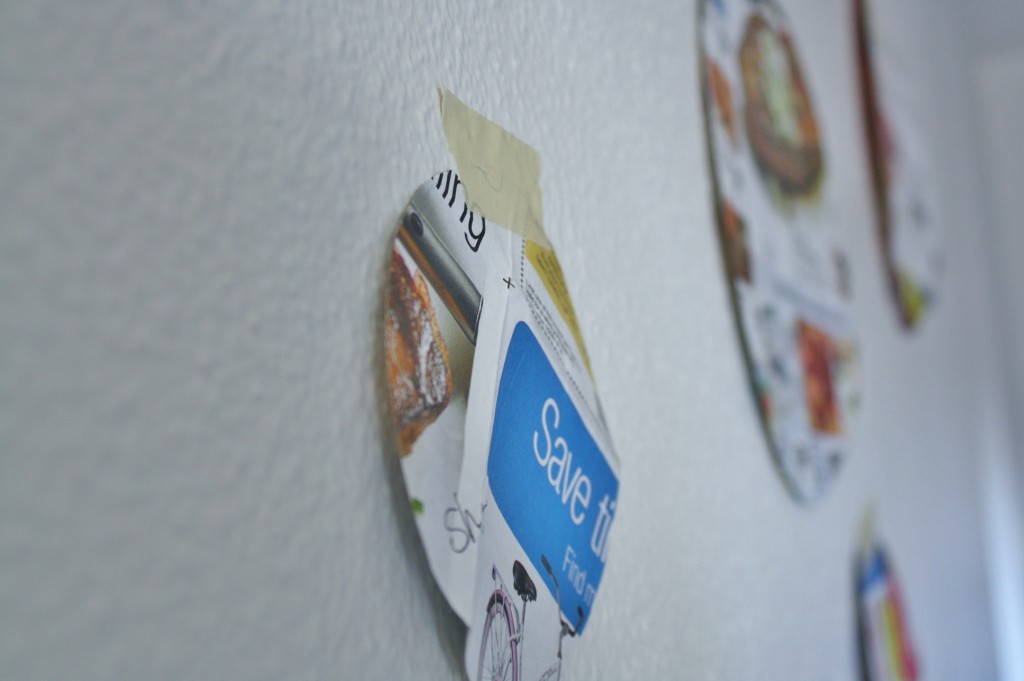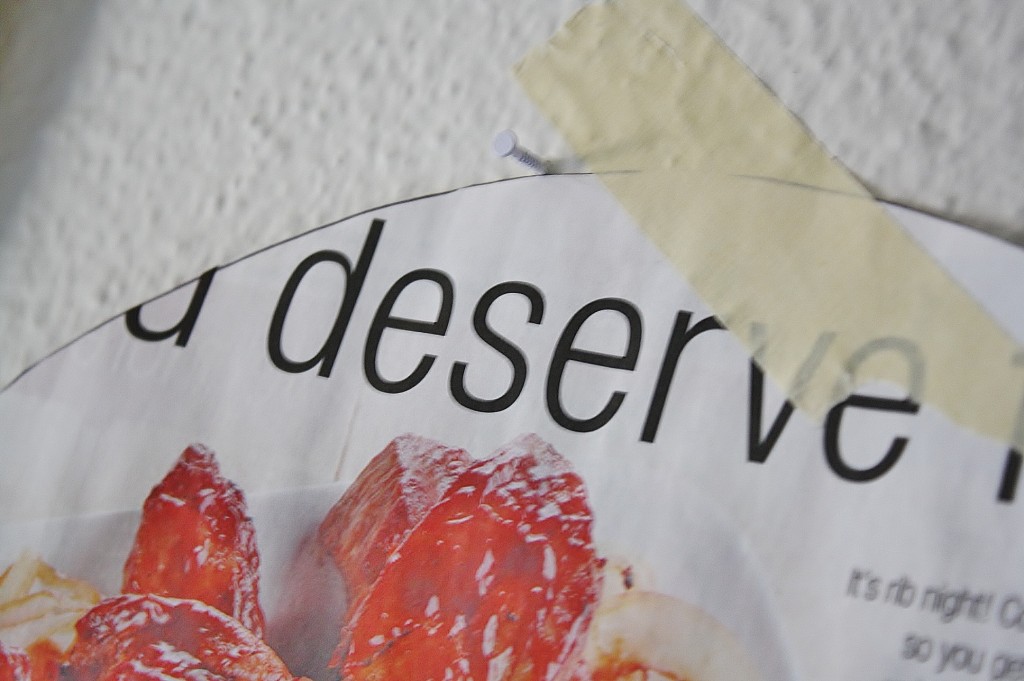 It's been so much fun sharing these tutorials with you!  I hope you actually take the time to put one up yourself, it's completely worth it!