be inspired: embroidery hoops
Ok, I'm mixing up "be inspired" a little bit today.
See, typically I show you three of my own photographs that inspired a project, but today I'm going to show you three pictures of other people's work that have inspired something… well, something pretty fantastic, if you don't mind me tooting my own horn here.
When you have a space-consuming passion like sewing, it can be difficult trying to create an efficient work space, especially when you live in a small apartment. I've tried keeping my things in containers, and luggage, and boxes. I've even tried putting it all into fairly permanent storage to make room for more important things, like the kitchen table (absolute misery). But this time I have a real solution- a way to keep all of my sewing tools out of the way, but still in reach.
The idea hit me when I started seeing pictures of embroidery hoop wall art all over this here internet. I liked it, but that naggy, practical part of me was saying, "but what's the point?" So I negotiated with myself: you can put up the wall art if you can make it functional- two birds, you know. Then I remembered that obnoxious pile of containers- each too small for it's contents- taking up my precious closet space.
One of my favorite things about this wall is how simple it is to take each embroidery hoop off the wall to work with at your table while you sew.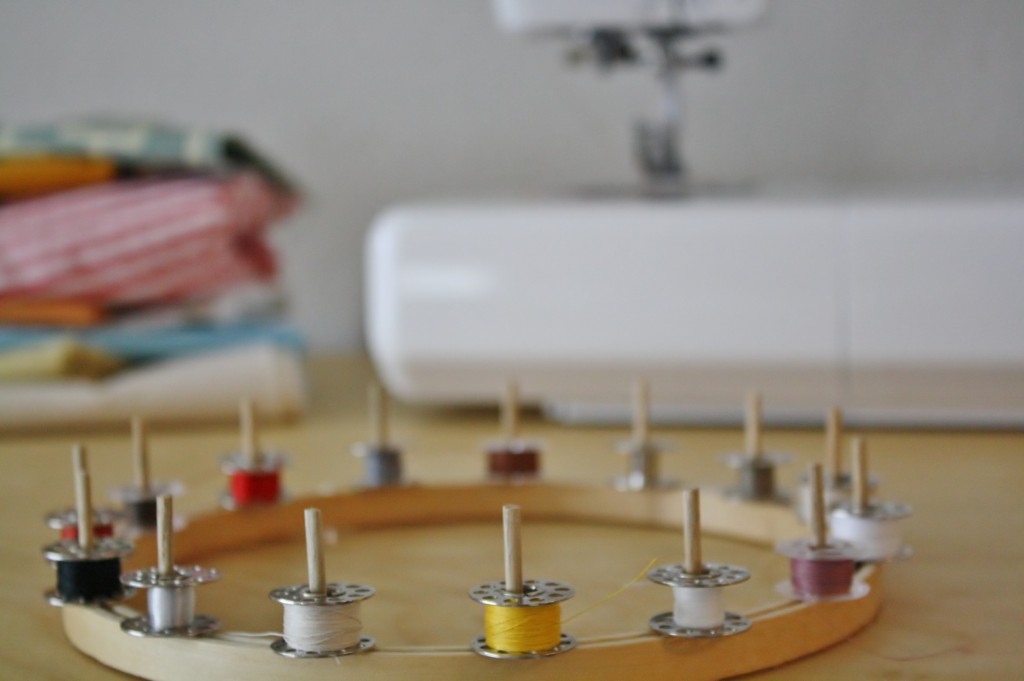 I shared my notions wall over at U-Create last month, and now, during this entire upcoming week (Monday-Friday), I'm going to share detailed tutorials on how to make each part.  Maybe there'll be a giveaway too… okay, definitely there'll be a giveaway!  Stay tuned, and be excited…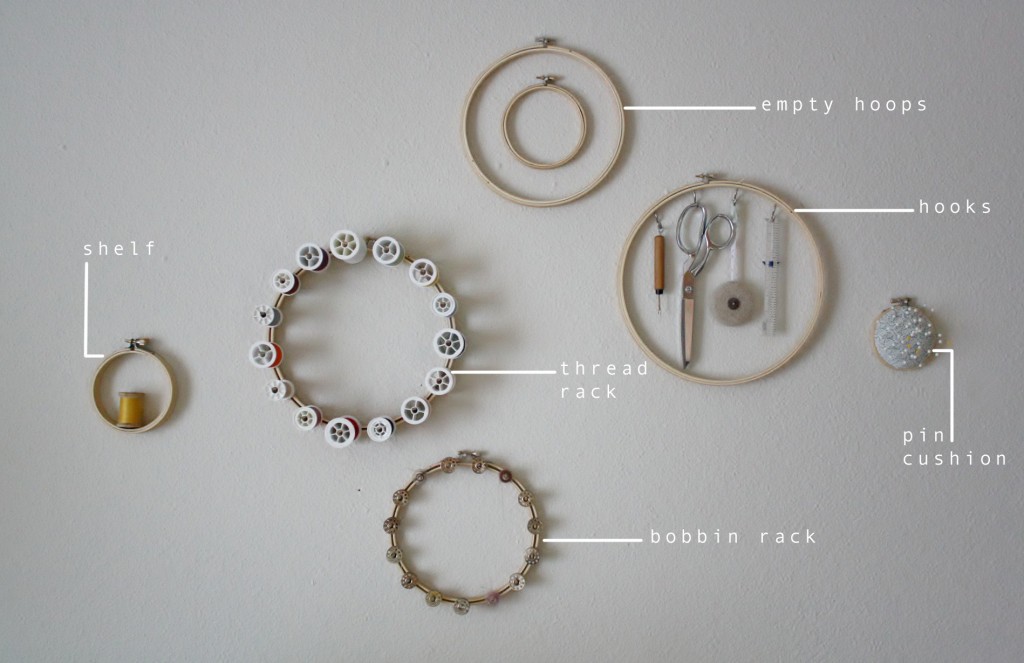 And a big thanks to Katie, from Bower Power, for her beautiful inspiration!